The busy Mount Seymour trail in Seymour Provincial Park is a locals favourite. It is challenging and an excellent workout at 4 kilometres from the trailhead to the summit.  The views are phenomenal. On a clear day you can see as far as Vancouver Island as well as amazing views of Vancouver, the lower mainland and the Gulf Islands. Located in the beautiful Mount Seymour Provincial Park there are several hikes in the area.
Sensational views at the peaks

Views start from the parking lot

Gorgeous drive to the trailhead

Lots of other trails & dog friendly
Nice restaurant near the trailhead

Three peaks with 360 degree views

Tougher hike than most expect

Bugs can be horrible in the summer

Snow can persist into July!


Often very crowded with hikers
Vancouver Hiking Trails

Black Mountain

Brunswick Mountain

Burnaby Lake

Burnaby Mountain

Coliseum Mountain

Crown Mountain

Cypress Falls

Deeks Peak

Deep Cove

Deer Lake

Dog Mountain

Goat Mountain

Goldie Lake

Grouse

Hollyburn Mountain

Kitsilano Beaches

Lighthouse Park

Lynn Canyon

Lynn Peak

Mt Elsay

Mt Fromme

Mt Hanover

Mt Harvey

Mt Seymour

Mt Strachan

Mystery Lake

Pacific Spirit

Rice Lake

St Mark's

Stanley Park

The Lions

Unnecessary
There are a few easy lake trails like Mystery Lake and Goldie Lake.  These are family friendly hikes.  Another, relatively easy hike branches off shortly after the start of the trail to Mount Seymour.  Dog Mountain, easy and also family friendly and very popular in the winter as a snowshoeing trail.
Mount Elsay is another hike in the area.  Very difficult, the Mount Elsay Trail branches off of the Mount Seymour Trail just as you approach Mount Seymour and takes you into some difficult, wilderness hiking. Mount Seymour Provincial Park is very dog friendly and backcountry camping is welcome in several areas.  Usually beyond Mount Seymour in the Elsay Lake part of the park.
The trailhead for Mount Seymour is easy to find once you have reached the main parking lot to Mount Seymour Resort. To get to the main parking lot simply drive until you come to the end of the road and the end of the final parking lot (you will see ski lifts).  Looking towards the end of this long parking lot you will see a large, round wooden map board (indicated on the map below by the red marker). From here on there are frequent tree markers and signs directing you.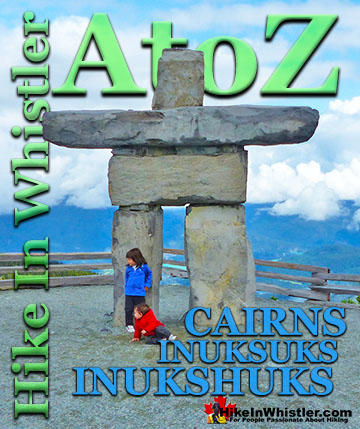 Cairns, inukshuks or inuksuks are a pile or arrangement of rocks used to indicate a route, landmark or a summit.  The word cairn originates from the ...
Read more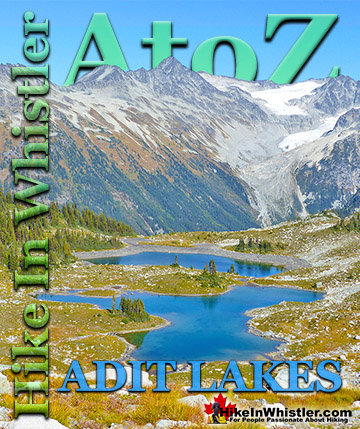 Read more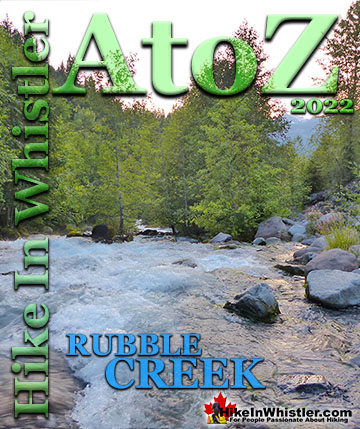 The Rubble Creek trailhead is the main access point for many of the best hikes and sights in
Garibaldi Provincial Park
.  Rubble Creek is located midway ...
Read more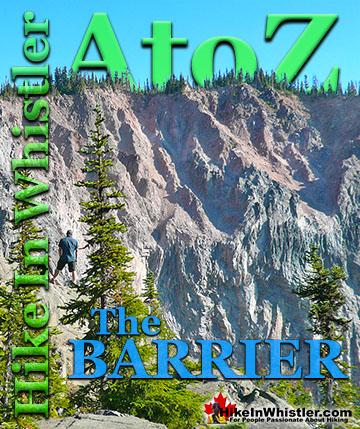 The Barrier formed as a result of huge lava flows from Clinker Peak on the west shoulder of Mount Price during the last ice age.  About thirteen thousand ...
Read more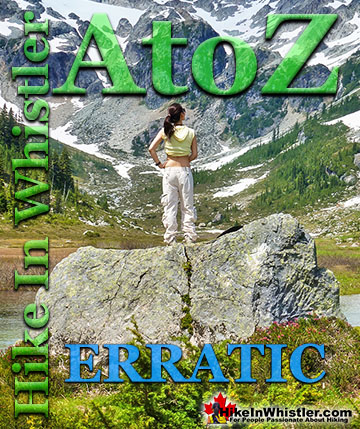 Erratic or Glacier Erratic is a piece of rock that has been carried by glacial ice, often hundreds of kilometres.  Characteristic of their massive size and ...
Read more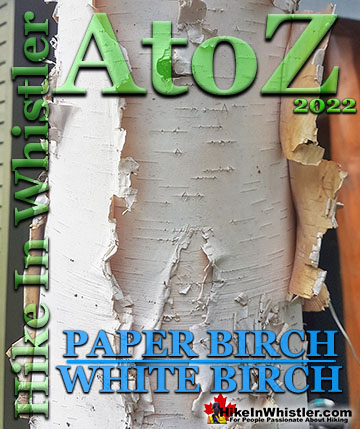 Paper birch, also known as white birch is a type of birch tree that grows in northern North America. Named for its paper-like, white or cream coloured ...
Read more
Whistler & Garibaldi Hiking

Alexander Falls  

Ancient Cedars  

Black Tusk  

Blackcomb Mountain  

Brandywine Falls  

Brandywine Meadows  

Brew Lake  

Callaghan Lake  

Cheakamus Lake  

Cheakamus River  

Cirque Lake 

Flank Trail 

Garibaldi Lake 

Garibaldi Park 

Helm Creek  

Jane Lakes 

Joffre Lakes  

Keyhole Hot Springs  

Logger's Lake  

Madeley Lake  

Meager Hot Springs 

Nairn Falls  

Newt Lake 

Panorama Ridge 

Parkhurst Ghost Town 

Rainbow Falls  

Rainbow Lake 

Ring Lake  

Russet Lake  

Sea to Sky Trail 

Skookumchuck Hot Springs  

Sloquet Hot Springs 

Sproatt East 

Sproatt West  

Taylor Meadows  

Train Wreck  

Wedgemount Lake  

Whistler Mountain

January 

February 

March 

April 

May 

June 

July 

August 

September 

October 

November 

December