Bench: a flat section in steep terrain.  Characteristically narrow, flat or gently sloping with steep or vertical slopes on either side.  A bench can be formed by various geological processes.  Natural erosion of a landscape often results in a bench being formed out of a hard strip of rock edged by softer, sedimentary rock.  The softer rock erodes over time, leaving a narrow strip of rock resulting in a bench.  Coastal benches form out of continuous wave erosion of a coastline.  
Whistler & Garibaldi Park

Alexander Falls  

Ancient Cedars  

Black Tusk  

Blackcomb Mountain  

Brandywine Falls  

Brandywine Meadows  

Brew Lake  

Callaghan Lake  

Cheakamus Lake  

Cheakamus River  

Cirque Lake 

Flank Trail 

Garibaldi Lake 

Garibaldi Park 

Helm Creek  

Jane Lakes 

Joffre Lakes  

Keyhole Hot Springs  

Logger's Lake  

Madeley Lake  

Meager Hot Springs 

Nairn Falls  

Newt Lake 

Panorama Ridge 

Parkhurst Ghost Town 

Rainbow Falls  

Rainbow Lake 

Ring Lake  

Russet Lake  

Sea to Sky Trail 

Skookumchuck Hot Springs  

Sloquet Hot Springs 

Sproatt East 

Sproatt West  

Taylor Meadows  

Train Wreck  

Wedgemount Lake  

Whistler Mountain

January 

February 

March 

April 

May 

June 

July 

August 

September 

October 

November 

December
Cutting away at a coastline can result in vertical cliffs dozens or hundreds of metres high with a distinct bench form.  Often a bench takes the form of a long, flat top ridge.  Panorama Ridge in Garibaldi Provincial Park is an excellent example of a bench.  The Musical Bumps trail on Whistler Mountain is another good example of bench formations.  Each "bump" along the Musical Bumps trail is effectively a bench.  Russet Lake in Garibaldi Provincial Park has a prominent bench adjacent to it.  The bench separates Russet Lake and Adit Lakes.  Adit Lakes are two idyllic little tarns in a hidden valley separated from the much busier Russet Lake valley by this bench.  Towering above Russet Lake is The Fissile, which is visible from Whistler Village in several places.  Easy to spot on a clear day if you look up the valley between Whistler Mountain and Blackcomb Mountain, The Fissile is the symmetrical mountain peak in between.  The image below is the bench that separates Russet Lake and Adit Lakes and The Fissile in the next image at the far left.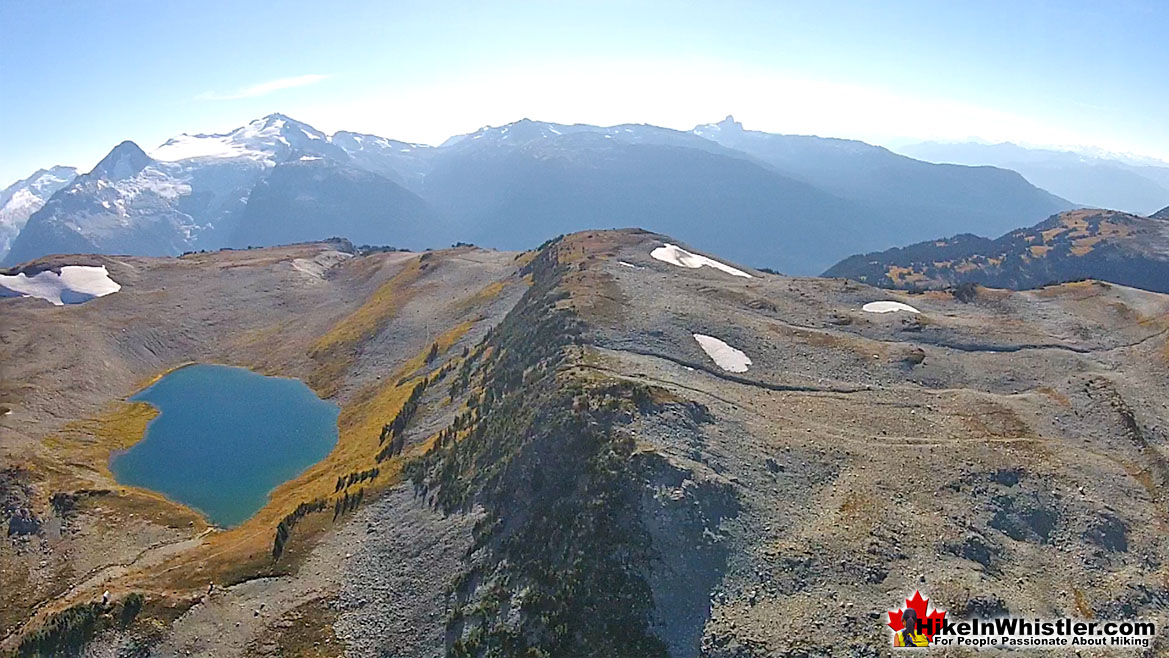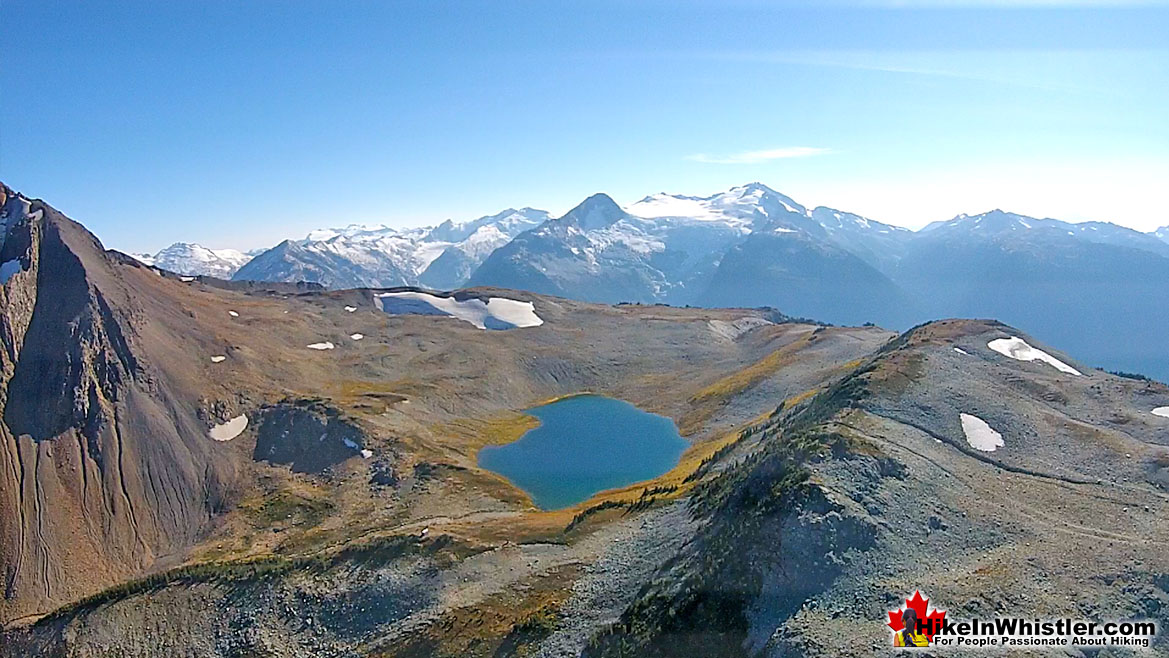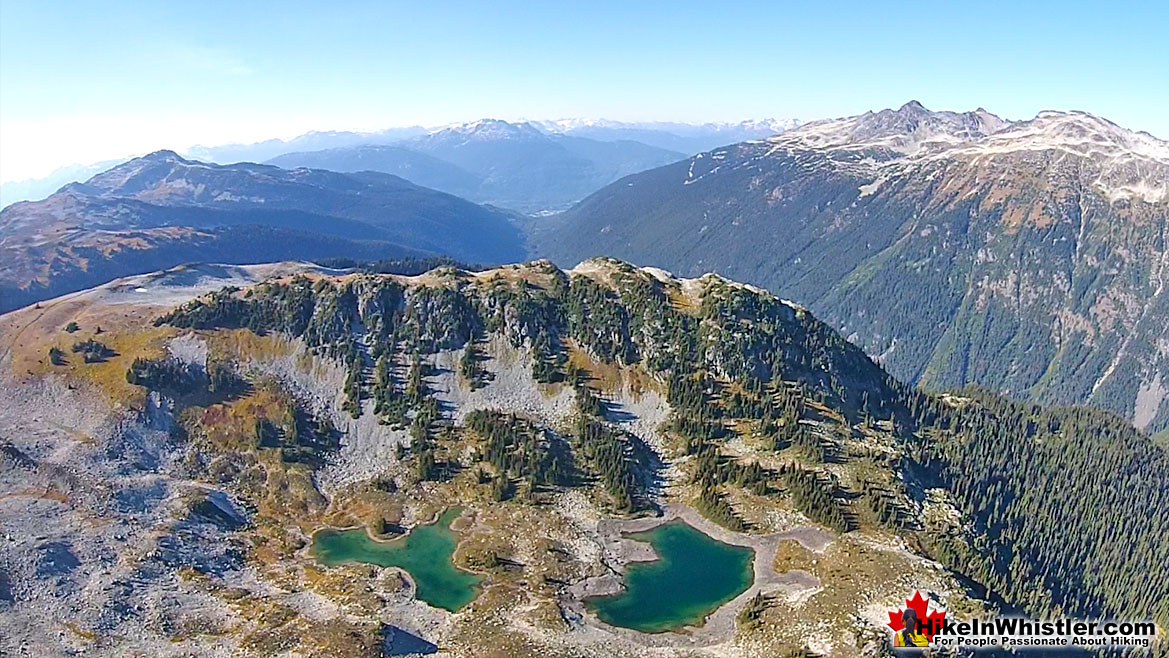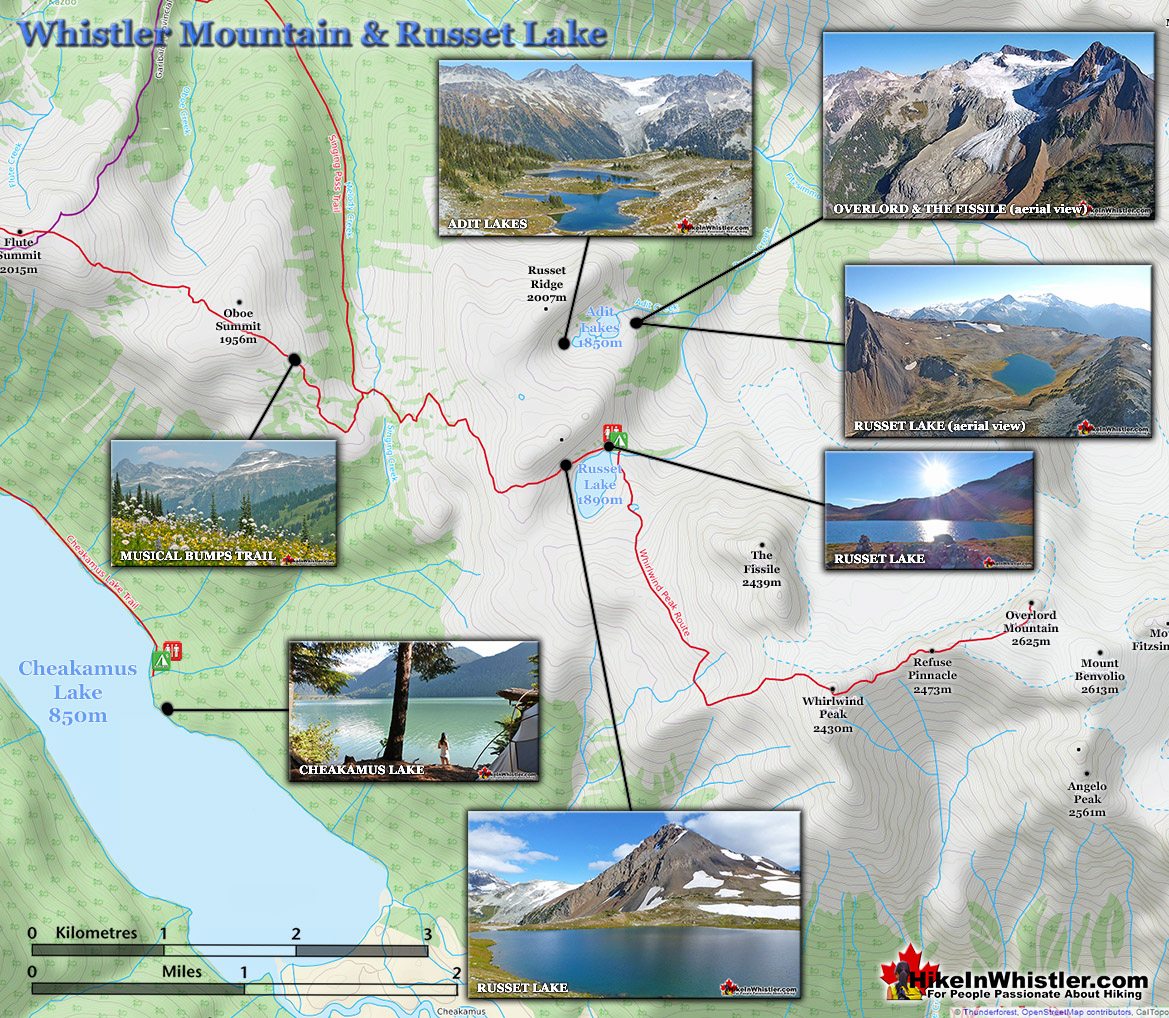 More Whistler & Garibaldi Park Hiking A to Z!

The Best Whistler & Garibaldi Park Hiking Trails!
Whistler & Garibaldi Park Best Hiking by Month!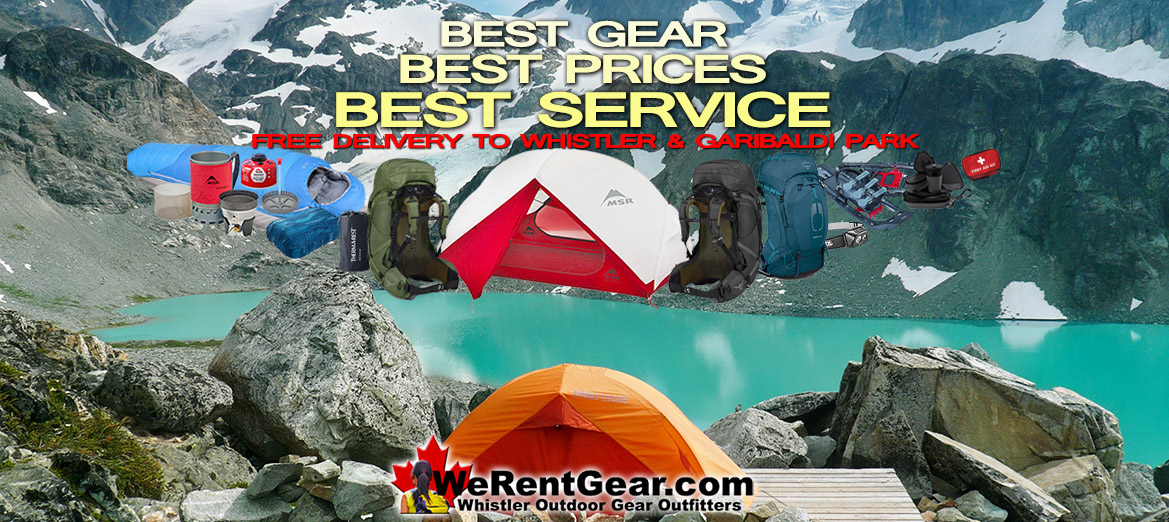 Explore BC Hiking Destinations!