Col: a ridge between two higher peaks, a mountain pass or saddle.  More specifically is the lowest point on a mountain ridge between two peaks.  Sometimes called a saddle or notch.  The Wedge-Weart Col is a popular destination at the top of Wedgemount Glacier.  The Wedge-Weart Col connects these two highest peaks in Garibaldi Provincial Park and is easily visible from much of the area around Wedgemount Lake.
Whistler & Garibaldi Hiking

Alexander Falls  

Ancient Cedars  

Black Tusk  

Blackcomb Mountain  

Brandywine Falls  

Brandywine Meadows  

Brew Lake  

Callaghan Lake  

Cheakamus Lake  

Cheakamus River  

Cirque Lake 

Flank Trail 

Garibaldi Lake 

Garibaldi Park 

Helm Creek  

Jane Lakes 

Joffre Lakes  

Keyhole Hot Springs  

Logger's Lake  

Madeley Lake  

Meager Hot Springs 

Nairn Falls  

Newt Lake 

Panorama Ridge 

Parkhurst Ghost Town 

Rainbow Falls  

Rainbow Lake 

Ring Lake  

Russet Lake  

Sea to Sky Trail 

Skookumchuck Hot Springs  

Sloquet Hot Springs 

Sproatt East 

Sproatt West  

Taylor Meadows  

Train Wreck  

Wedgemount Lake  

Whistler Mountain

January 

February 

March 

April 

May 

June 

July 

August 

September 

October 

November 

December
One of the defining features of Garibaldi Park, and Wedgemount Lake in particular, is the staggering number of branching hikes from the main destination of the lake itself. For many, Wedgemount Lake and the Wedge Hut is the base for hikes to Wedge Mountain, Mount Cook, Mount Weart, Mount Moe, Mount James Turner and Mount Currie in Pemberton, crossing glaciers such as Wedgemount Glacier, Weart Glacier, Armchair Glacier, Mystery Glacier and the Needles and Chaos Glacier to name a few.  Wedgemount Lake itself is a magnificent destination for a day hike or spectacular overnight beneath the dazzling mountain peaks and stars.  Many sleep under the stars on one of the many beautiful tent platforms that dot the landscape.  Solidly built, wooden tent platforms are everywhere you look at Wedgemount Lake.  Strategically positioned, these platforms manage to maintain an amazingly secluded feel despite their numbers.  In all Wedgemount Lake has 20 of these tent areas.  Most are wooden, but several down by the lake shore are gravel, yet every bit as nice.  At a fast hiking pace you can reach Wedgemount Lake from the trailhead in just an hour and a half but at a leisurely or backpack laden pace you will likely take over two hours.  The trail is well marked and well used.  The steepness of the trail doesn't require any technical skill, however that last kilometre before the lake you will be scrambling on all fours quite a bit.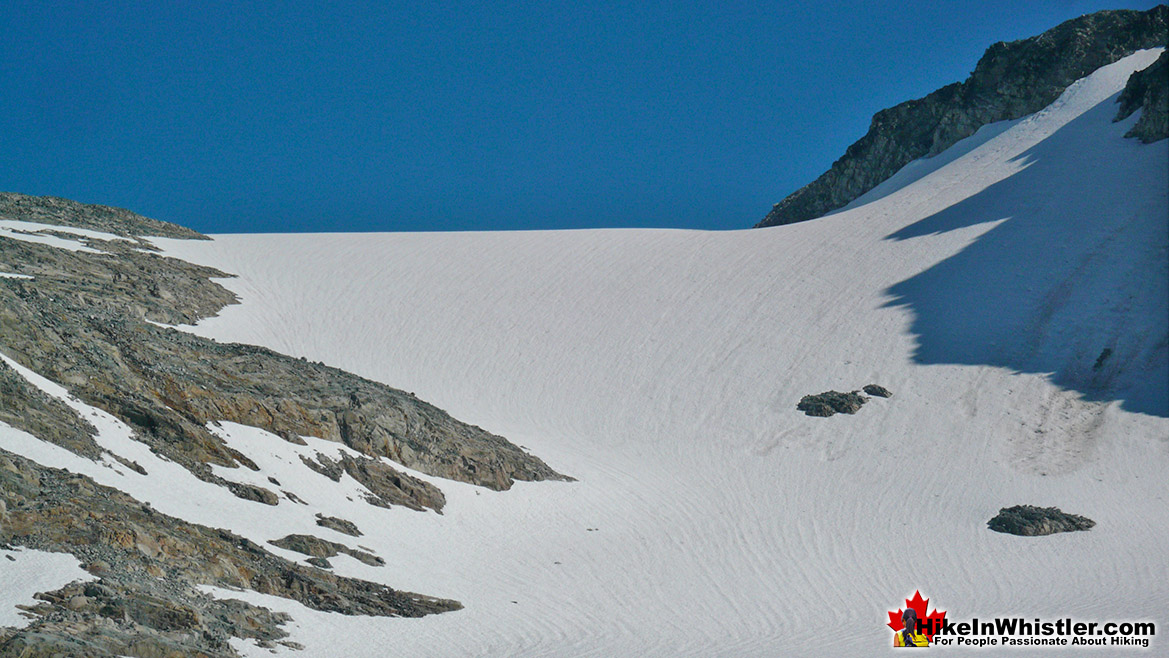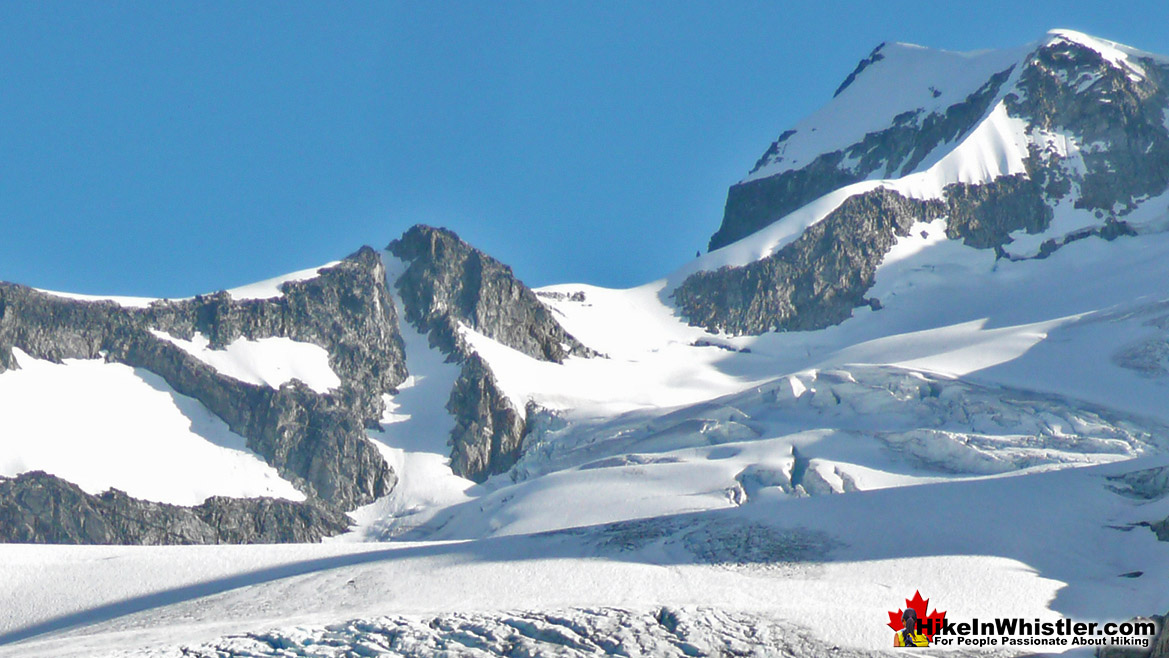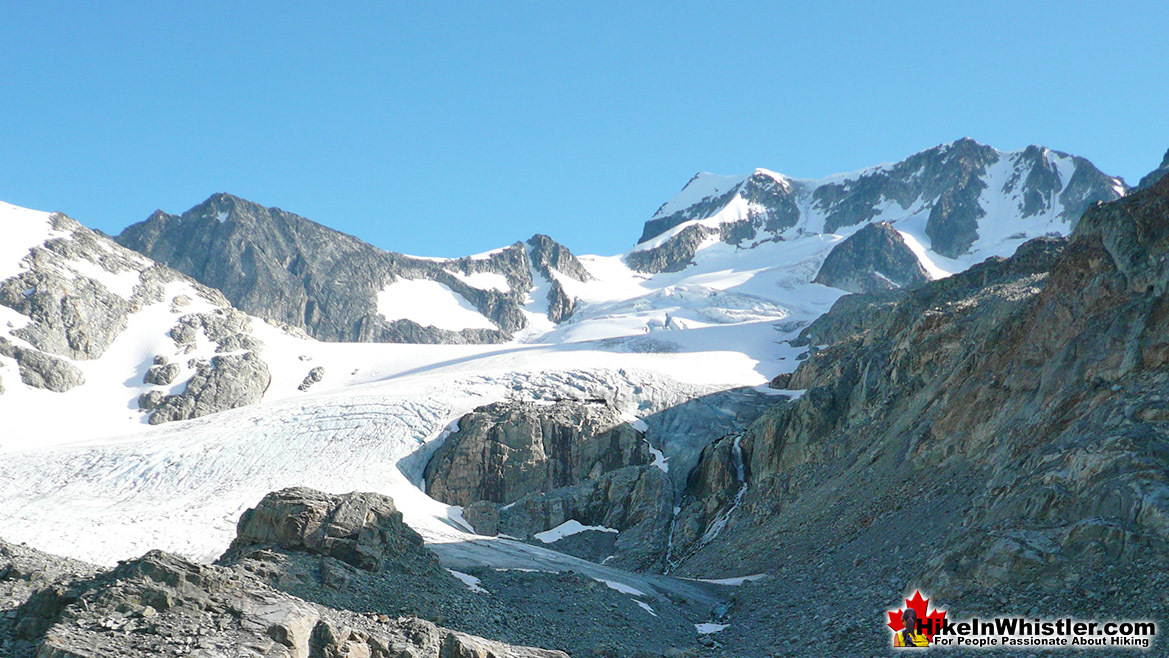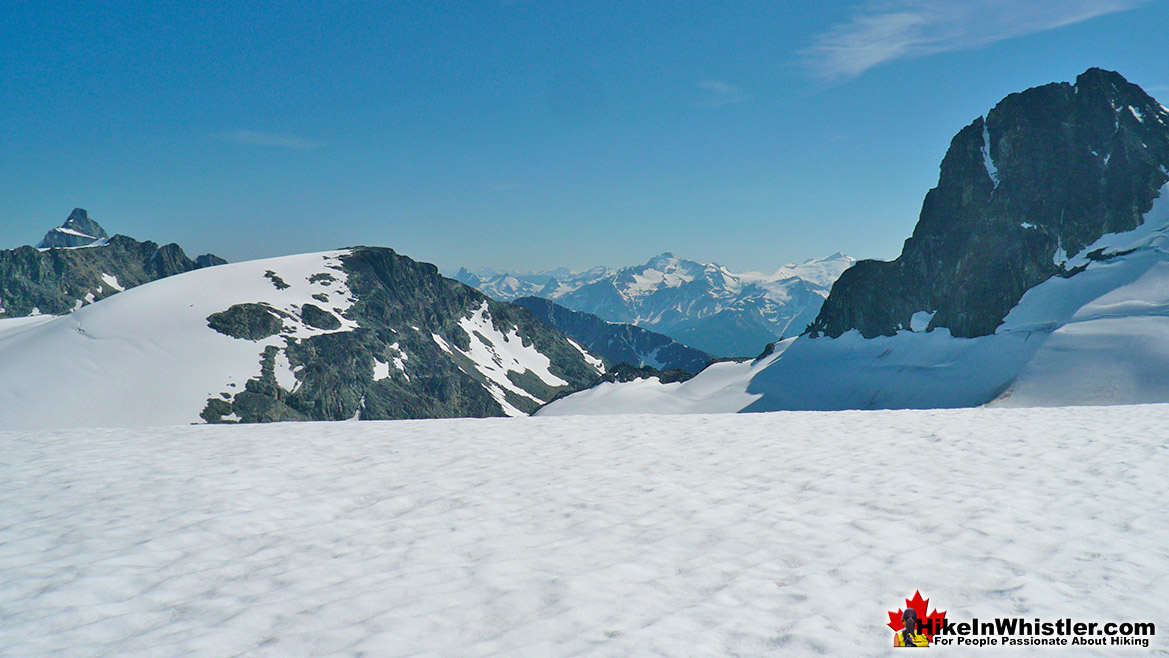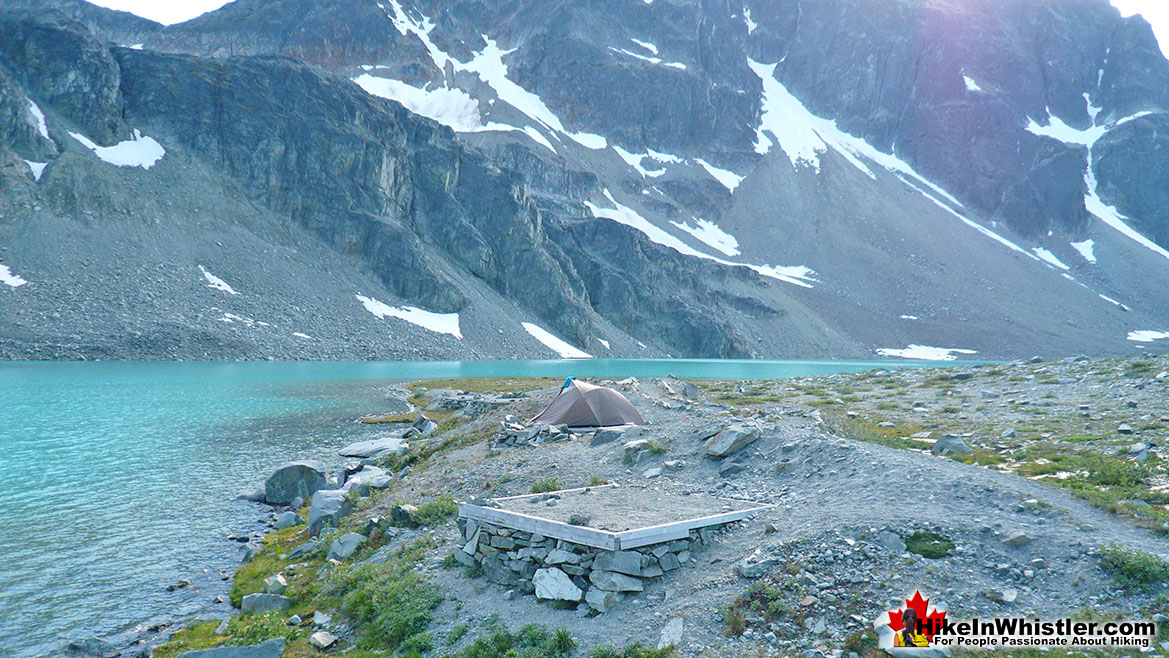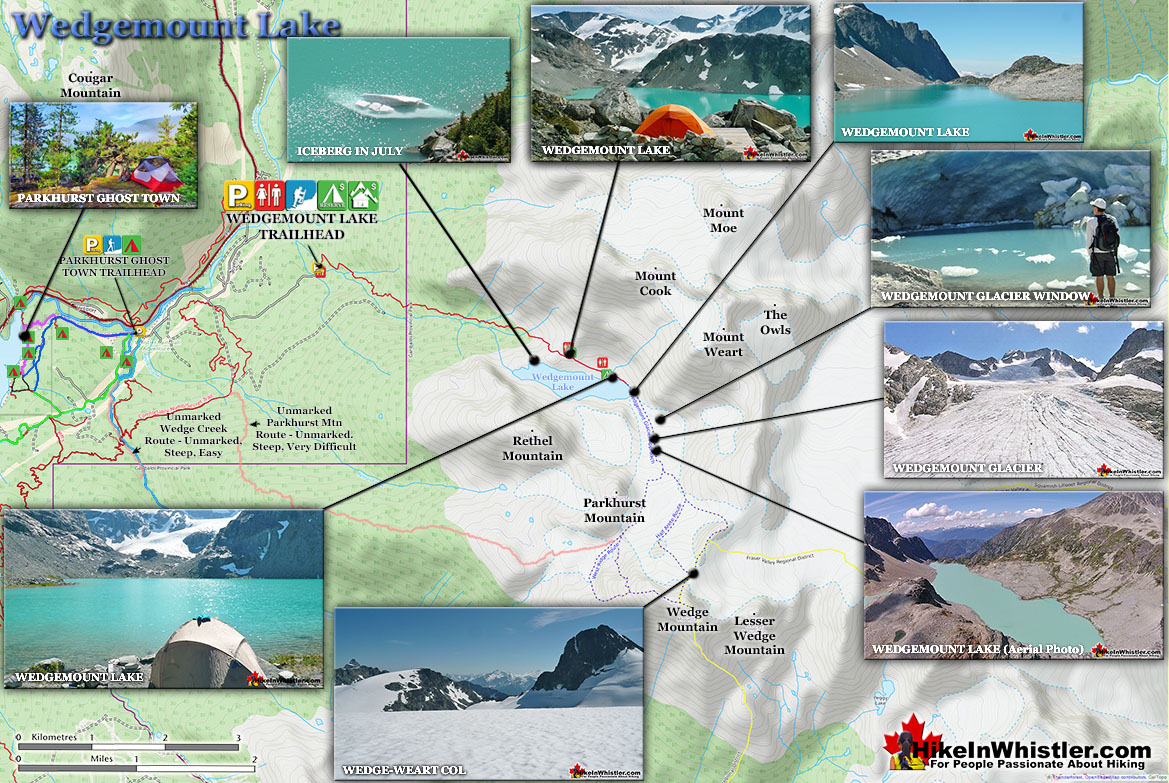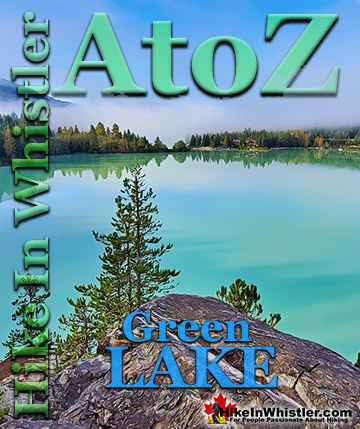 Green Lake is the marvellously vivid, green coloured lake just north of Whistler Village.  Driving north on the Sea to Sky Highway, Green Lake appears ...
Read more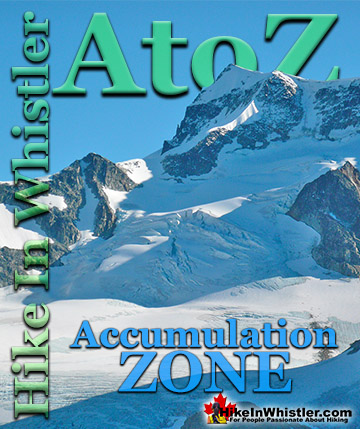 Accumulation Zone: the area where snow accumulations exceeds melt, located above the firn line.  Snowfall accumulates faster than melting, evaporation and ...
Read more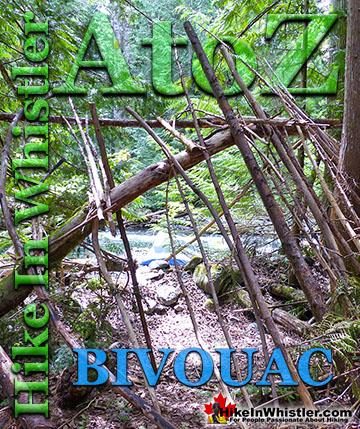 Bivouac or Bivy: a primitive campsite or simple, flat area where camping is possible.  Traditionally used to refer to a very primitive campsite comprised of ...
Read more