Ring Lake is a fantastically serene and wonderfully remote lake similar to Cirque Lake, but considerably farther to hike to reach it. The 10 kilometre(6.2 mile) hike takes you through a rarely hiked forest, then to an idyllic meadow filled with ponds and ringed with distant, mountains, then finally up an over some steep terrain to reveal this very hidden lake. 5 kilometres(3.1 miles) into the hike you come to Conflict Lake with trails running around it.
Idyllic lake high up in the mountains

Nice and varied trail infrequently hiked

Lots of accessible alpine routes beyond the lake

Black Tusk's little brother sits across the lake

Ring Lake feels wonderfully far from the world

Trail starts from beautiful Callaghan Lake

The trail is longer than other Whistler trails
No wow factor like Wedgemount or Joffre Lakes
Easy to lose the trail if you aren't careful

Local tour company marches groups through

Journeyman Lodge sits near Conflict Lake. A wilderness lodge operated by Callaghan Country, a tour company that operates in the valley. They offer a range of alpine activities, far more serene than across the valley on Whistler Mountain and Blackcomb Mountain. Signs along the trail and at Conflict Lake indicate which trail to take to reach Ring Lake, a further 5 kilometres from Conflict Lake.  The trail from Conflict Lake to Ring Lake passes through a huge valley for a couple kilometres, then abruptly ascends on the right side of the valley. The trail is poorly marked in this section and you have to keep bearing right to avoid descending back into the valley. The trail is occasionally maintained, however owing to heavy winter snow, the trail gets pretty brutalized every winter.  Because of the winter destruction, the visible trail in some parts disappears and you find yourself wondering if you are still on your way to Ring Lake.
The key to staying on the right route, you quickly figure out, is to keep to the right side of the valley. Three kilometres of, at times very steep, but not technical trail gets you to the magnificent Ring Lake and the imposing Ring Mountain across the emerald green water.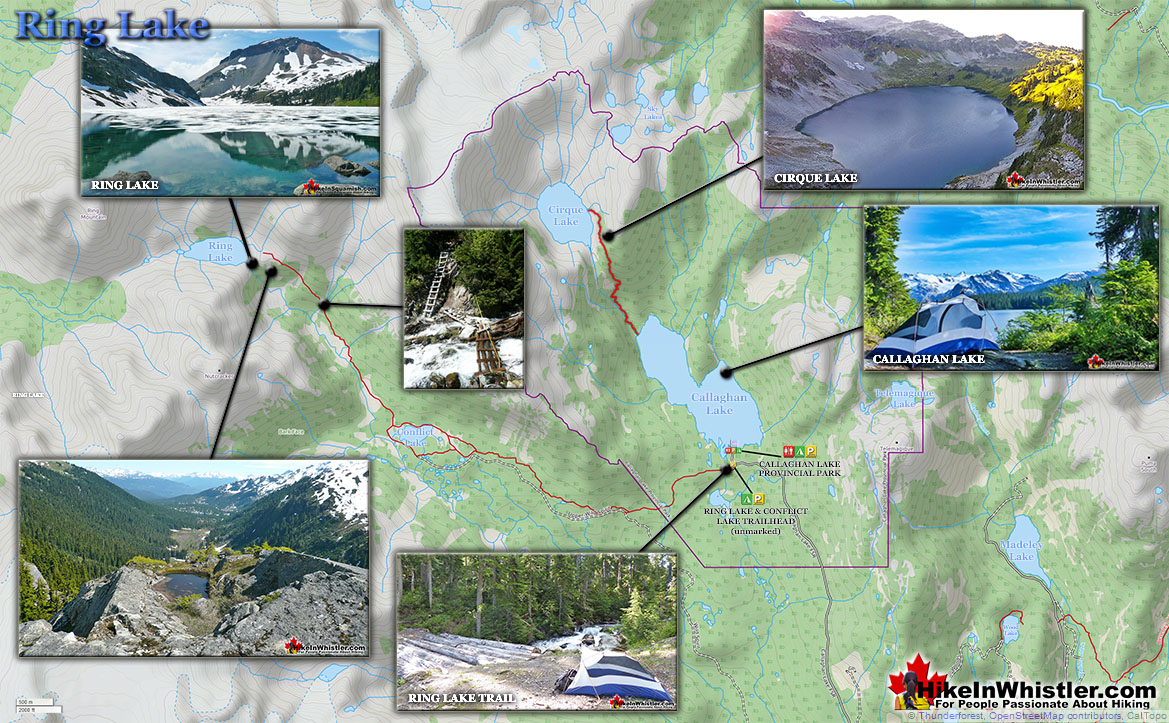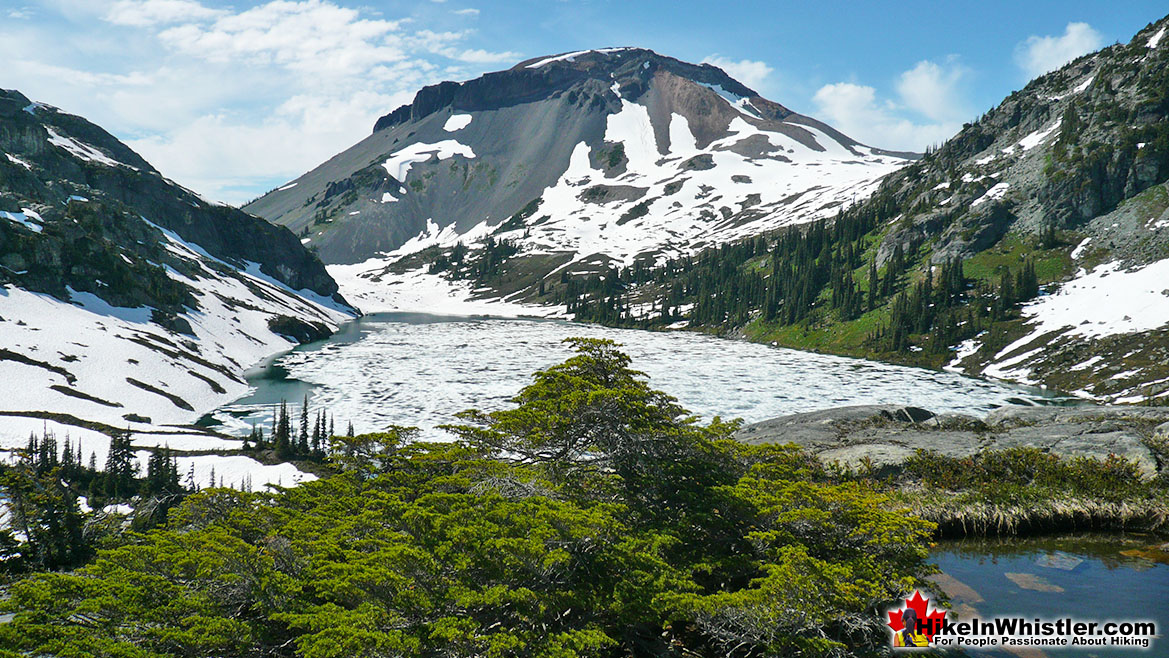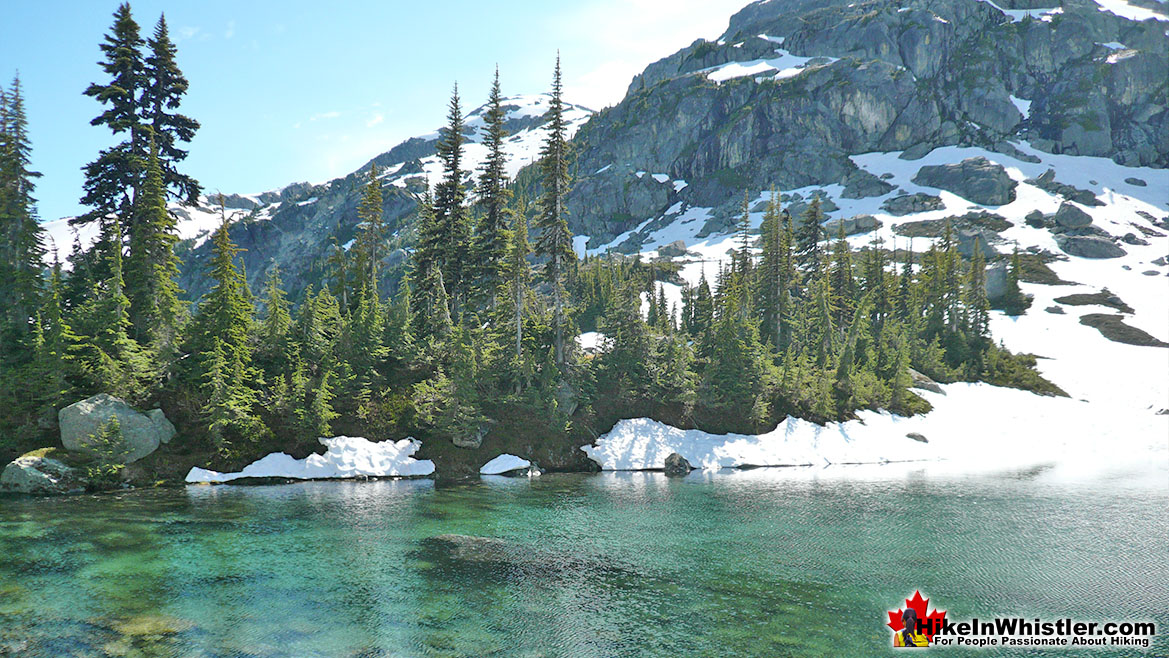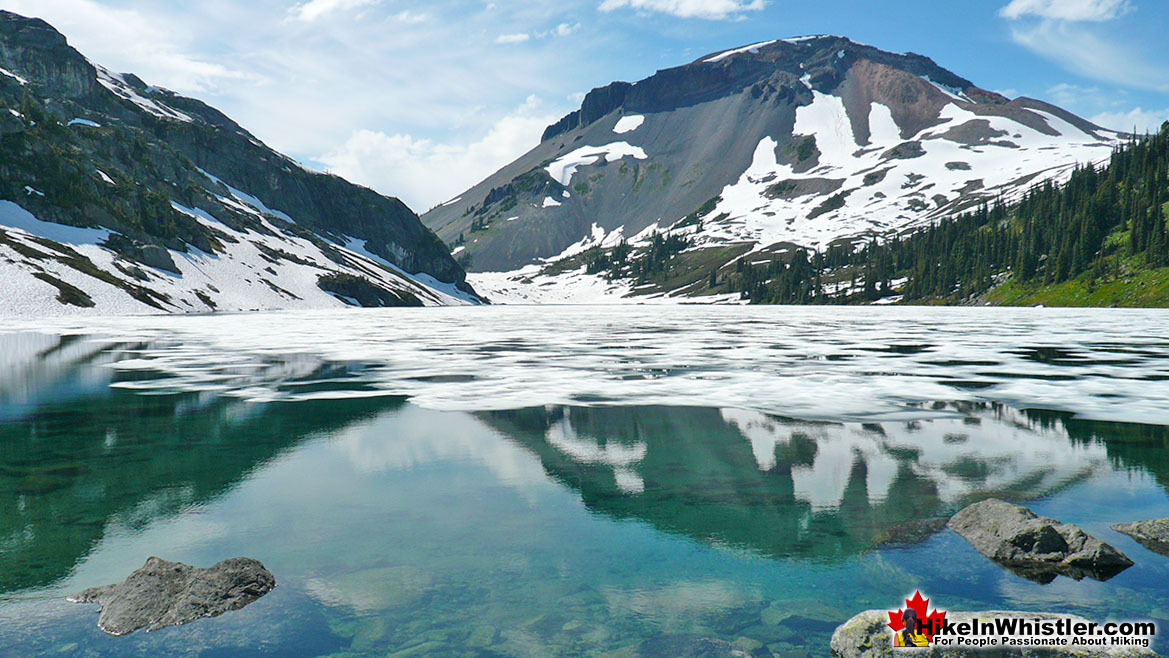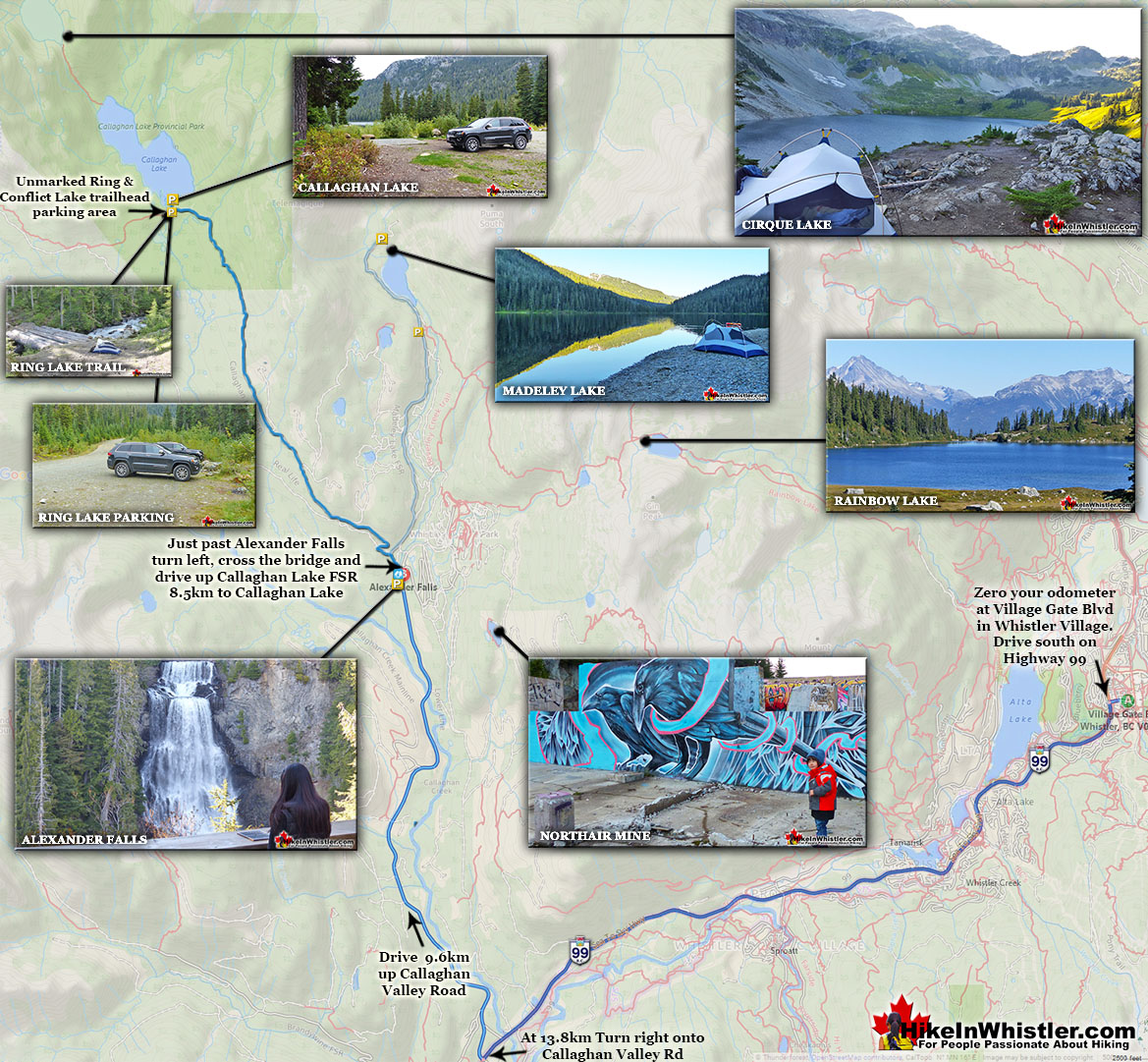 More Ring & Conflict Lake Hiking Information...
Two Interesting Historical Books!


If you have been to Sloquet Hot Springs, you likely had no idea that you were in the midst of a century old mystery of a lost gold mine.  Several books have been written about it and the History Channel even made a six episode show called Curse of the Frozen Gold.  The show was quite entertaining with the characters exploring the mountains around Sloquet.  The hot springs even appeared in one episode as they searched nearby for the mysterious hidden vein of gold.  The excellent book, Slumach's Gold: In Search of A Legend lays out the history and theories in enticing detail.  The next time you find yourself lounging in Sloquet Hot Springs, you will inevitably glance around and wondering if you are sitting near the hidden gold mine.  A Passion for Mountains by Kathryn Bridge is a fascinating look at Don and Phyllis Munday's prolific exploration of the mountains in BC.  Based out of Vancouver, they were dominant figures of the climbing community in the early 1900's.  In 1923 they visited their friend Neal Carter in Alta Lake(Whistler) and explored the mountains around the valley.. many for the first time!
**We participate in the Amazon Services LLC Associates Program and earn a small commission on purchases we link through to Amazon at no extra cost to you.  We only link to books and products we love and highly recommend.  Thanks for your support!**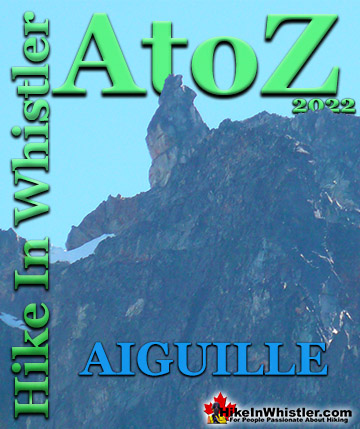 Aiguille: a tall, narrow, characteristically distinct spire of rock. From the French word for "needle". Used extensively as part of the names for many ...
Read more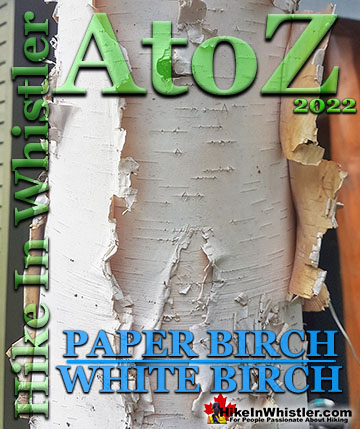 Paper birch, also known as white birch is a type of birch tree that grows in northern North America. Named for its paper-like, white or cream coloured ...
Read more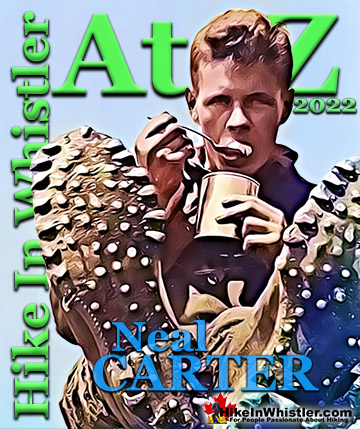 Neal Carter (14 Dec 1902 - 15 Mar 1978) was an early explorer of the
Coast Mountains
around what would eventually be called Whistler Valley.  In the summer ...
Read more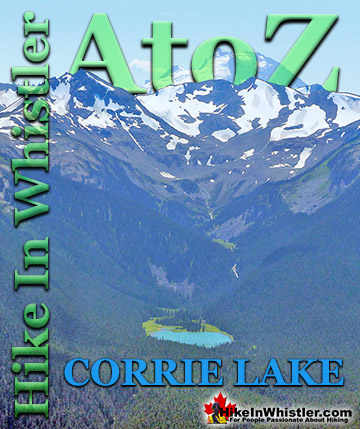 Read more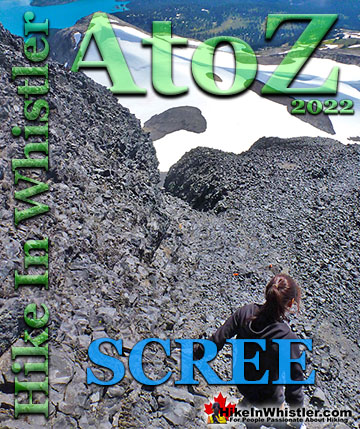 Scree: from the Norse "skridha", landslide.  The small, loose stones covering a slope. Also called talus, the French word for slope. Scree is mainly formed ...
Read more
Cairns, inukshuks or inuksuks are a pile or arrangement of rocks used to indicate a route, landmark or a summit.  The word cairn originates from the ...
Read more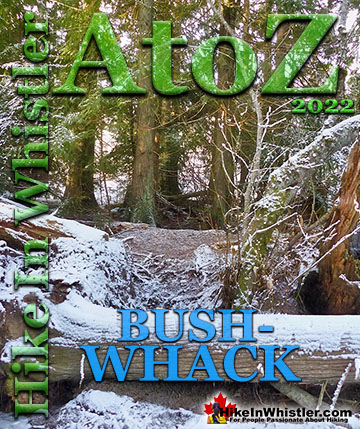 Bushwhack is a term often used in Canada and the United States to refer to hiking off-trail where no trail exists.  Literally means 'bush' and 'whack'.  To ...
Read more
Whistler & Garibaldi Hiking

Alexander Falls  

Ancient Cedars  

Black Tusk  

Blackcomb Mountain  

Brandywine Falls  

Brandywine Meadows  

Brew Lake  

Callaghan Lake  

Cheakamus Lake  

Cheakamus River  

Cirque Lake 

Flank Trail 

Garibaldi Lake 

Garibaldi Park 

Helm Creek  

Jane Lakes 

Joffre Lakes  

Keyhole Hot Springs  

Logger's Lake  

Madeley Lake  

Meager Hot Springs 

Nairn Falls  

Newt Lake 

Panorama Ridge 

Parkhurst Ghost Town 

Rainbow Falls  

Rainbow Lake 

Ring Lake  

Russet Lake  

Sea to Sky Trail 

Skookumchuck Hot Springs  

Sloquet Hot Springs 

Sproatt East 

Sproatt West  

Taylor Meadows  

Train Wreck  

Wedgemount Lake  

Whistler Mountain

January 

February 

March 

April 

May 

June 

July 

August 

September 

October 

November 

December