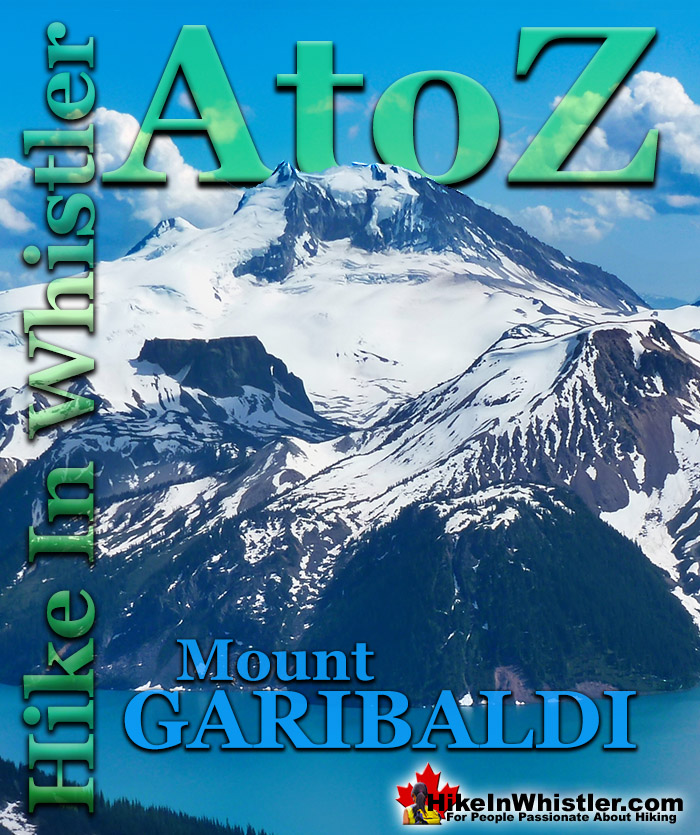 Mount Garibaldi is the huge, potentially active volcano that Garibaldi Provincial Park is named after.  Mount Garibaldi also lends its name to the Garibaldi Ranges, the group of mountain ranges that fill Garibaldi Park.  A subsection of the Garibaldi Ranges is the Garibaldi Névé, which is the large icefield that stretches out along the east side of Mount Garibaldi.
Whistler & Garibaldi Hiking

Alexander Falls  

Ancient Cedars  

Black Tusk  

Blackcomb Mountain  

Brandywine Falls  

Brandywine Meadows  

Brew Lake  

Callaghan Lake  

Cheakamus Lake  

Cheakamus River  

Cirque Lake 

Flank Trail 

Garibaldi Lake 

Garibaldi Park 

Helm Creek  

Jane Lakes 

Joffre Lakes  

Keyhole Hot Springs  

Logger's Lake  

Madeley Lake  

Meager Hot Springs 

Nairn Falls  

Newt Lake 

Panorama Ridge 

Parkhurst Ghost Town 

Rainbow Falls  

Rainbow Lake 

Ring Lake  

Russet Lake  

Sea to Sky Trail 

Skookumchuck Hot Springs  

Sloquet Hot Springs 

Sproatt East 

Sproatt West  

Taylor Meadows  

Train Wreck  

Wedgemount Lake  

Whistler Mountain

January 

February 

March 

April 

May 

June 

July 

August 

September 

October 

November 

December
Whether you are standing in Squamish or high up on Panorama Ridge, Mount Garibaldi towers in the distance.  From a wonderful vantage point such as Brandywine Meadows high up in the mountains across the valley, Mount Garibaldi appears monstrously huge.  It is easy to imagine it bursting to life as an active volcano, which it technically still is.  Named after a 19th century patriot and soldier, Giuseppe Garibaldi, Mount Garibaldi is a massive 2678 metre giant at the southern end of the park.  It was named after Garibaldi by Captain George Henry Richards of the Royal Navy in 1860.  Guiseppe Garibaldi had gained worldwide acclaim that year by unifying Italy by repatriating Sicily and Naples.  In 1907 a group of Vancouver climbers reached the summit of Mount Garibaldi and marvelled at the view.  In particular, Garibaldi Lake and Black Tusk caught their interest.  Several forays into the area followed and a regular hiking camp was established between Black Tusk and Garibaldi Lake.  In 1920 the Garibaldi Park Reserve was established and in 1927 Garibaldi Provincial Park was born.
Mount Garibaldi From Panorama Ridge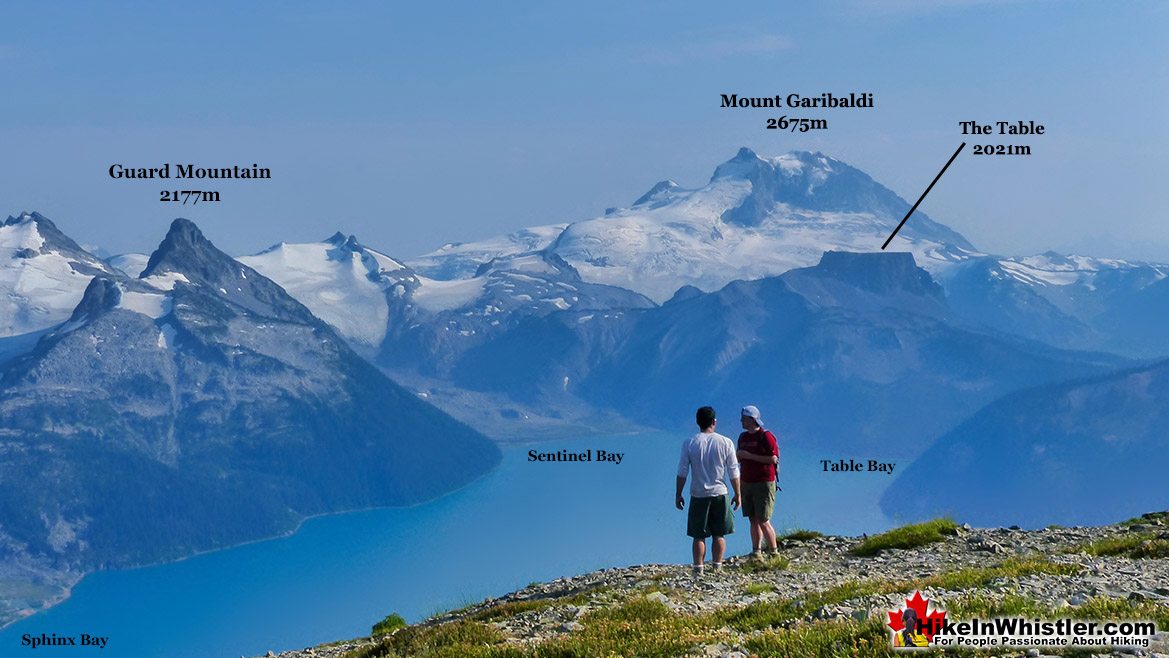 Mount Garibaldi, The Table and Mount Price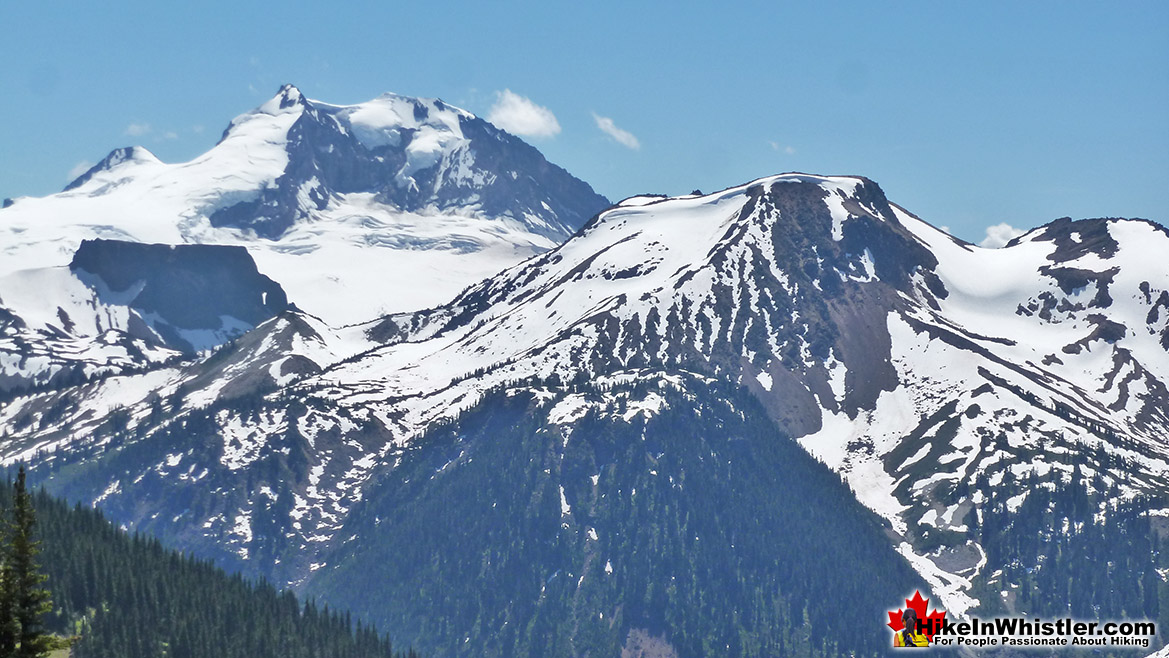 Garibaldi's Peaks
Garibaldi has two peaks in addition to the highest peak that is referred to as Mount Garibaldi , with an elevation of 2678 metres/8786 feet.  The next highest peak is Atwell Peak on the southern edge of the summit plateau, with an elevation of 2655 feet/8711 feet.  Atwell Peak is named after Atwell King, who led the first recorded ascent of Mount Garibaldi in 1907.  One of the guides in the party, Arthur Tinniswood Dalton, has the third highest peak of Mount Garibaldi named after him.  Dalton Dome is located on the west of the main summit and sits at an elevation 2653 metres/8704 feet and can be distinguished by its rounded shape.  Other minor summits on Mount Garibaldi include, The Tent at 2465 metres/8087 feet, Diamond Head at 2056 metres/6745 feet, and so named because of its resemblance to Hawaii's Diamond Head.
Mount Garibaldi From Alice Lake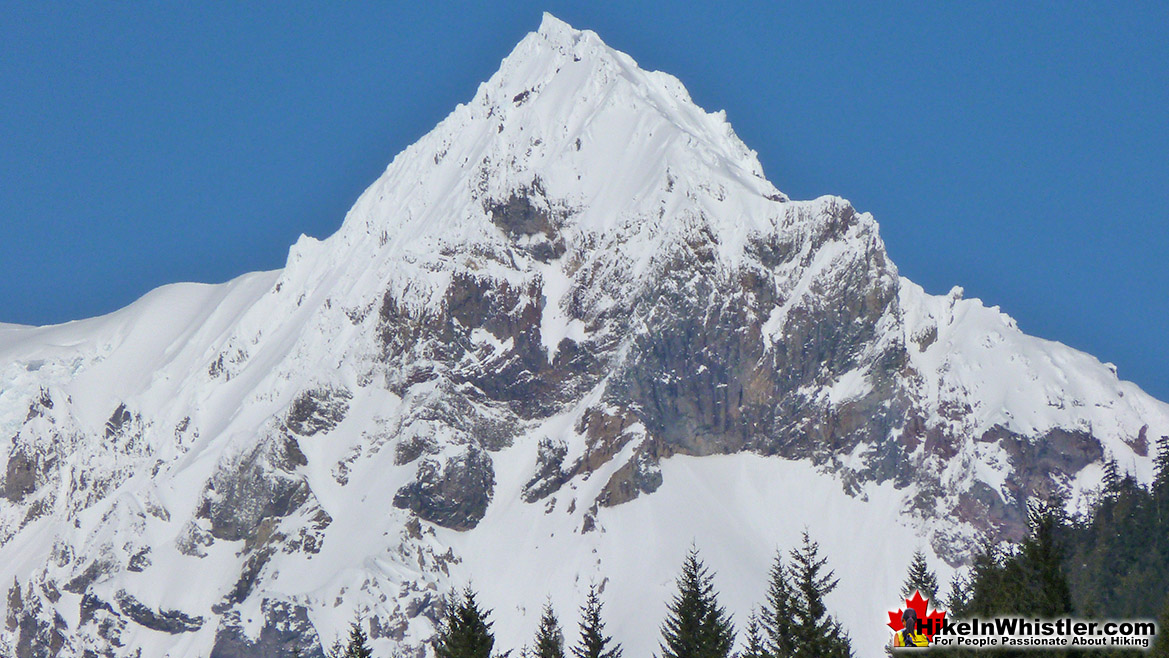 Mount Garibaldi From Black Tusk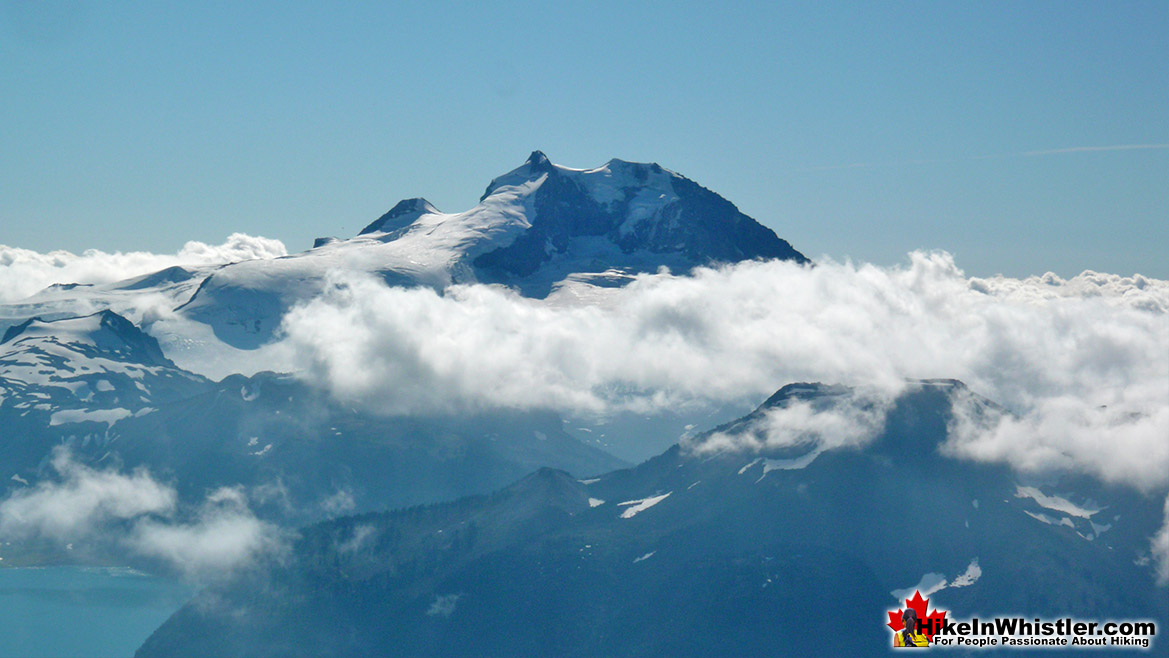 Mount Garibaldi From Brandywine Meadows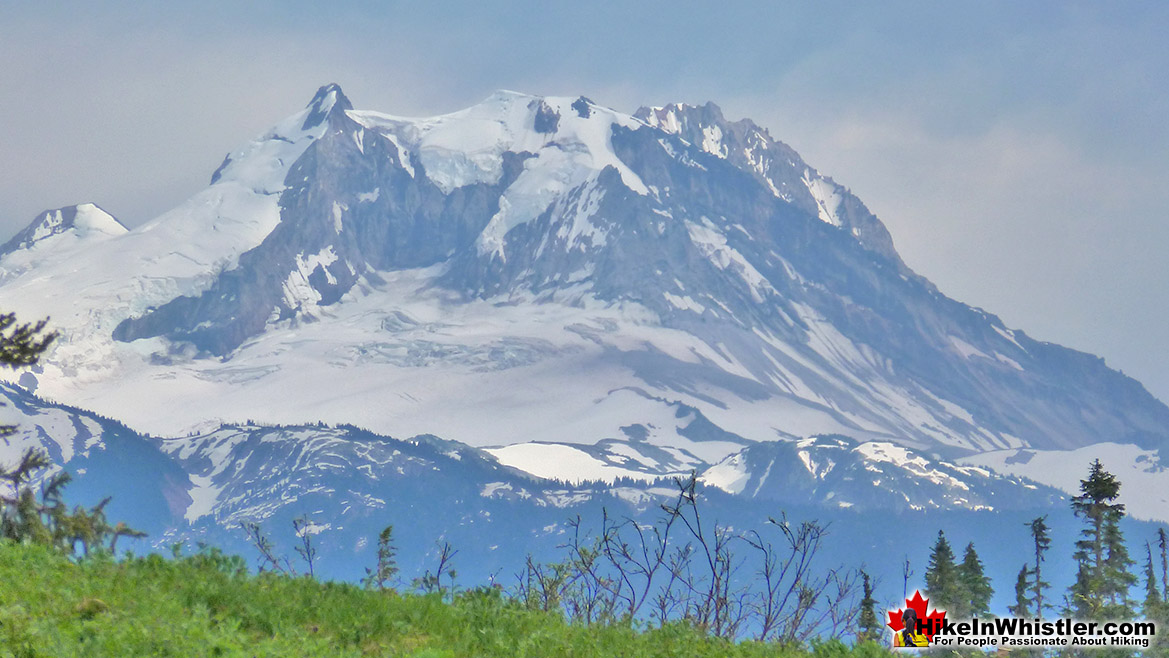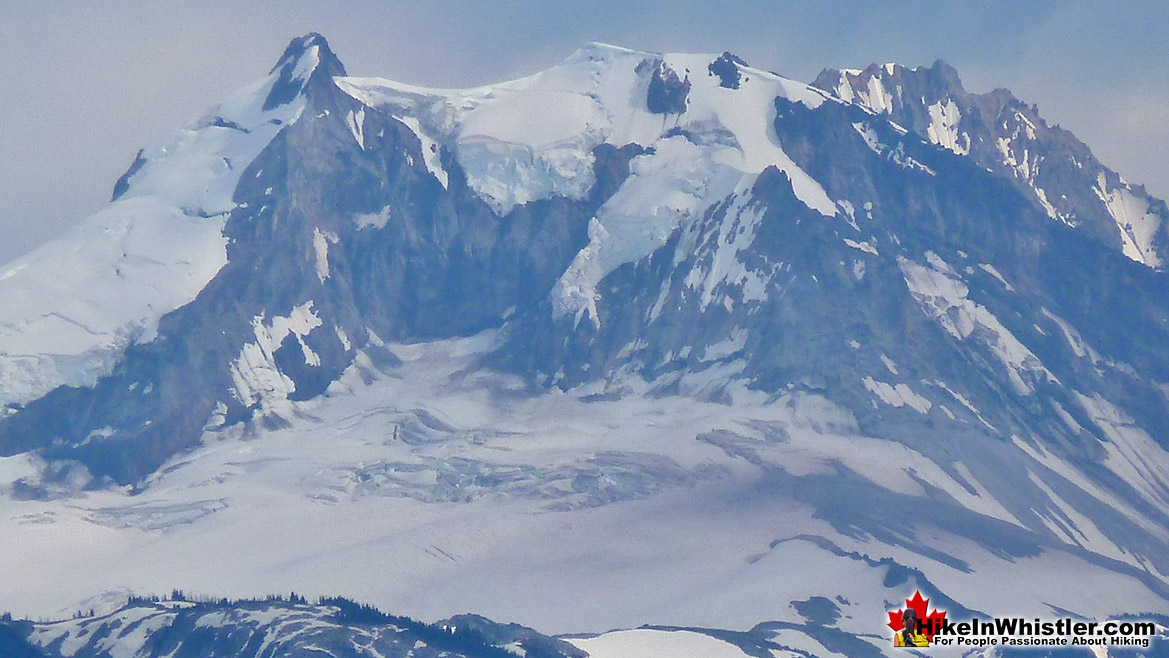 More Whistler & Garibaldi Park Hiking A to Z!

The Best Whistler & Garibaldi Park Hiking Trails!
Whistler & Garibaldi Park Best Hiking by Month!

Explore BC Hiking Destinations!