Best
Vancouver
Hiking
Trails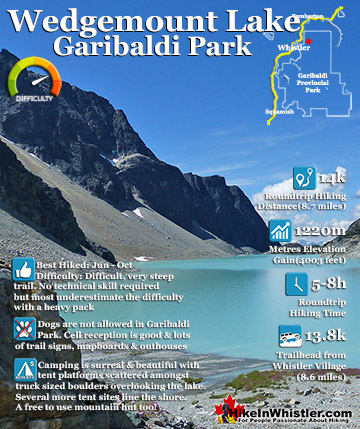 Wedgemount Lake itself is a magnificent destination for a day hike or spectacular overnight beneath the dazzling mountain peaks and stars above
Garibaldi Provincial Park
. Many sleep under the stars on one of ...
Read more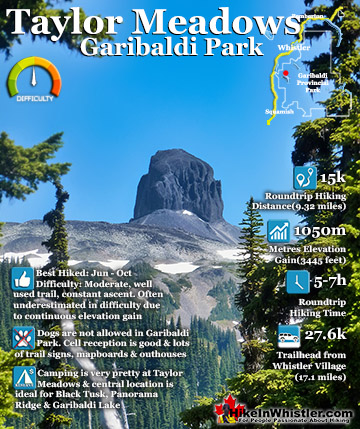 Read more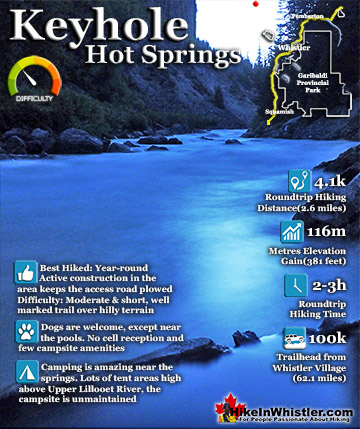 Keyhole Hot Springs (aka Pebble Creek Hot Springs) is located 100 kilometres from Whistler (Village Gate Blvd). Closed from Apr 1- Nov 15 due to Grizzly Bears habituated to humans in the area. Though most of the ...
Read more
Hike
in
Whistler
Glossary
Hike
in
Whistler
News
&
Blog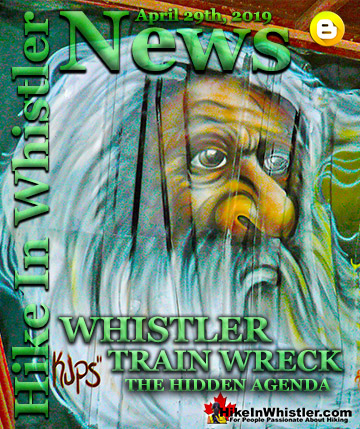 April 29th, 2019:
Back in 2011 a group of Whistler artists met at
Whistler Train Wreck
and transformed it from a bland array of wrecked train cars into a ...
Read More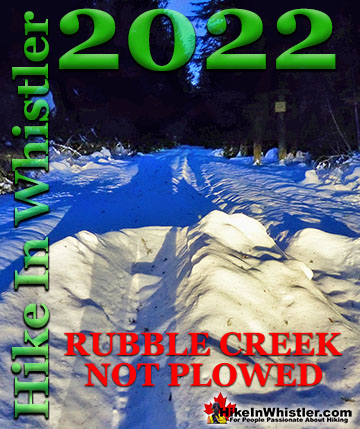 December 27th, 2021:
The Rubble Creek trailhead to Garibaldi Provincial Park is not being snowplowed this winter(2021/2022).  Last winter, after years of ...
Read More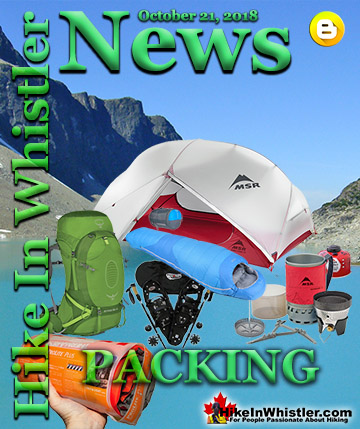 October 21th, 2018:
Pack smart by putting heavier items close to your back and higher up your pack.  Be organized and think of keeping important things ...
Read More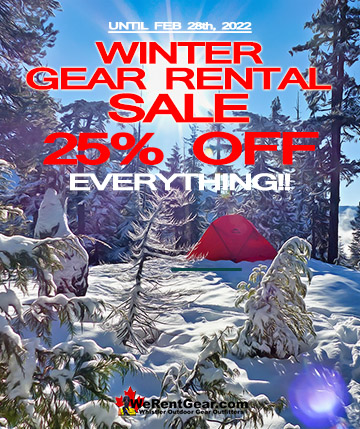 November 23rd, 2021:
Wonderful winter 2021/2022 hiking gear rental sale.  25% off everything!  Use code: WINTER on checkout.  We now rent 4 season tents!  MSR ...
Read More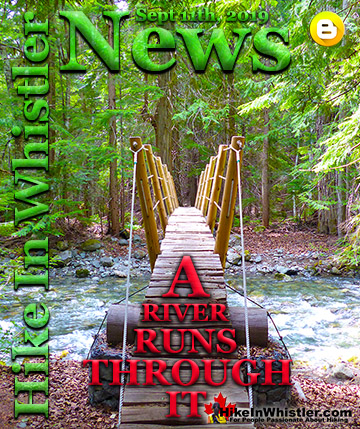 Sept 11th, 2019:
 The notoriously difficult biking trail in the wilderness between 
Emerald Forest
and
Rainbow Park
is a pretty fun place to wander around.  It ...
Read More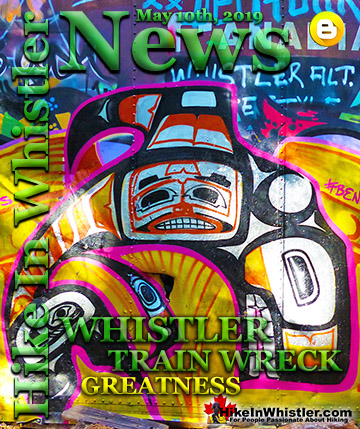 May 10th, 2019: 
Whistler Train Wreck
is home to several stunning murals painted on the old wrecked boxcars.  Mixed with graffiti art, some of murals stand ...
Read More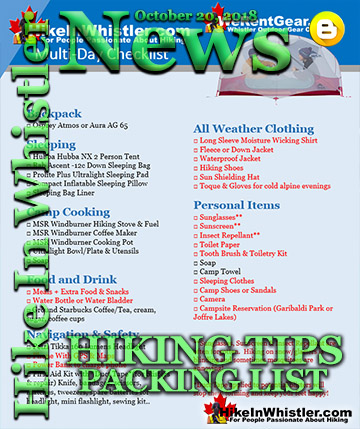 October 20th, 2018:
A little knowledge before you head out into the wilderness is a good idea.  Especially if you are new to hiking or in unknown terrain.  ...
Read More
Best
Whistler
Aerial
Views
Explore
BC
Hiking
Destinations!