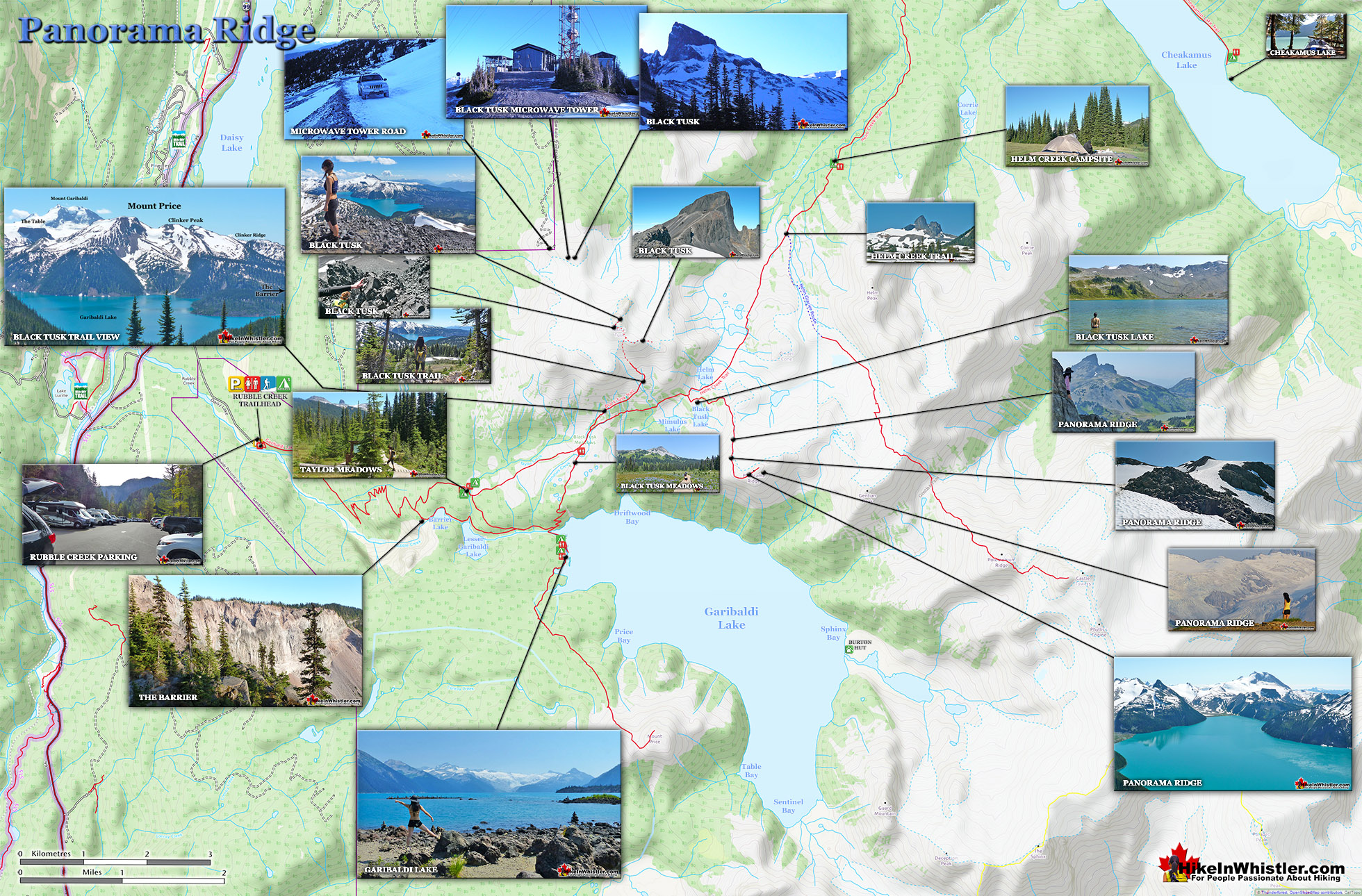 Panorama Ridge is easily one of the most amazing hikes in Garibaldi Provincial Park.  The 15 kilometre hike from the trailhead at Rubble Creek to Panorama Ridge takes you through beautiful and deep forests, across countless idyllic streams, through meadows filled with flowers, and past dozens of jaw dropping viewpoints. 
Views of Garibaldi Lake, glaciers & mountains
Always sun facing and often warm in the cool alpine
The ridge is long so it is easy to find a quiet corner
A long but beautiful hike to reach it
A cute lake good for swimming near the ridge
One the most scenic views in Garibaldi Park

Best views of Mount Garibaldi & Table Mountain

Final ascent skirts a glacier!

No camping allowed on Panorama Ridge
The trail is longer & tougher than most expect

The amazing views start once you reach Taylor Meadows and get even more spectacular as the trail progresses.  Once you arrive at Panorama Ridge and its phenomenal vantage point, high above Garibaldi Park, you will stare in wonder.  Mesmerized first by Garibaldi Lake, far below you and looking unnaturally blue, the lake looks amazing surrounded by green, untouched wilderness and snow capped mountains.  The Table, the massive and unusual looking mountain with its bizarre flat top lays across the lake with the enormous Mount Garibaldi just beyond.  In the distance, where Garibaldi Lake ends, a massive glacier rises out of the blue and jagged crevasses can be seen even from such a great distance.  Behind you, Black Tusk lays across the valley.  Close to the same elevation as Panorama Ridge, you get this wonderful view of it. Certainly the best and closest viewpoint to this iconic mountain. Panorama Ridge sits, along with Black Tusk in the midst of some of the most popular and beautiful hiking trails in Garibaldi Provincial Park. There are two main trailheads for Panorama Ridge, Cheakamus Lake and Rubble Creek.  Rubble Creek is the more popular starting point as it is a bit shorter, far more scenic and allows for the inclusion of the trail to Garibaldi Lake and the beautiful Taylor Meadows as well as Black Tusk. The trail to Panorama Ridge from Rubble Creek is not so much difficult as it is long. 30 kilometres makes for a long 8-10 hour roundtrip hike.  Staying overnight at one of the campgrounds therefore is a great idea.  Garibaldi Lake and Taylor Meadows are the campgrounds on the Rubble Creek trailhead side of Panorama Ridge.  Helm Creek is the campground on the Cheakamus Lake trailhead side of Panorama Ridge.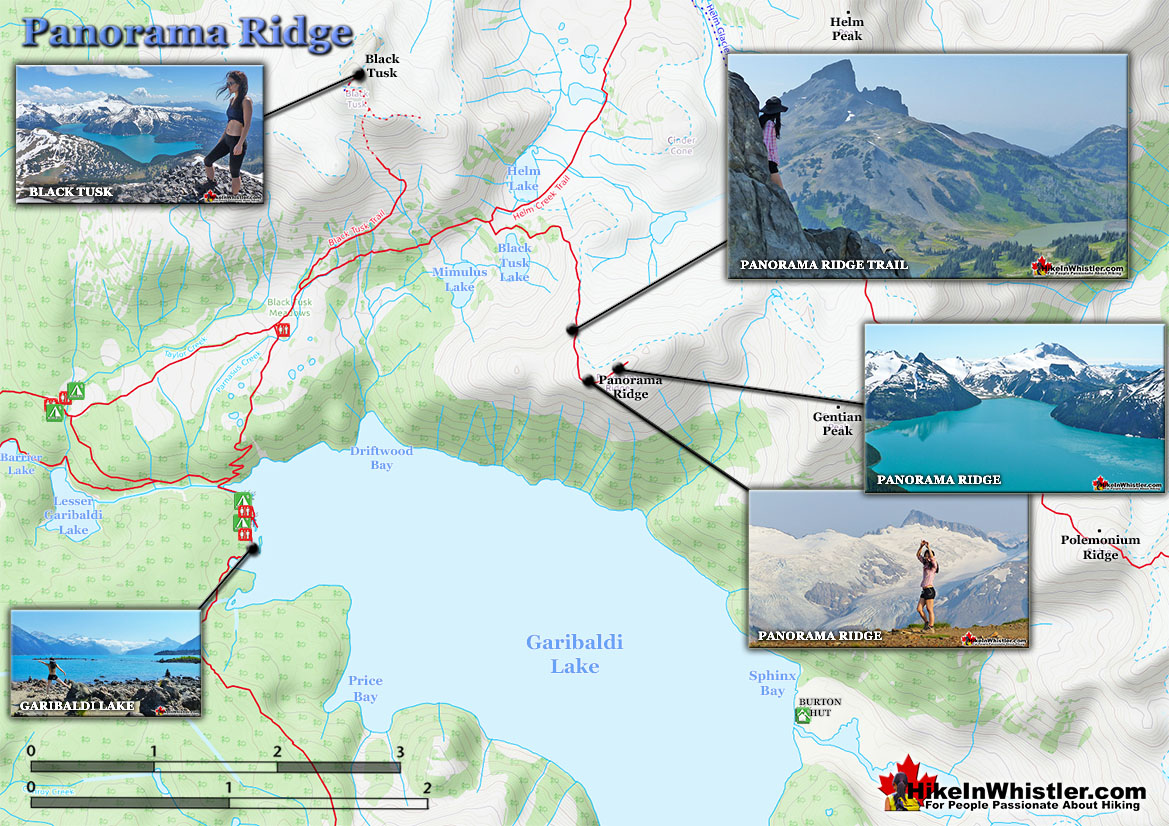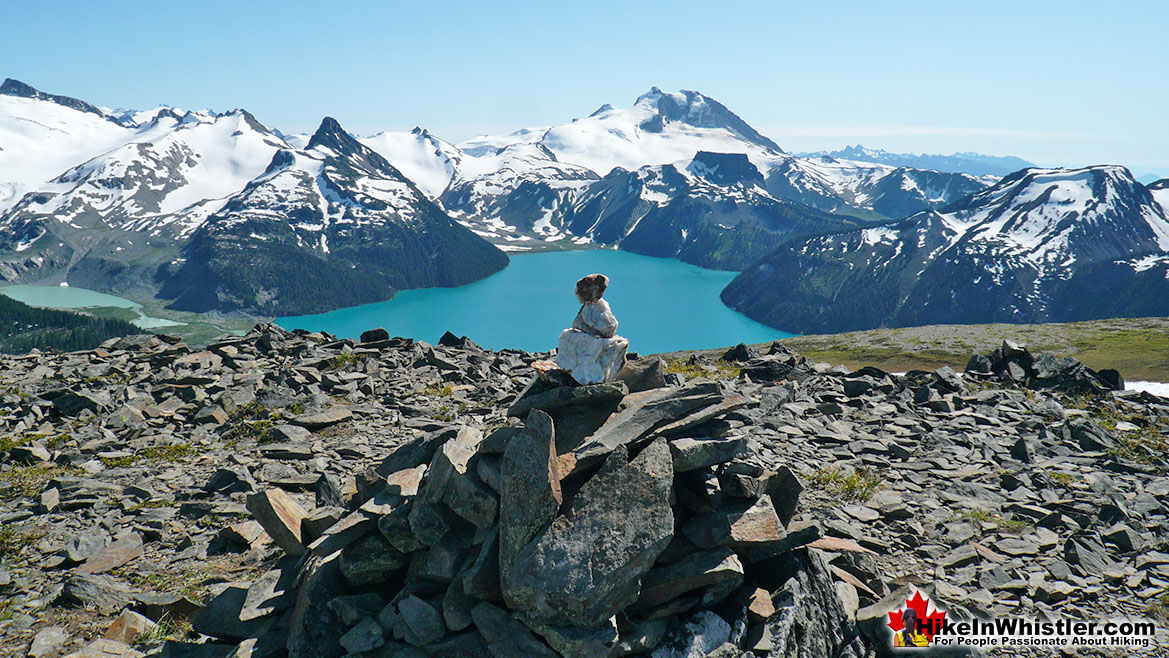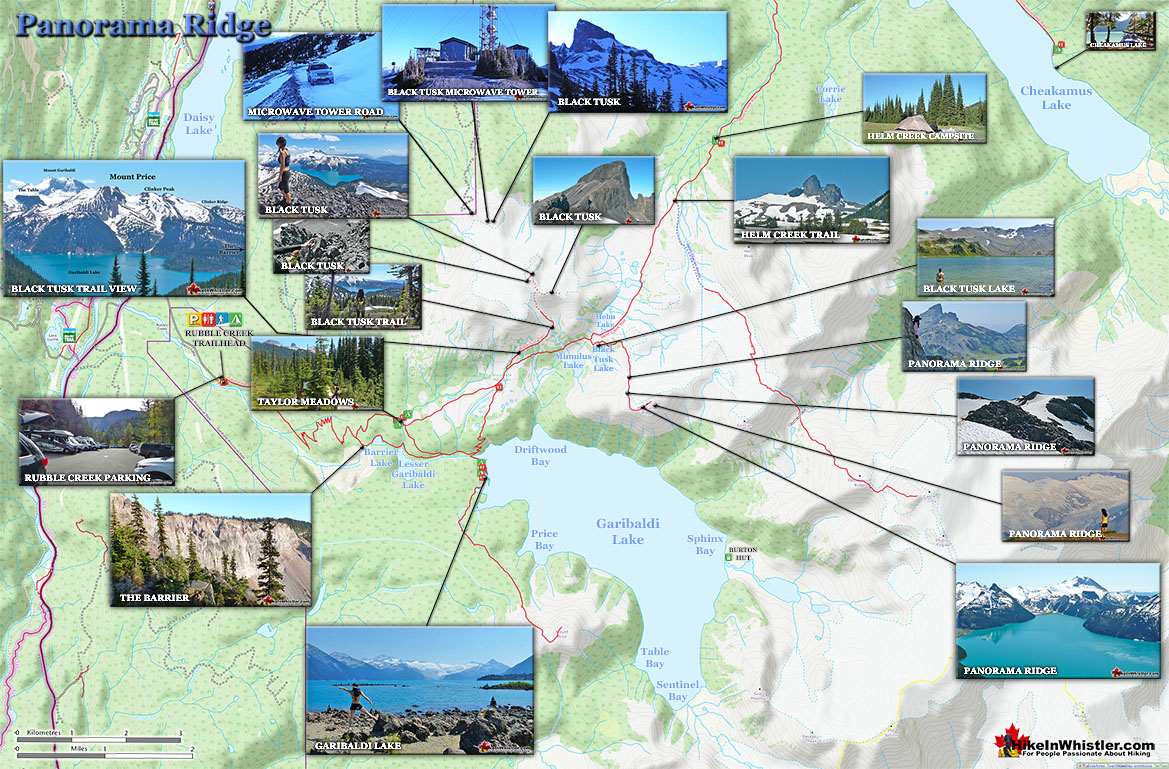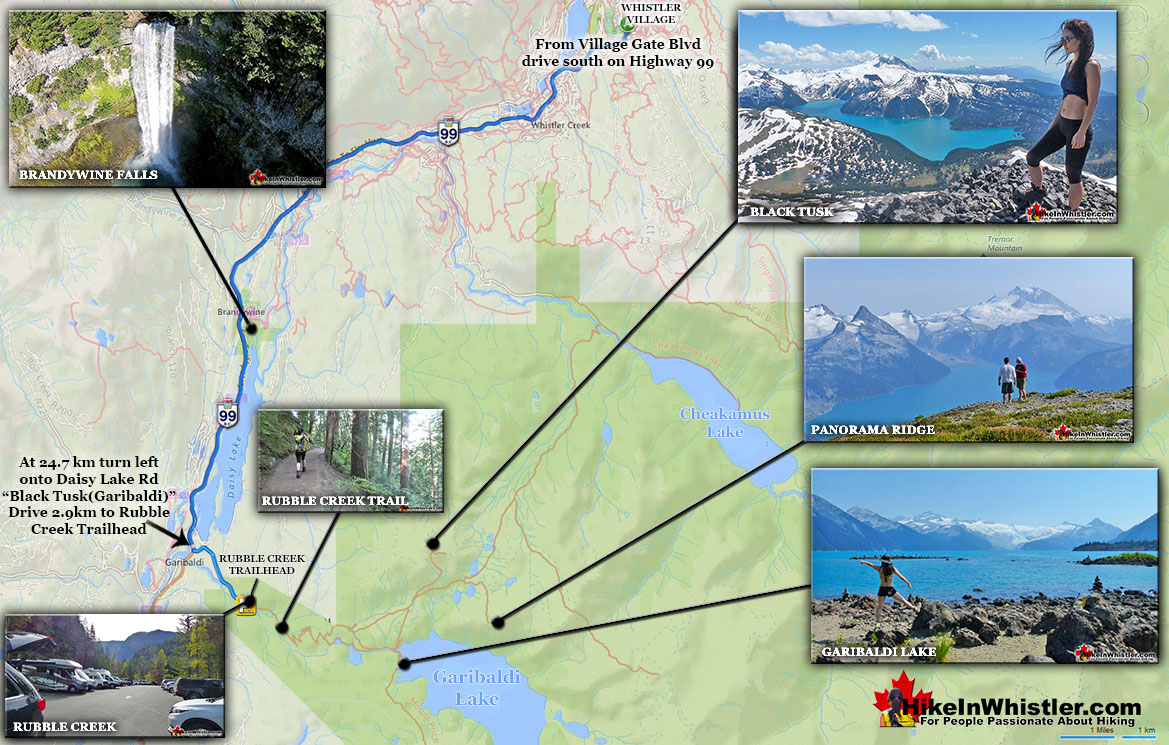 More Whistler & Garibaldi Park Hiking Maps!

Whistler & Garibaldi Park Glossary A to Z

The Best Whistler & Garibaldi Park Hiking Trails!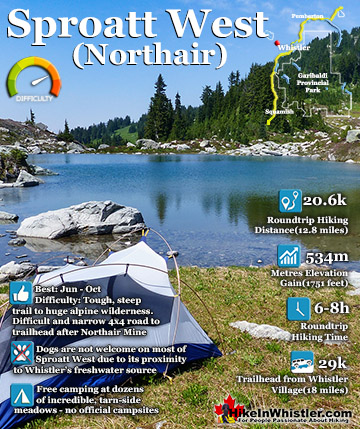 Mount Sproatt, or as it is known locally as just Sproatt, is one of the many towering mountains visible from Whistler Village. Above and beyond
Alta Lake
, directly across from
Whistler Mountain
 and ...
Read more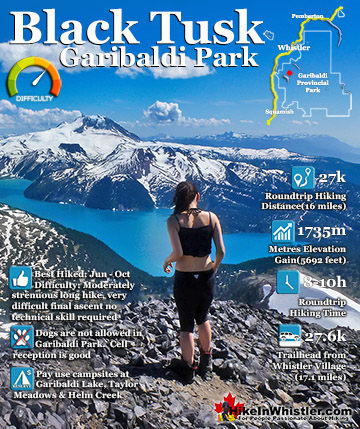 Black Tusk is the extraordinarily iconic and appropriately named mountain that can be seen from almost everywhere in Whistler.  The massive black spire of crumbling rock juts out of the earth in an incredibly ...
Read more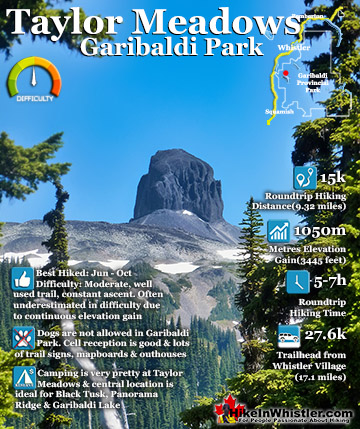 Read more