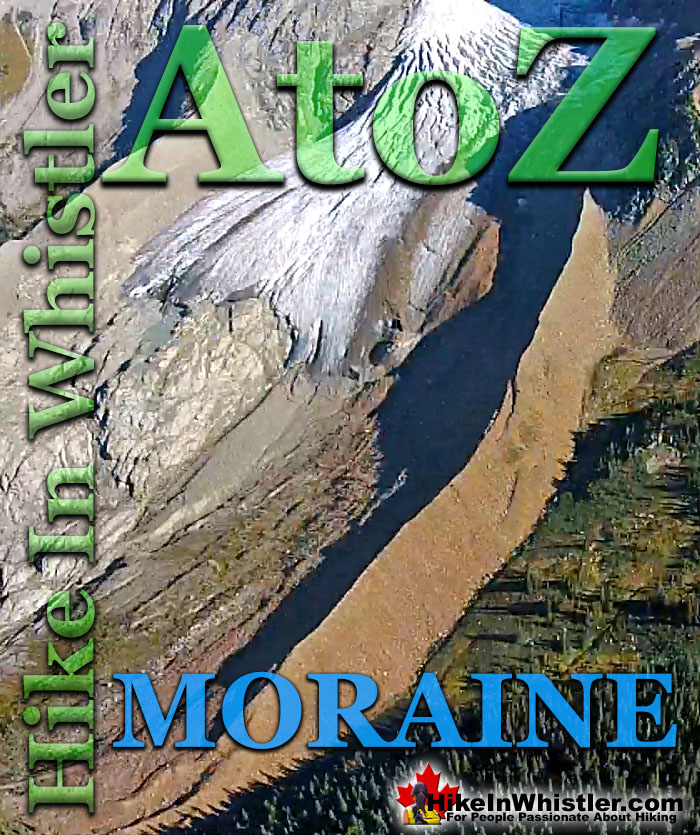 Moraines are glacially deposited ridges of debris that accumulate at the sides or terminus of a glacier.  Lateral moraines form at the sides of glaciers and terminal moraines at the terminus of a glacier.  Terminal moraines mark the maximum advance of a glacier.  Moraines are made up of glacial debris ranging in size from enormous boulders to fine glacial flour.  Boulders and rocks in moraines are generally rounded due to the churning and grinding within the glacier as it moved.
Whistler & Garibaldi Hiking

Alexander Falls  

Ancient Cedars  

Black Tusk  

Blackcomb Mountain  

Brandywine Falls  

Brandywine Meadows  

Brew Lake  

Callaghan Lake  

Cheakamus Lake  

Cheakamus River  

Cirque Lake 

Flank Trail 

Garibaldi Lake 

Garibaldi Park 

Helm Creek  

Jane Lakes 

Joffre Lakes  

Keyhole Hot Springs  

Logger's Lake  

Madeley Lake  

Meager Hot Springs 

Nairn Falls  

Newt Lake 

Panorama Ridge 

Parkhurst Ghost Town 

Rainbow Falls  

Rainbow Lake 

Ring Lake  

Russet Lake  

Sea to Sky Trail 

Skookumchuck Hot Springs  

Sloquet Hot Springs 

Sproatt East 

Sproatt West  

Taylor Meadows  

Train Wreck  

Wedgemount Lake  

Whistler Mountain

January 

February 

March 

April 

May 

June 

July 

August 

September 

October 

November 

December
One of the most striking lateral moraines in Whistler to see is located in the valley down from Russet Lake in Garibaldi Provincial Park.  Russet Lake is located at the base of The Fissile, which in turn is part of Overlord Mountain.  Overlord Glacier flows down from Overlord Mountain into the valley that separates Whistler Mountain and Blackcomb Mountain and leads to Whistler Village.  Just a short hike from Russet Lake takes you down to the lateral moraine of Overlord Glacier.  You can hike to Russet Lake via the Singing Pass trail which begins next to the bus stop just up the stairs from the Dubh Linn Gate Pub in Whistler Village.  It is quite a long and tedious 15 kilometre hike, but you can also hike there via the Musical Bumps trail from up on Whistler Mountain.  You can start hiking right from Roundhouse Lodge or higher up via the summit of Whistler Mountain at top of the Peak Chair.  The hiking distance from either of these starting points is not a lot shorter than the Singing Pass trail, but you get to avoid hiking uphill the entire hike.  Looking down the valley from Russet Lake you can see both lateral moraines on either side of Overlord Glacier.
Overlord Glacier Lateral Moraine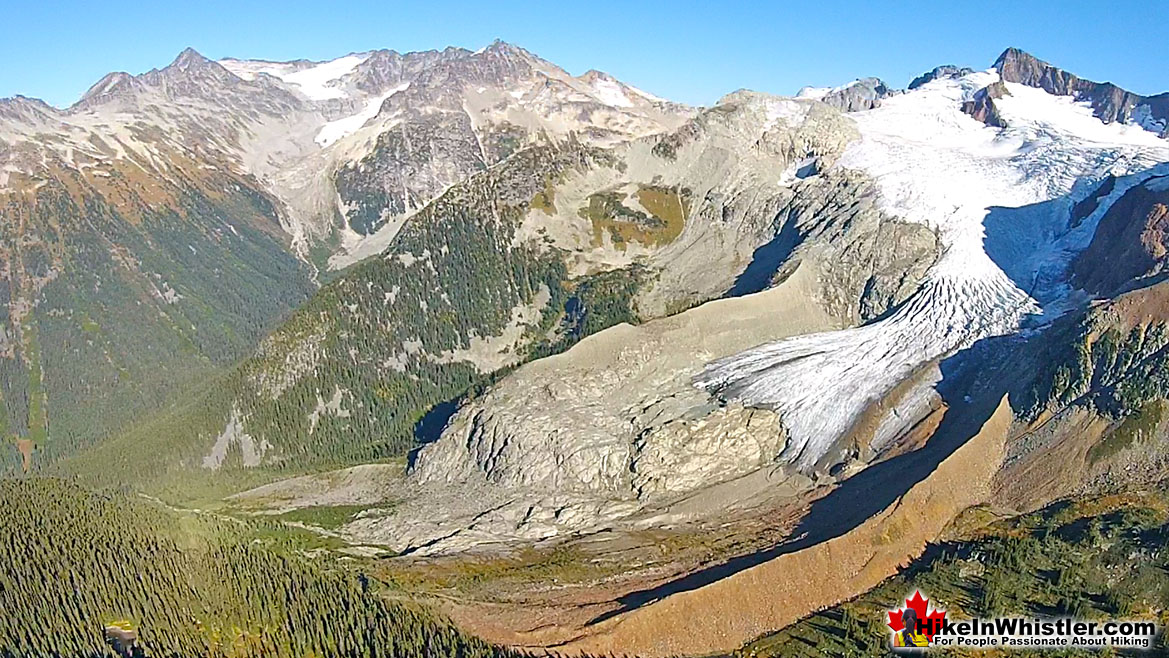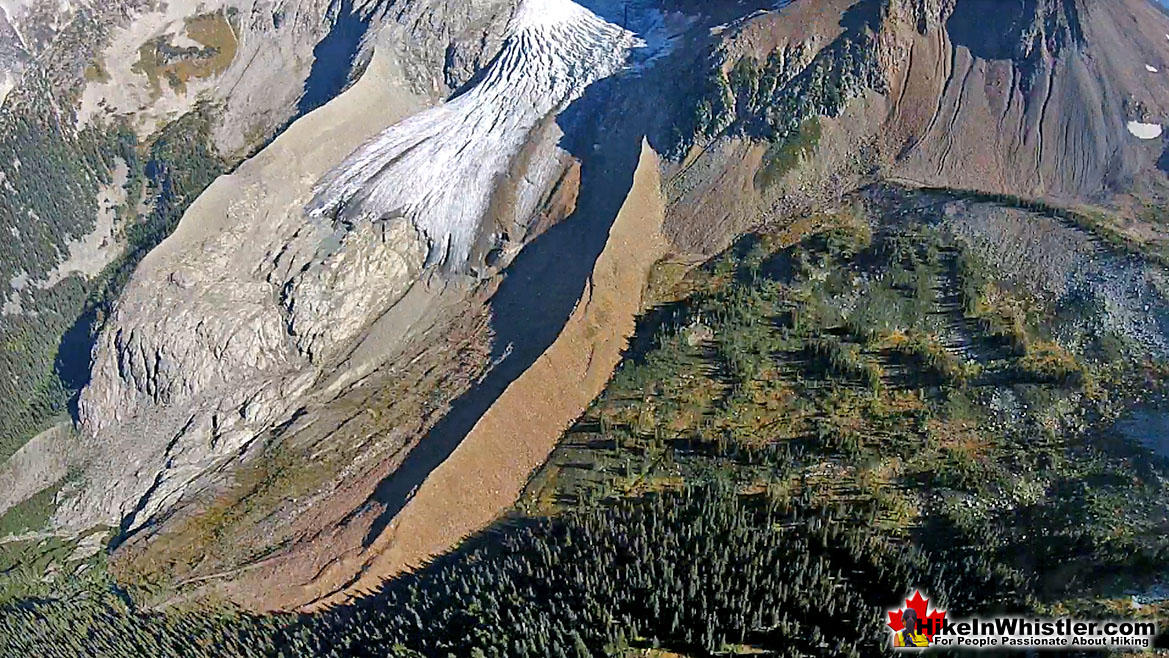 Overlord Mountain, The Fissile and Russet Lake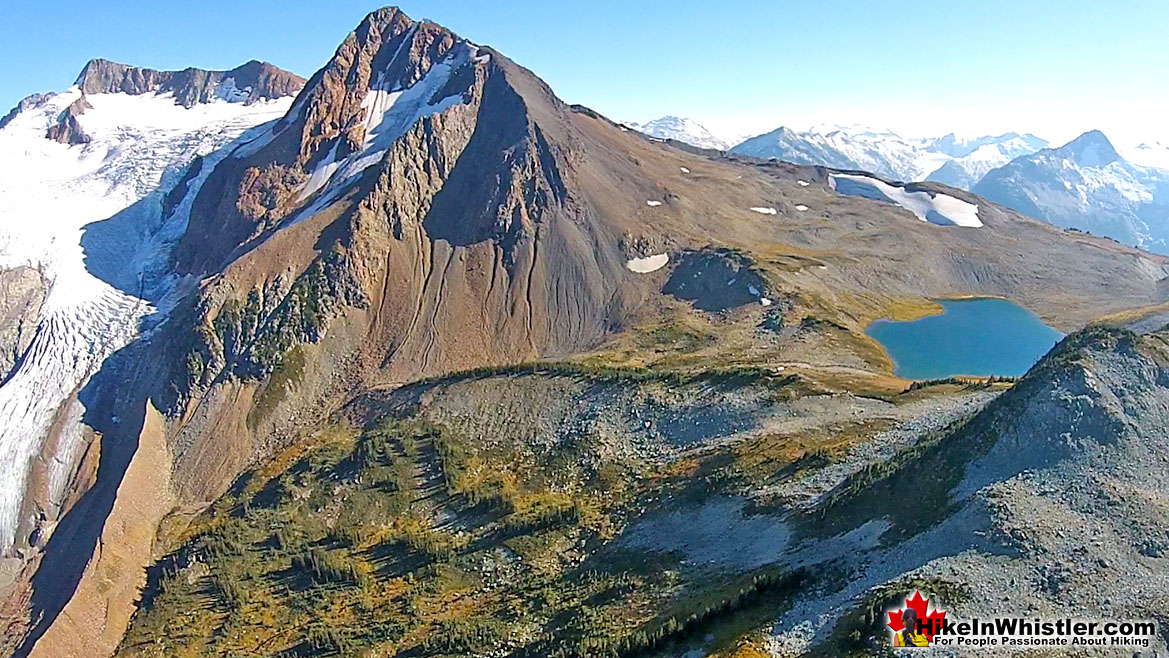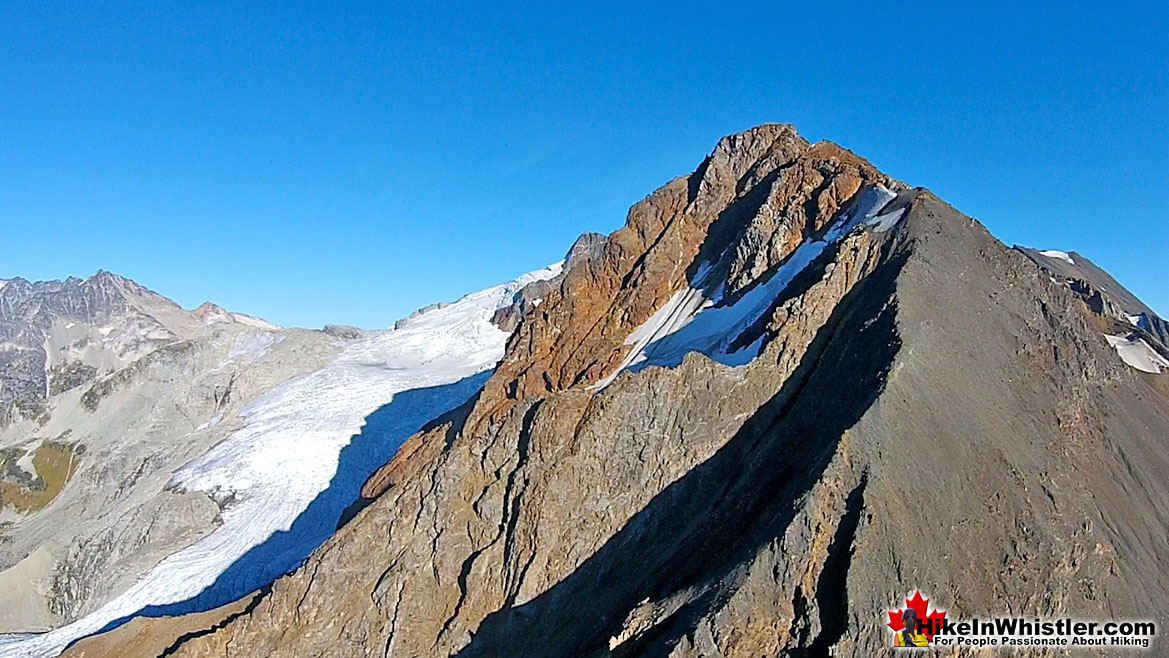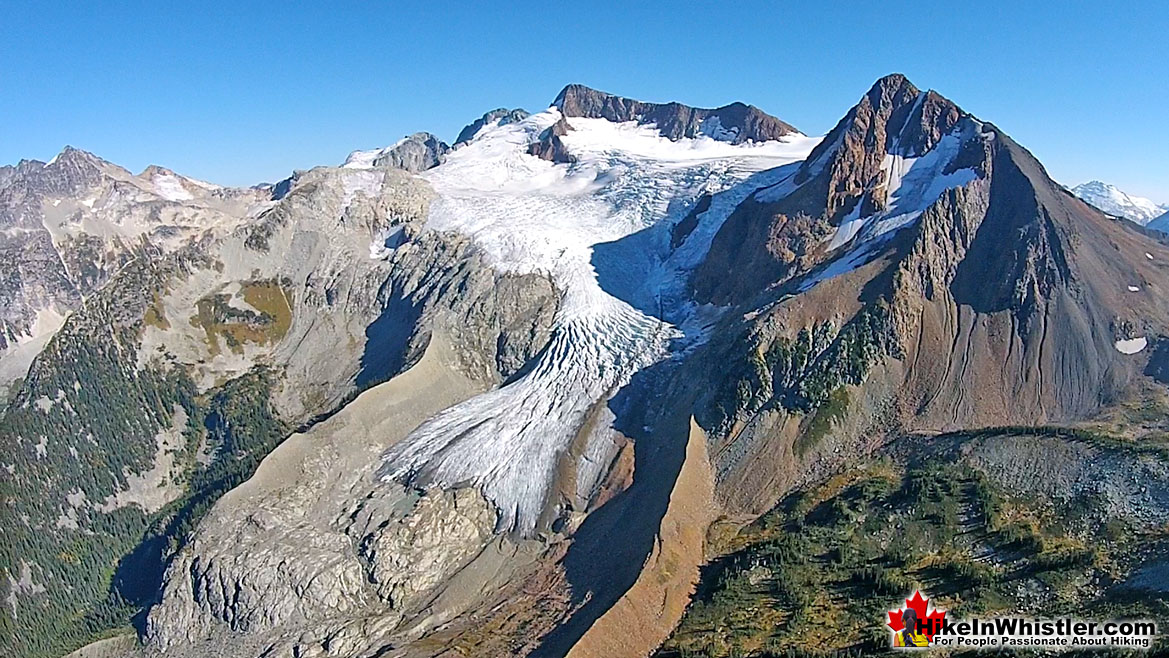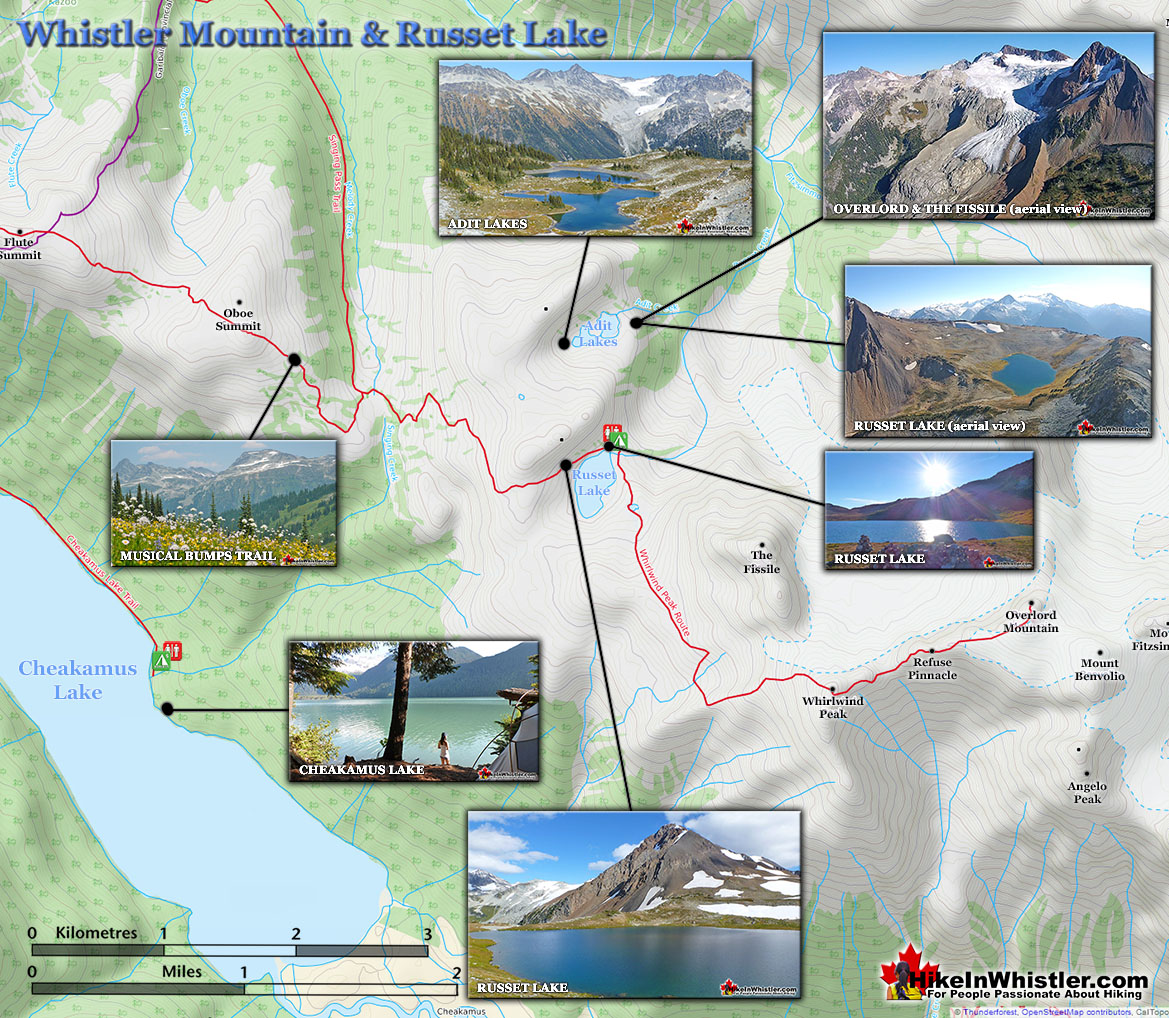 More Whistler & Garibaldi Park Hiking A to Z!

The Best Whistler & Garibaldi Park Hiking Trails!
Whistler & Garibaldi Park Best Hiking by Month!

Explore BC Hiking Destinations!