Rice Lake is a relaxing walk around a cute lake in Lynn Valley.  It is a family friendly hike although dogs are not welcome.  Roundtrip from your car the trail around the lake is just 3 kilometres and should take about an hour. Rice Lake is known for the wide variety of wildlife on display as well as the good fishing for rainbow trout.
Accessible year-round

Fun, family friendly trail

Nice variety of wildlife

Fishing is popular for rainbow trout

Some impressively big trees

The fishing pier has seats with a view!

Very stroller friendly trail

Due to wildlife not dog friendly

More of a walk than a hike


Nice, but not overly beautiful
Vancouver Hiking Trails

Black Mountain

Brunswick Mountain

Burnaby Lake

Burnaby Mountain

Coliseum Mountain

Crown Mountain

Cypress Falls

Deeks Peak

Deep Cove

Deer Lake

Dog Mountain

Goat Mountain

Goldie Lake

Grouse

Hollyburn Mountain

Kitsilano Beaches

Lighthouse Park

Lynn Canyon

Lynn Peak

Mt Elsay

Mt Fromme

Mt Hanover

Mt Harvey

Mt Seymour

Mt Strachan

Mystery Lake

Pacific Spirit

Rice Lake

St Mark's

Stanley Park

The Lions

Unnecessary
Squamish Hiking Trails

Alice Lake 

Black Tusk 

Brandywine Falls 

Brew Lake 

Cirque Lake 

Elfin Lakes 

Garibaldi Lake 

High Falls 

Levette Lake 

Panorama Ridge 

Ring Lake 

Sea2Sky 

Shannon Falls 

The Chief 

Taylor Meadows 

The Lions 

Upper Shannon
Rice Lake is near the trailhead to Lynn Headwaters Park and there is a 1 kilometre connecting trail from there to the Rice Lake trail.  There is also the more convenient parking lot at the Rice Lake trailhead at the end of Lillooet Road.
There are several picnic areas and viewing areas with seats around the lake as there is quite a variety of wildlife in the area as well as some impressive Douglas Firs and Western Red Cedars. Fishing is also fairly popular at Rice Lake as it is stocked frequently with catchable sized rainbow trout.  There is a large fishing dock perfectly located for fishing.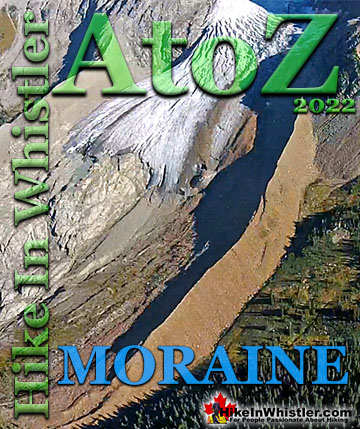 Moraines are glacially deposited ridges of debris that accumulate at the sides or terminus of a glacier.  Lateral moraines form at the sides of glaciers ...
Read more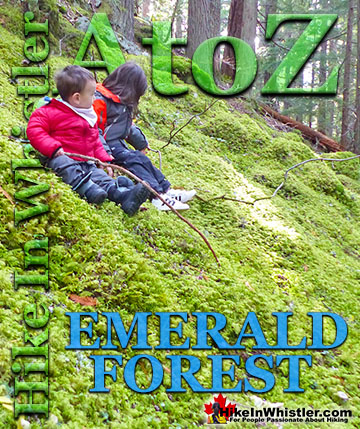 Emerald Forest is a cute little forest that is well hidden between Whistler Cay and Alpine.  From Whistler Village, if you go down to the end of Lorimer ...
Read more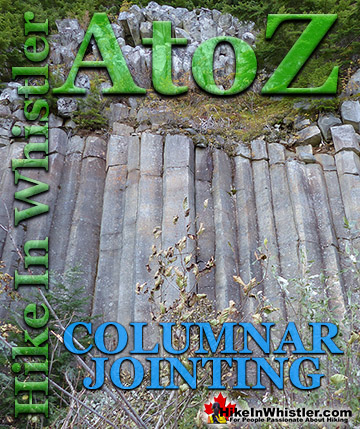 Columnar Jointing: bizarre looking columns of oddly angular rock formations that can be found in many places around Whistler and worldwide.  Generally ...
Read more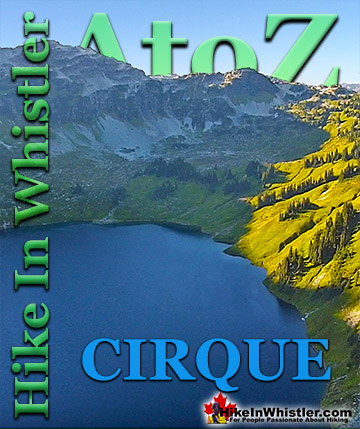 Cirque: a glacier-carved bowl or amphitheater in the mountains.  To form, the glacier must be a combination of size, a certain slope and more unexpectedly, a ...
Read more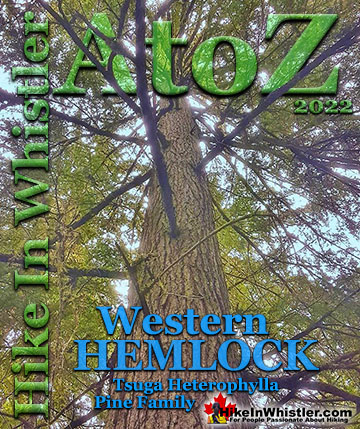 Western hemlock (tsuga heterophylla) is a large evergreen coniferous tree that is native to the west coast of North America. Unlike many other trees in ...
Read more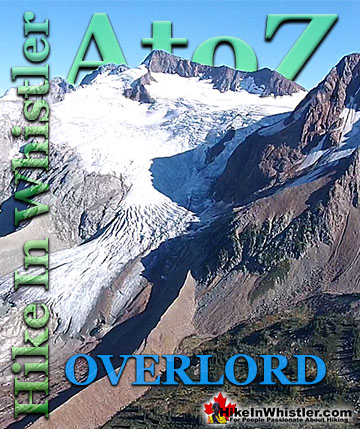 Overlord Mountain is the highest peak in the
Fitzsimmons Range
.  Overlord is surrounded by several mountains that collectively are named the Overlord ...
Read more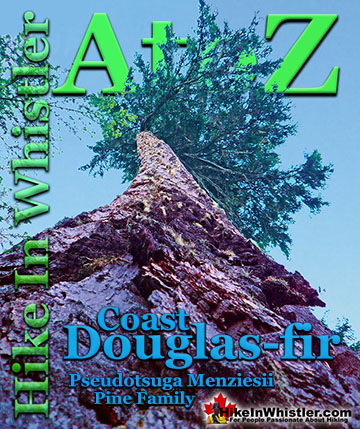 Coast Douglas-fir trees are medium to extremely large trees that you will encounter in Whistler and
Garibaldi Park
. They are the second tallest conifer ...
Read more
Whistler & Garibaldi Hiking

Alexander Falls  

Ancient Cedars  

Black Tusk  

Blackcomb Mountain  

Brandywine Falls  

Brandywine Meadows  

Brew Lake  

Callaghan Lake  

Cheakamus Lake  

Cheakamus River  

Cirque Lake 

Flank Trail 

Garibaldi Lake 

Garibaldi Park 

Helm Creek  

Jane Lakes 

Joffre Lakes  

Keyhole Hot Springs  

Logger's Lake  

Madeley Lake  

Meager Hot Springs 

Nairn Falls  

Newt Lake 

Panorama Ridge 

Parkhurst Ghost Town 

Rainbow Falls  

Rainbow Lake 

Ring Lake  

Russet Lake  

Sea to Sky Trail 

Skookumchuck Hot Springs  

Sloquet Hot Springs 

Sproatt East 

Sproatt West  

Taylor Meadows  

Train Wreck  

Wedgemount Lake  

Whistler Mountain

January 

February 

March 

April 

May 

June 

July 

August 

September 

October 

November 

December