The Kitsilano beaches begin as soon as you cross the Burrard Bridge and enter the residential paradise of Kitsilano. Though only this first beach is named Kitsilano Beach, you can walk from one beach to the next via some short and scenic residential detours. So you can connect the beautiful Kitsilano Beach to Jericho Beach, then Locarno Beach then Spanish Bank Beach. 
Beautiful sunsets

Fun & local atmosphere

Located in beautiful Kitsilano

Beach, ocean & mountain views!

Seawall extends from Stanley Park

Huge, beautiful, saltwater pool

Lots to see & do along the beach

Wonderful in any weather

Great to visit year-round


No white sand beaches like Hawaii
Vancouver Hiking Trails

Black Mountain

Brunswick Mountain

Burnaby Lake

Burnaby Mountain

Coliseum Mountain

Crown Mountain

Cypress Falls

Deeks Peak

Deep Cove

Deer Lake

Dog Mountain

Goat Mountain

Goldie Lake

Grouse

Hollyburn Mountain

Kitsilano Beaches

Lighthouse Park

Lynn Canyon

Lynn Peak

Mt Elsay

Mt Fromme

Mt Hanover

Mt Harvey

Mt Seymour

Mt Strachan

Mystery Lake

Pacific Spirit

Rice Lake

St Mark's

Stanley Park

The Lions

Unnecessary
Squamish Hiking Trails

Alice Lake 

Black Tusk 

Brandywine Falls 

Brew Lake 

Cirque Lake 

Elfin Lakes 

Garibaldi Lake 

High Falls 

Levette Lake 

Panorama Ridge 

Ring Lake 

Sea2Sky 

Shannon Falls 

The Chief 

Taylor Meadows 

The Lions 

Upper Shannon
Walking them all will add up to about 8 kilometres (one way) of wonderfully varied beaches, parks, marinas, the enormous Kits Pool and endless vantage points to English Bay and Burrard Inlet. This is not a hiking route but rather a fantastic beach walk anytime of the year. 
With the changing weather and seasons change the wonderful feel you get walking around Vancouver.  There are plenty of places to park near all of the various parks and beaches as well as the large pay parking lot on Arbutus Street next to the beach. Kitsilano is a wonderful place to go for a coffee or dinner and there are endless restaurants just a few blocks from the beach.  You could easily spend a day in Kitsilano wandering the beaches, shopping and dining at the great selection of eateries.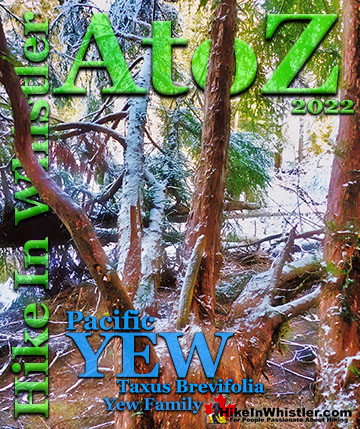 The Pacific yew or western yew is a coniferous tree that grows in Whistler and along the coast from Alaska to California. The Pacific yew's unique ...
Read more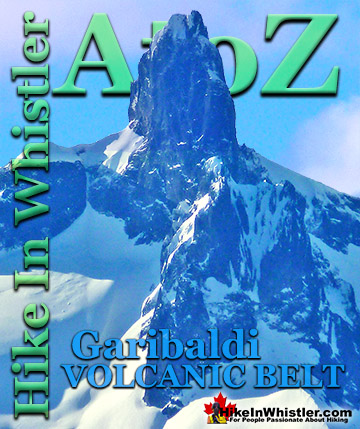 The Garibaldi Volcanic Belt is a line of mostly dormant stratovolcanoes and subglacial volcanoes largely centred around Whistler and extending through much ...
Read more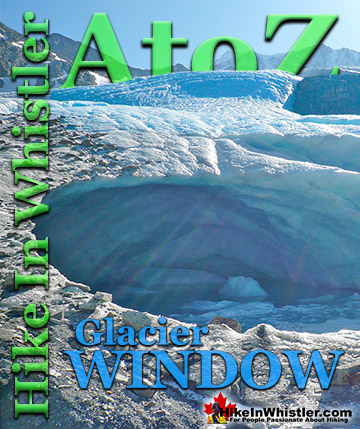 Glacier Window: the cave-like opening at the mouth of a glacier where meltwater runs out.  Glacier windows are often extraordinarily beautiful.  A blue glow ...
Read more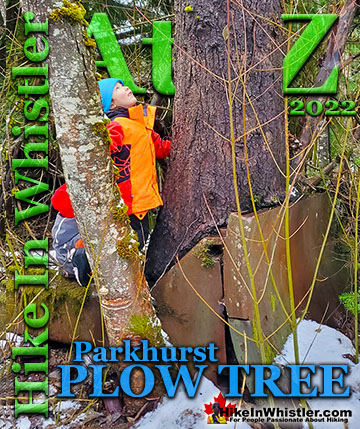 Hidden in the tangle of forest along 
Green Lake
where the old 
Parkhurst Sawmill
once operated, is the bizarre and beautiful Parkhurst Plow Tree.  A very ...
Read more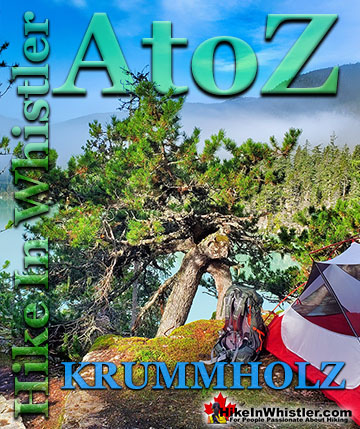 When you hike in the alpine in Whistler and
Garibaldi Provincial Park
, you will often encounter unbelievably hardy and sometimes mangled looking trees.  ...
Read more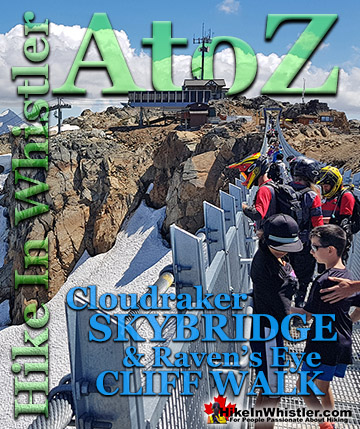 The Cloudraker Skybridge and the Raven's Eye Cliff Walk are new additions to the summit of
Whistler Mountain
.  The Cloudraker Skybridge stretches 130 ...
Read more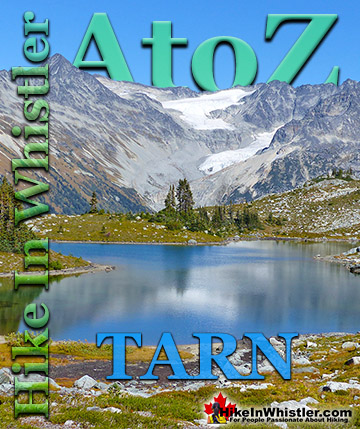 Tarn: a small alpine lake.  The word tarn originates from the Norse word tjorn which translates to English as pond.  In the United Kingdom, tarn is widely ...
Read more
Whistler & Garibaldi Hiking

Alexander Falls  

Ancient Cedars  

Black Tusk  

Blackcomb Mountain  

Brandywine Falls  

Brandywine Meadows  

Brew Lake  

Callaghan Lake  

Cheakamus Lake  

Cheakamus River  

Cirque Lake 

Flank Trail 

Garibaldi Lake 

Garibaldi Park 

Helm Creek  

Jane Lakes 

Joffre Lakes  

Keyhole Hot Springs  

Logger's Lake  

Madeley Lake  

Meager Hot Springs 

Nairn Falls  

Newt Lake 

Panorama Ridge 

Parkhurst Ghost Town 

Rainbow Falls  

Rainbow Lake 

Ring Lake  

Russet Lake  

Sea to Sky Trail 

Skookumchuck Hot Springs  

Sloquet Hot Springs 

Sproatt East 

Sproatt West  

Taylor Meadows  

Train Wreck  

Wedgemount Lake  

Whistler Mountain

January 

February 

March 

April 

May 

June 

July 

August 

September 

October 

November 

December