Unnecessary Mountain gets its peculiar name from the fact it once was part of the route to reach The Lions whereas now the route avoids it.  This now, unnecessary mountain, no longer needs to be climbed to reach The Lions.  Unnecessary is part of the amazing Howe Sound Crest Trail in Cypress Provincial Park and is one of the many beautiful peaks to be climbed if desired on the 29 kilometre trail.
Very challenging & rewarding hike!

Short, but steep trail

Sensational views at the summit!

On the Howe Sound Crest Trail

Dogs & camping are welcome

Relatively quiet, yet beautiful hike

Accessible with snowshoes in the winter

Unmaintained trail from Lions Bay

Easy to lose the trail due to few signs

Too challenging for most hikers
Vancouver Hiking Trails

Black Mountain

Brunswick Mountain

Burnaby Lake

Burnaby Mountain

Coliseum Mountain

Crown Mountain

Cypress Falls

Deeks Peak

Deep Cove

Deer Lake

Dog Mountain

Goat Mountain

Goldie Lake

Grouse

Hollyburn Mountain

Kitsilano Beaches

Lighthouse Park

Lynn Canyon

Lynn Peak

Mt Elsay

Mt Fromme

Mt Hanover

Mt Harvey

Mt Seymour

Mt Strachan

Mystery Lake

Pacific Spirit

Rice Lake

St Mark's

Stanley Park

The Lions

Unnecessary
Whistler Hiking Trails

Alexander Falls 

Ancient Cedars 

Black Tusk 

Blackcomb 

Brandywine Falls 

Brandywine Meadows 

Brew Lake 

Callaghan Lake 

Cheakamus Lake 

Cheakamus River 

Cirque Lake 

Garibaldi Lake 

Helm Creek 

Joffre Lakes 

Keyhole 

Logger's 

Madeley 

Meager 

Nairn Falls 

Panorama Ridge 

Parkhurst 

Rainbow Falls 

Rainbow Lake 

Ring Lake 

Russet Lake 

Sea to Sky 

Skookumchuck 

Sloquet 

Sproatt 

Taylor Meadows 

Train Wreck 

Wedge 

Whistler
Among the hiker friendly mountains (from Cypress north) on the Howe Sound Crest Trail are: Mount Strachan, St Mark`s Summit, Unnecessary Mountain, The Lions, Mount Harvey, Mount Hanover, Brunswick Mountain and finally Deeks Peak.
As Unnecessary lays in the middle of the Howe Sound Crest Trail, it has its own trail from Lions Bay which makes it a manageable day-trip.  The trail is well marked but very steep and overgrown.  It is sometimes compared, as so many other North Shore trails often are, to the Grouse Grind.  Harder, better views and no people, is the usual description.  Unnecessary Mountain is comprised of three summits, all three are reachable without technical skill.  The summit furthest north is where the original trail to the Lions is located.  The Howe Sound Crest Trail now goes around the east side of Unnecessary Mountain.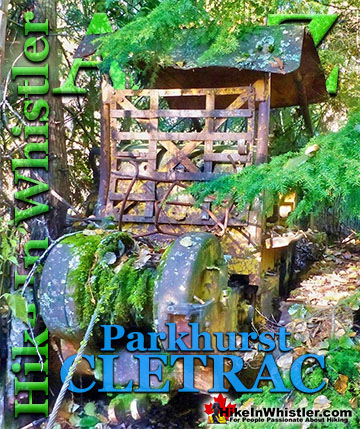 Read more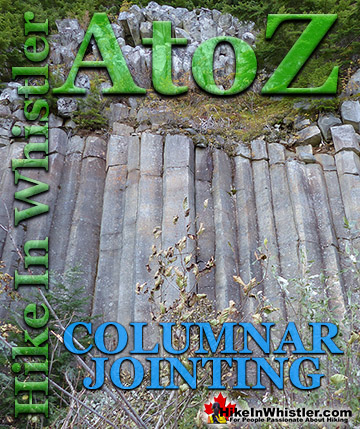 Columnar Jointing: bizarre looking columns of oddly angular rock formations that can be found in many places around Whistler and worldwide.  Generally ...
Read more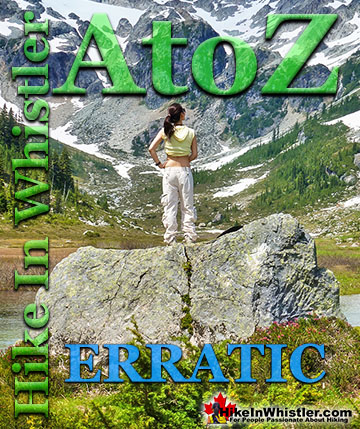 Erratic or Glacier Erratic is a piece of rock that has been carried by glacial ice, often hundreds of kilometres.  Characteristic of their massive size and ...
Read more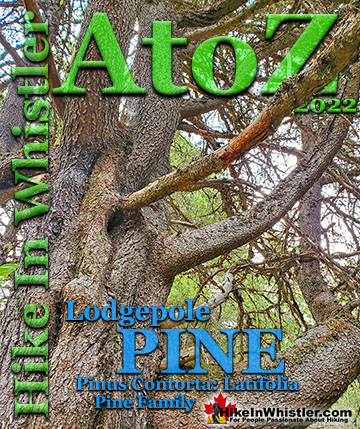 Along Whistler's Valley Trail near
Rainbow Park
you come across some impressively unusual trees. Unlike most other Whistler trees with straight trunks and ...
Read more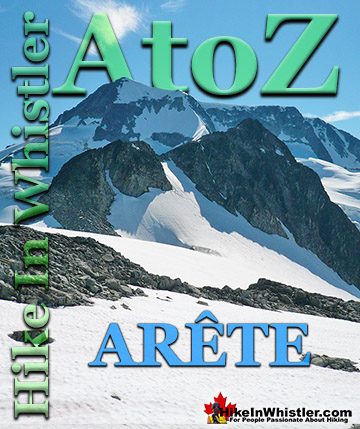 Arête: a thin ridge of rock formed by two glaciers parallel to each other. Sometimes formed from two cirques meeting. From the French for edge or ridge.  Around ...
Read more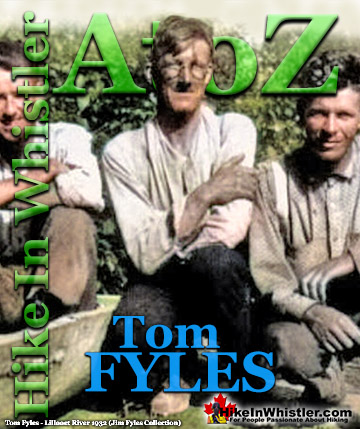 Tom Fyles (27 June 1887 - 27 March 1979) was an astoundingly skilled climber that figured prominently in the climbing community of Vancouver for more than two ...
Read more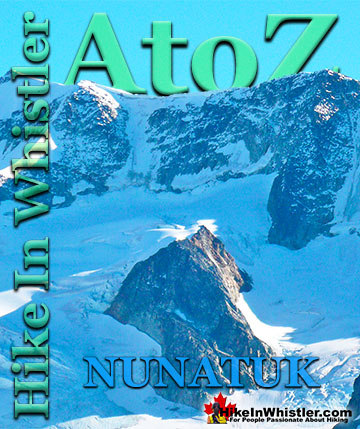 Nunatuk: a rock projection protruding through permanent ice or snow.  Their distinct appearance in an otherwise barren landscape often makes them ...
Read more
Whistler & Garibaldi Hiking

Alexander Falls  

Ancient Cedars  

Black Tusk  

Blackcomb Mountain  

Brandywine Falls  

Brandywine Meadows  

Brew Lake  

Callaghan Lake  

Cheakamus Lake  

Cheakamus River  

Cirque Lake 

Flank Trail 

Garibaldi Lake 

Garibaldi Park 

Helm Creek  

Jane Lakes 

Joffre Lakes  

Keyhole Hot Springs  

Logger's Lake  

Madeley Lake  

Meager Hot Springs 

Nairn Falls  

Newt Lake 

Panorama Ridge 

Parkhurst Ghost Town 

Rainbow Falls  

Rainbow Lake 

Ring Lake  

Russet Lake  

Sea to Sky Trail 

Skookumchuck Hot Springs  

Sloquet Hot Springs 

Sproatt East 

Sproatt West  

Taylor Meadows  

Train Wreck  

Wedgemount Lake  

Whistler Mountain

January 

February 

March 

April 

May 

June 

July 

August 

September 

October 

November 

December