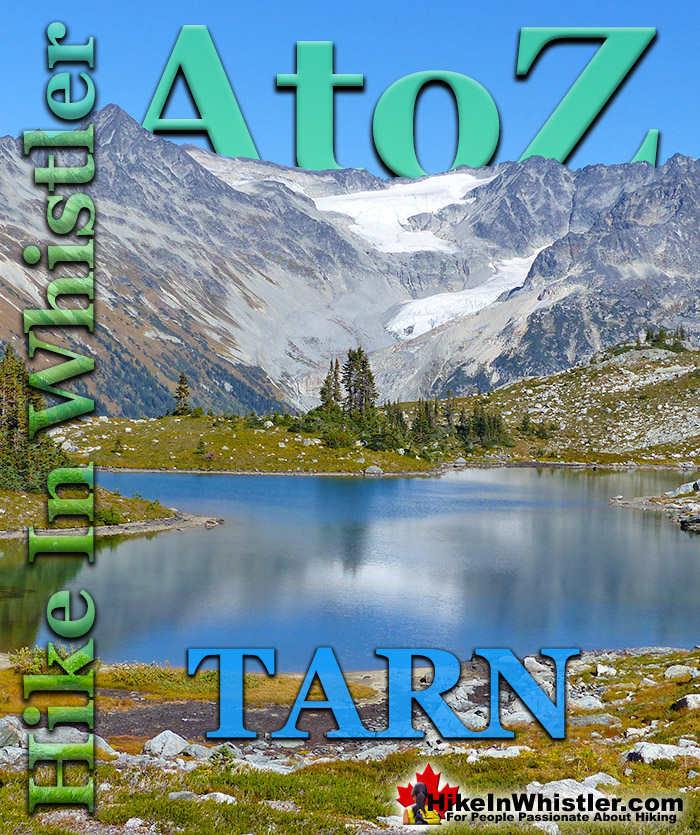 Tarn: a small alpine lake.  The word tarn originates from the Norse word tjorn which translates to English as pond.  In the United Kingdom, tarn is widely used to refer to any small lake or pond.  In British Columbia tarn is used specifically for small mountain lakes.  Around Whistler tarns number in the hundreds and many are so small and/or hidden as to remain unnamed.  Russet Lake in Garibaldi Provincial Park could be called a tarn, however its relatively large size dominates the area and the term lake seems more appropriate. 
Whistler & Garibaldi Hiking

Alexander Falls  

Ancient Cedars  

Black Tusk  

Blackcomb Mountain  

Brandywine Falls  

Brandywine Meadows  

Brew Lake  

Callaghan Lake  

Cheakamus Lake  

Cheakamus River  

Cirque Lake 

Flank Trail 

Garibaldi Lake 

Garibaldi Park 

Helm Creek  

Jane Lakes 

Joffre Lakes  

Keyhole Hot Springs  

Logger's Lake  

Madeley Lake  

Meager Hot Springs 

Nairn Falls  

Newt Lake 

Panorama Ridge 

Parkhurst Ghost Town 

Rainbow Falls  

Rainbow Lake 

Ring Lake  

Russet Lake  

Sea to Sky Trail 

Skookumchuck Hot Springs  

Sloquet Hot Springs 

Sproatt East 

Sproatt West  

Taylor Meadows  

Train Wreck  

Wedgemount Lake  

Whistler Mountain

January 

February 

March 

April 

May 

June 

July 

August 

September 

October 

November 

December
Near Russet Lake there are two beautifully characteristic tarns named Adit Lakes.  Both lakes are small, shallow and have irregular shapes.  The two lakes lay in quite a remarkable setting overlooking the valley separating the Fitzsimmons Range and the Spearhead Range.  The image below shows the view across to the Spearhead Range. Tremor Mountain and Mount Macbeth are the two prominent peaks.  The upper glacier flows from Tremor Mountain from the left and Quiver Peak and The Ripsaw from the right.  The lower glacier is Curtain Glacier which disappears behind Mount Macbeth.  Hundreds of tarns can be found in the mountains around Whistler and most are unnamed.  Mount Sproatt, across the valley from Whistler Mountain is home to several stunning tarns.  Owing to the broad and seemingly endless alpine terrain on Mount Sproatt, there are dozens of tarns.  Tarns are by definition quite small and comparatively warm to swim in, unlike the brutally cold Garibaldi Lake, Wedgemount Lake, Cheakamus Lake and Green Lake.  Though many hiking trails in Whistler and Garibaldi Park have become crowded in recent years, finding a beautiful tarn in the wilderness around Whistler is actually pretty easy.  Having a serene and secluded tarn on top of a mountain all to yourself is pretty amazing.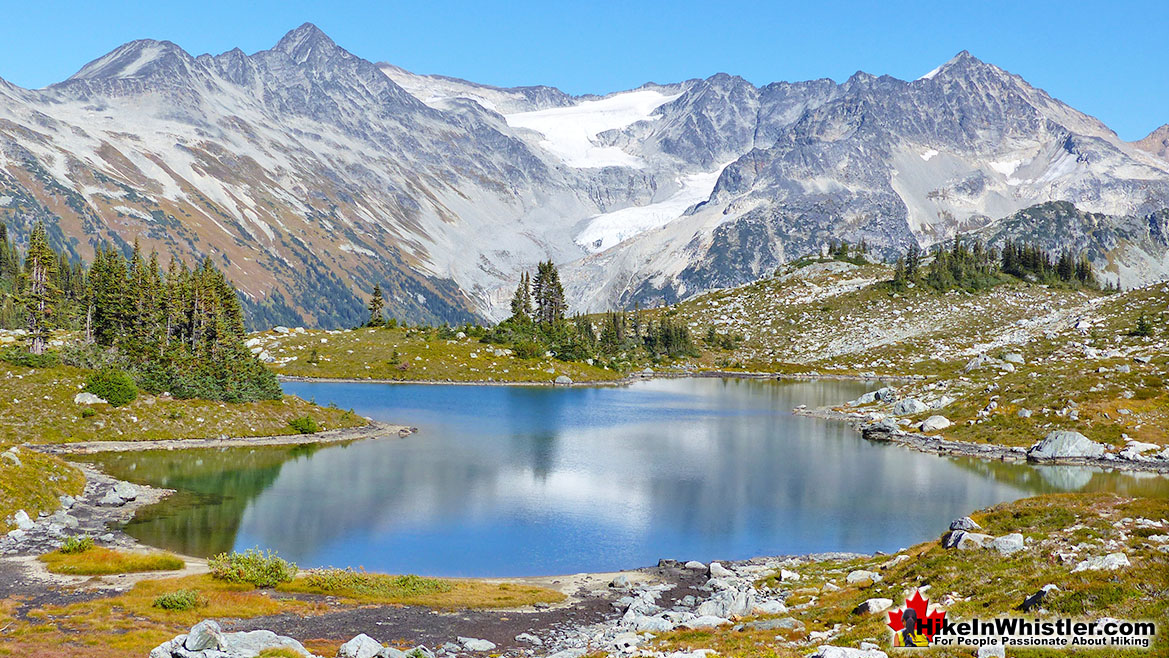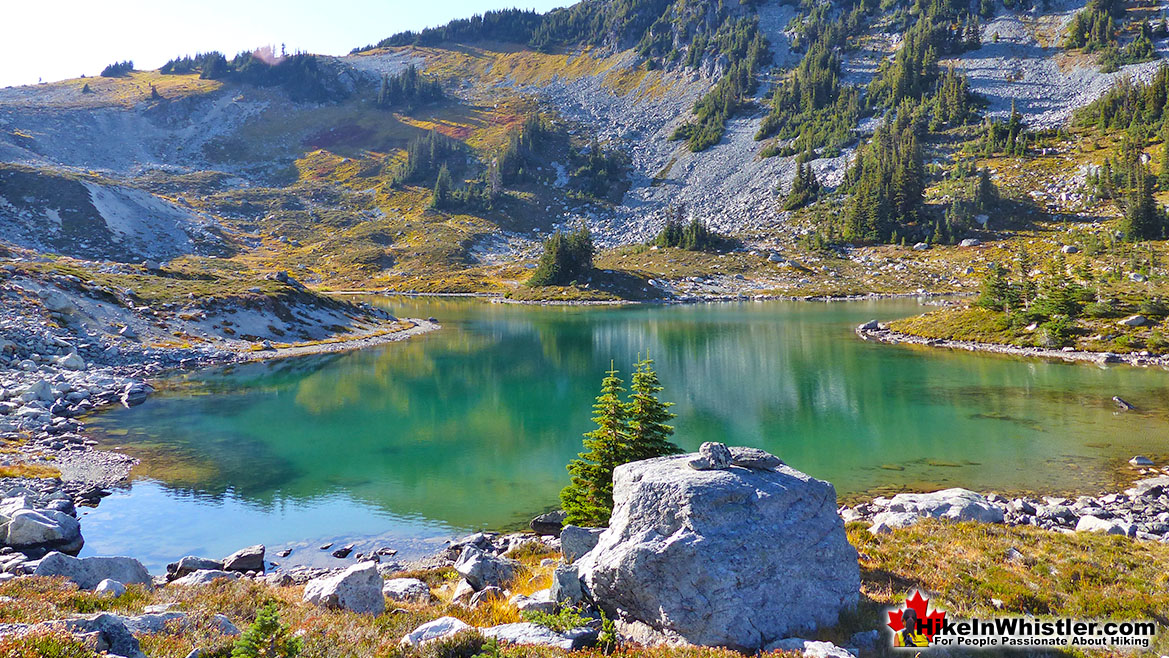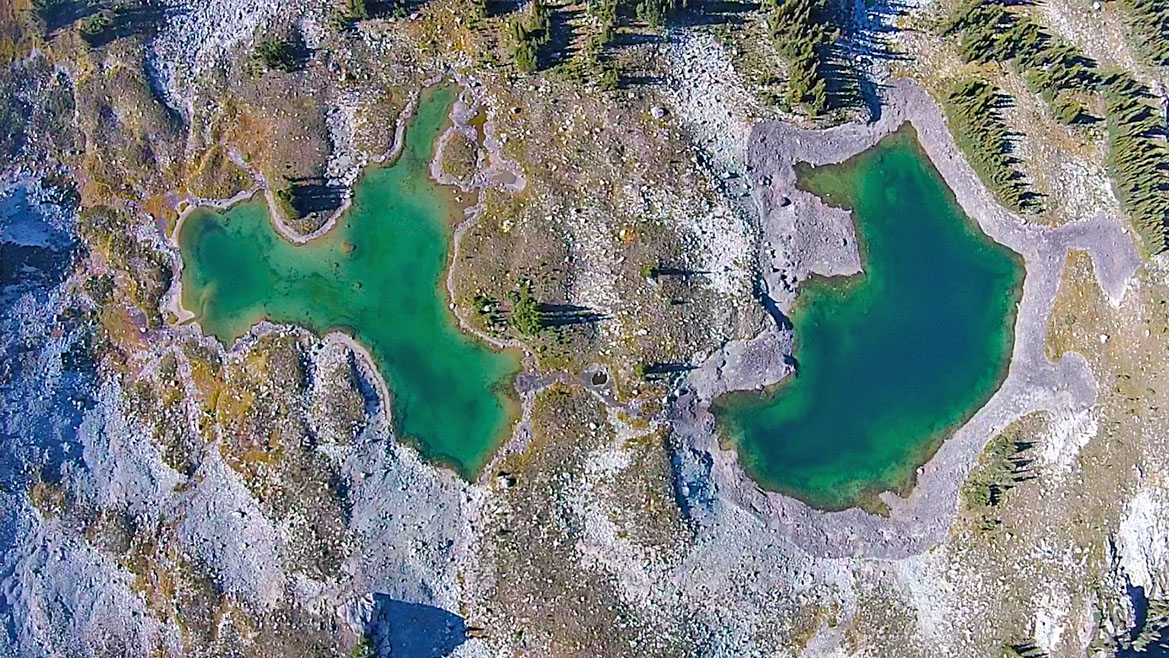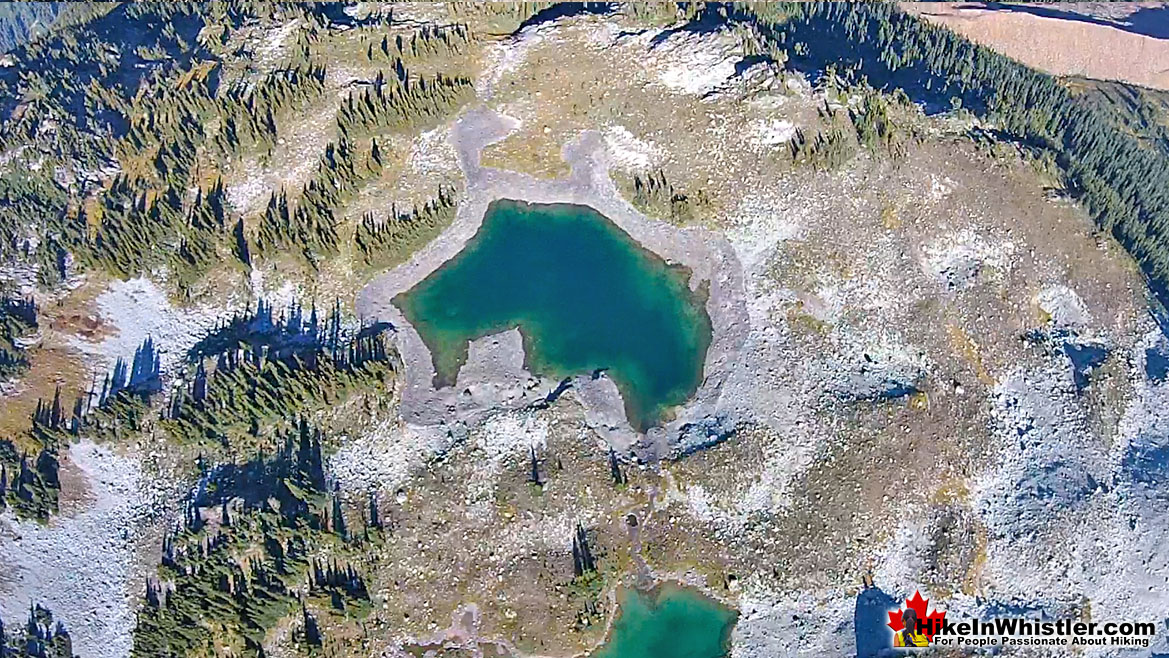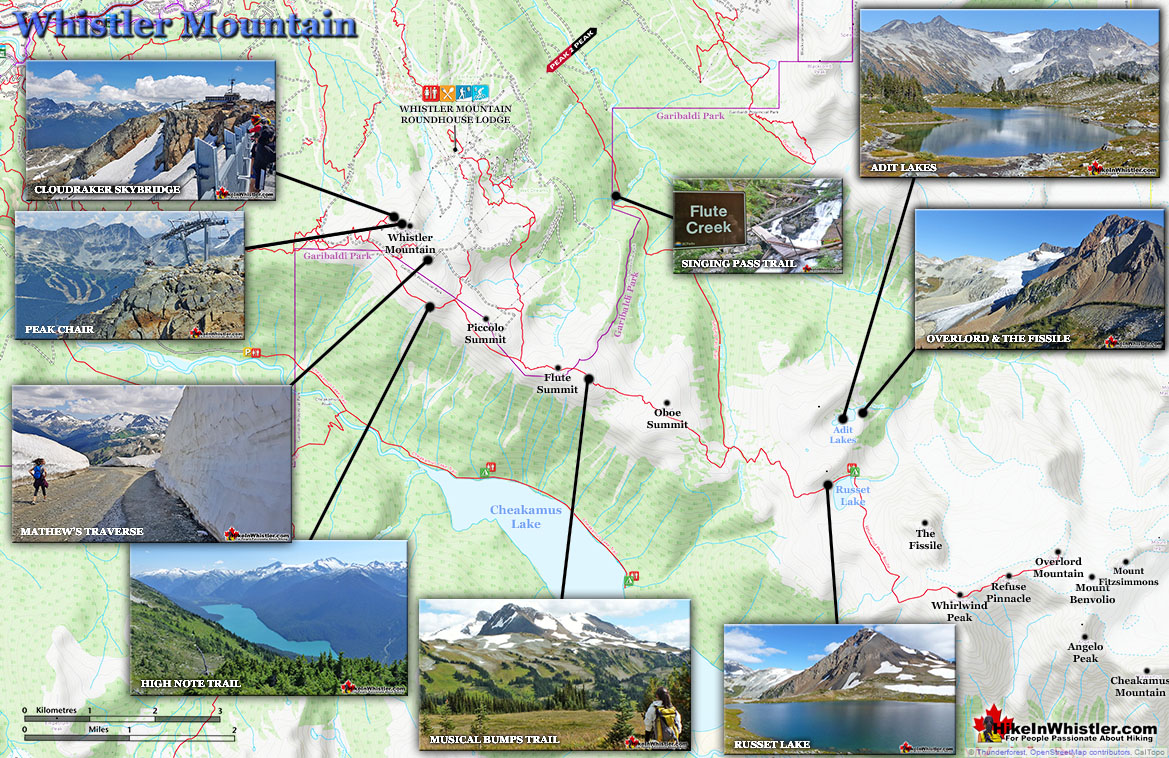 Finding a perfect paradise in the mountains around Whistler is not too difficult.  This serene little tarn is on Mount Sproatt and just one of many found in the vast wilderness up there.  The water temperature is far from cold due to the shallowness, only about 3 metres deep in the middle.  Mount Sproatt is criss-crossed with several hiking and biking trails, which makes it reasonably accessible.  It's vast area, however, makes it easy to find solitude and a perfect waterfront view for your tent.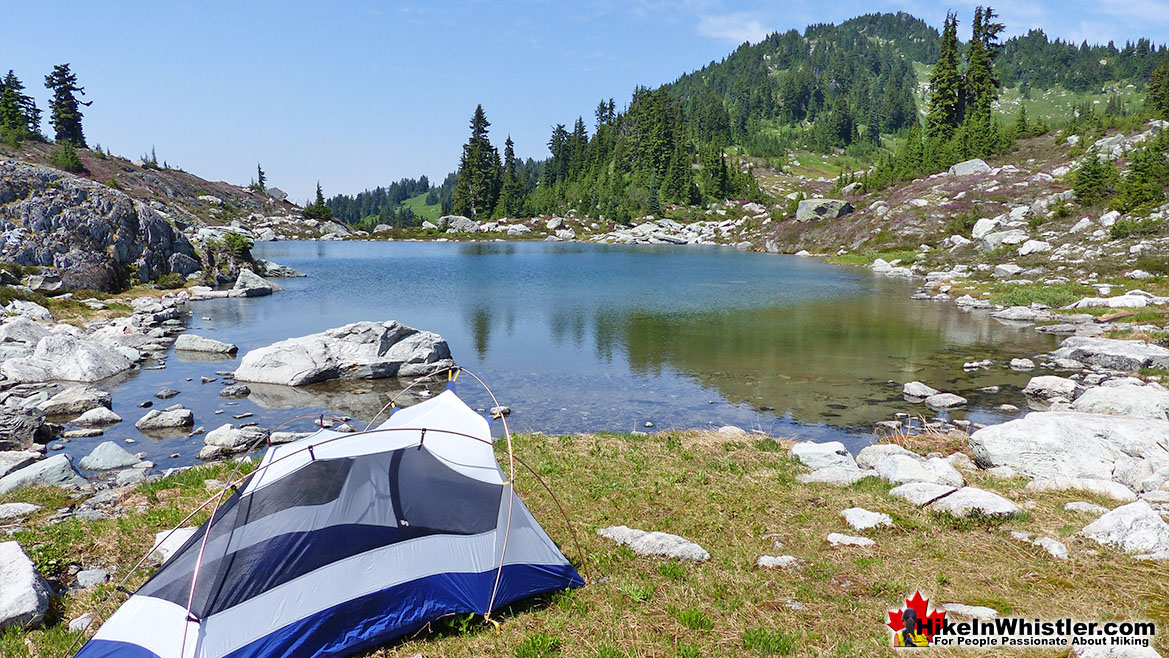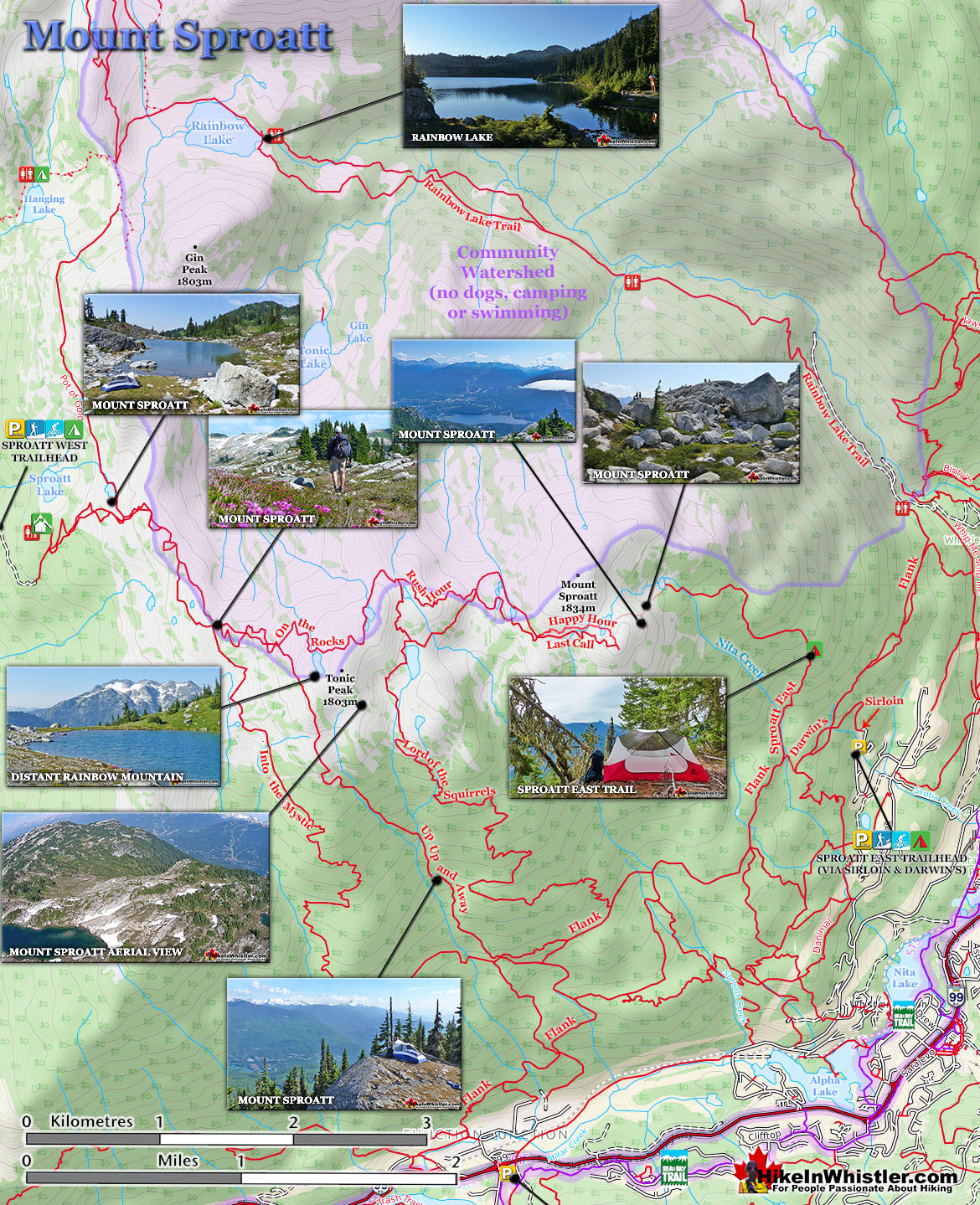 More Whistler & Garibaldi Park Hiking A to Z!

The Best Whistler & Garibaldi Park Hiking Trails!
Whistler & Garibaldi Park Best Hiking by Month!

Explore BC Hiking Destinations!