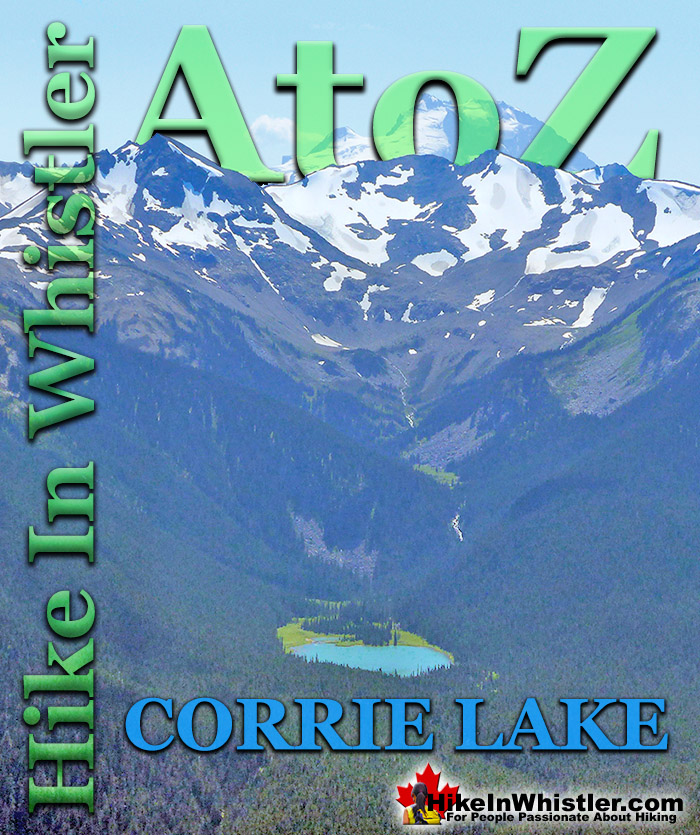 Corrie Lake is the surreal looking lake that can be seen across the valley from Whistler Mountain.  While hiking the High Note trail along Whistler Mountain it slowly comes into view, seemingly hanging in the forest on an otherwise steep sided, broad mountain.  The broad mountain that Corrie Lake sits within is called Corrie Ridge, which extend from Corrie Peak to Gentian Ridge.  The ridge is named Corrie Ridge because Corrie Peak is the highest peak along the ridge.
Whistler & Garibaldi Hiking

Alexander Falls  

Ancient Cedars  

Black Tusk  

Blackcomb Mountain  

Brandywine Falls  

Brandywine Meadows  

Brew Lake  

Callaghan Lake  

Cheakamus Lake  

Cheakamus River  

Cirque Lake 

Flank Trail 

Garibaldi Lake 

Garibaldi Park 

Helm Creek  

Jane Lakes 

Joffre Lakes  

Keyhole Hot Springs  

Logger's Lake  

Madeley Lake  

Meager Hot Springs 

Nairn Falls  

Newt Lake 

Panorama Ridge 

Parkhurst Ghost Town 

Rainbow Falls  

Rainbow Lake 

Ring Lake  

Russet Lake  

Sea to Sky Trail 

Skookumchuck Hot Springs  

Sloquet Hot Springs 

Sproatt East 

Sproatt West  

Taylor Meadows  

Train Wreck  

Wedgemount Lake  

Whistler Mountain

January 

February 

March 

April 

May 

June 

July 

August 

September 

October 

November 

December
Corrie Lake, Corrie Peak, Corrie Ridge, Corrie Glacier and Corrie Creek all derive their name from the observation in 1916 by provincial botanist John Davidson who compared the lake to the corries of Lochnagar and Braeriach in the Cairngorms of Scotland.  Corries are glacier carved lakes usually found on the north facing slopes of mountains in the northern hemisphere.  Corries in the western world are more commonly called cirques, though corrie is generally used in the United Kingdom.  A corrie or cirque results from a north-facing glacier repeatedly gouging out a hollow where a lake forms. Every year as more rock is gouged out, the deeper, thicker and heavier the glacier gets and therefore the gouging force progressively increases.  Interestingly, this process tends to confine itself to a somewhat standard size.  Generally corries/cirques settle into a circumference of just under one kilometre.  The back wall of the corrie/cirque gets steeper due to freeze-thaw weathering and plucking and the base becomes deeper due to erosion.  The glacier is heavier as it moves downhill causing it to move in a circular motion known as rotational slip as it moves out of the hollow it created.  The lake produced by this geologic process is circular in shape.  Cirque is derived by the French from the Latin word for circus, which translates to English as circle.  Corrie Lake has a somewhat circular shape and Cirque Lake in Callaghan Valley has an even more symmetrical shape to it.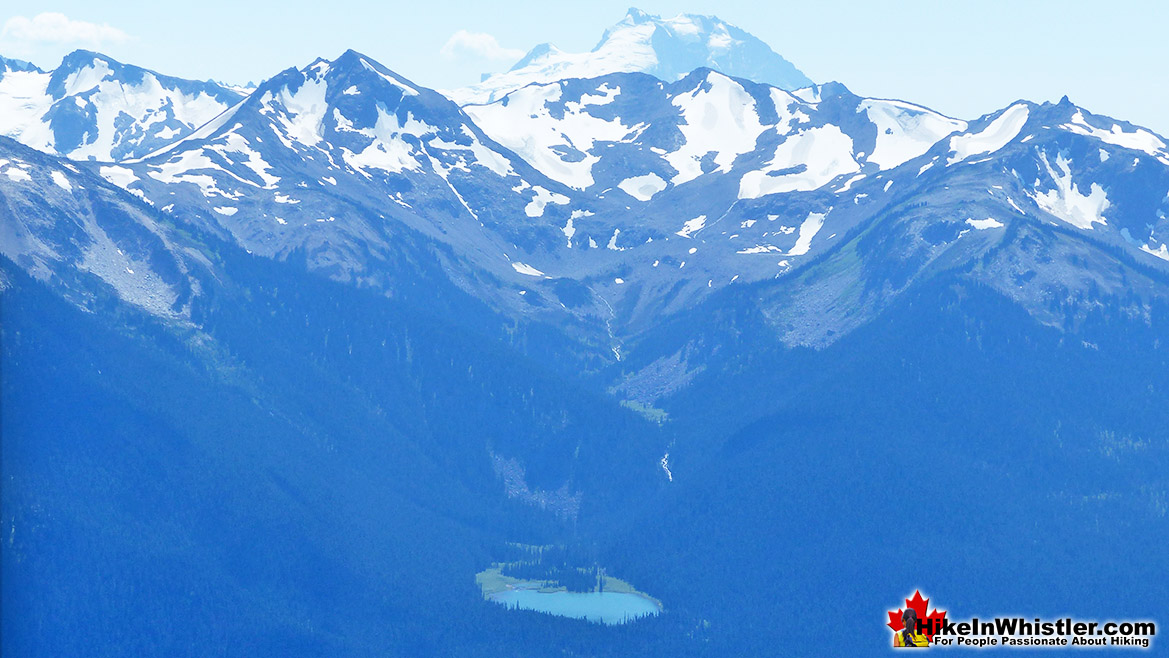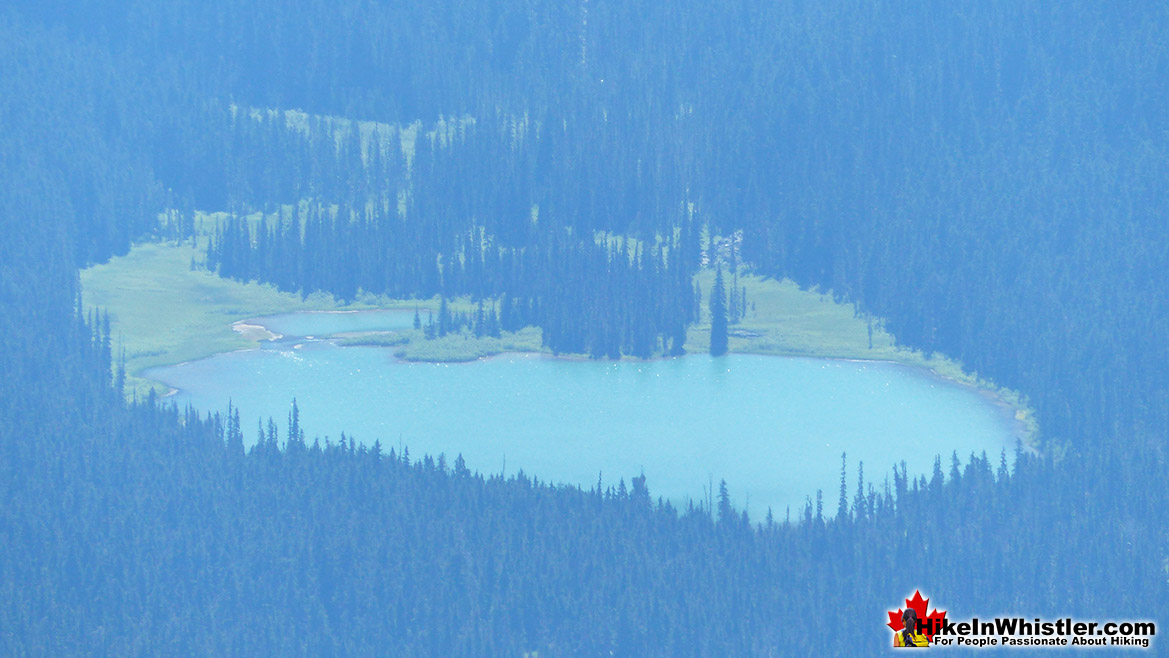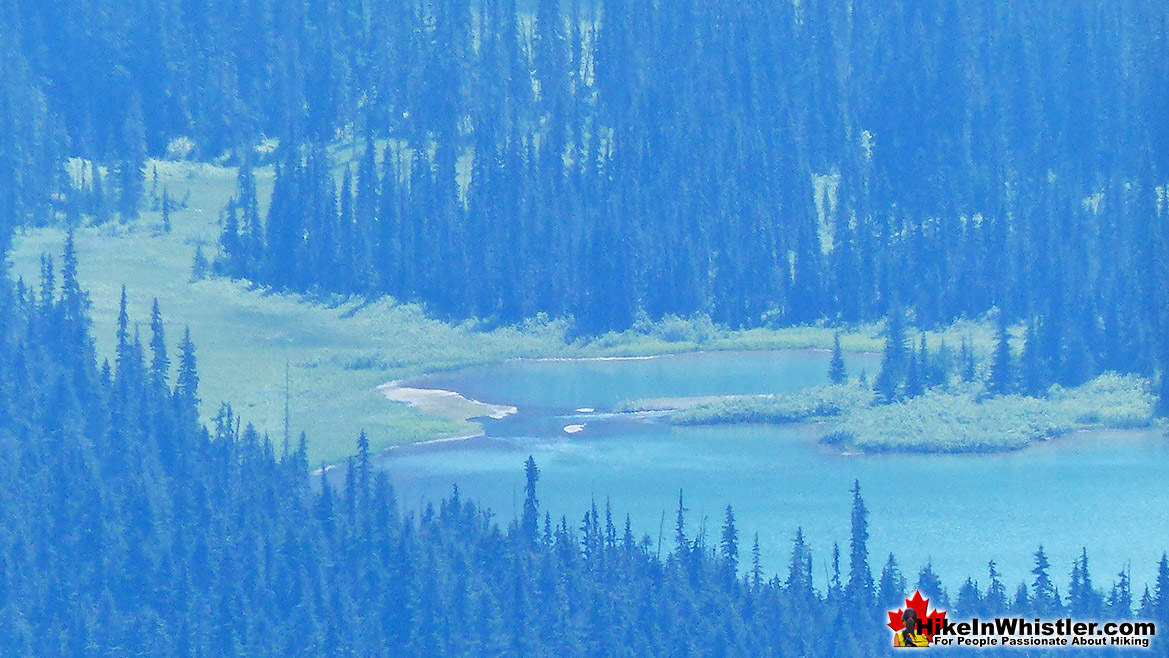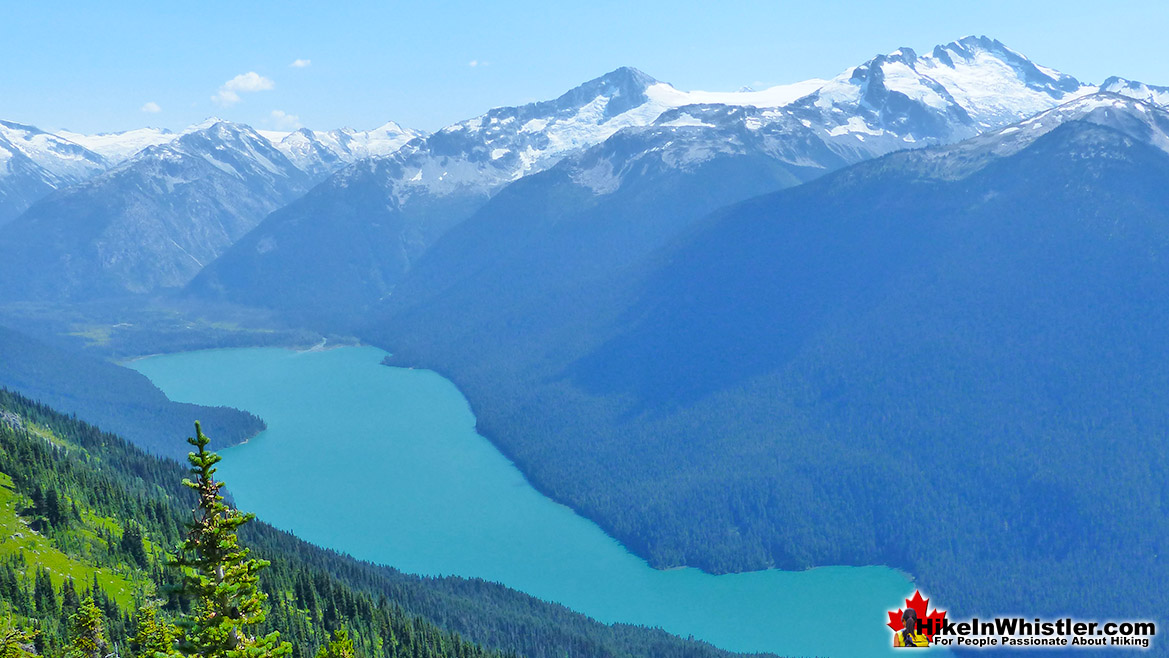 Cirque Lake is a wild and beautiful lake that hides high above and beyond Callaghan Lake in Callaghan Lake Provincial Park.  What makes Cirque Lake special among the other sensationally beautiful lakes in the Whistler area is both its location and geologically formed shape.  It sits high above Callaghan Lake, which itself is a gorgeous, mountain lake.  The remoteness of Callaghan Lake is a bit of a mirage due to the fact that you can drive right to it!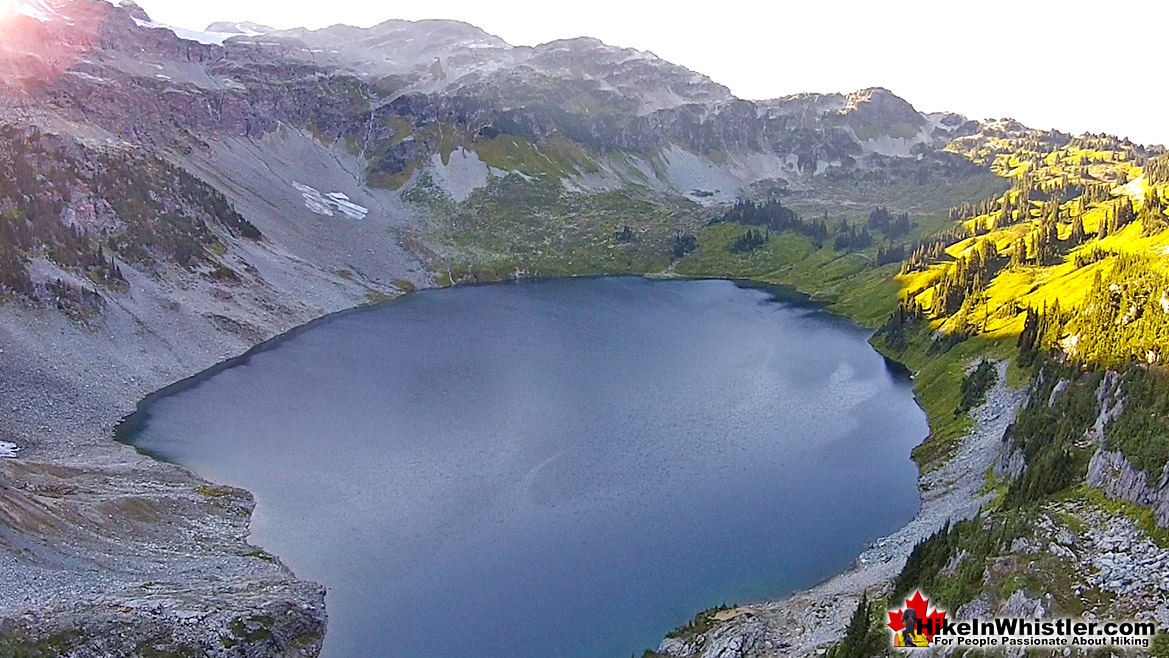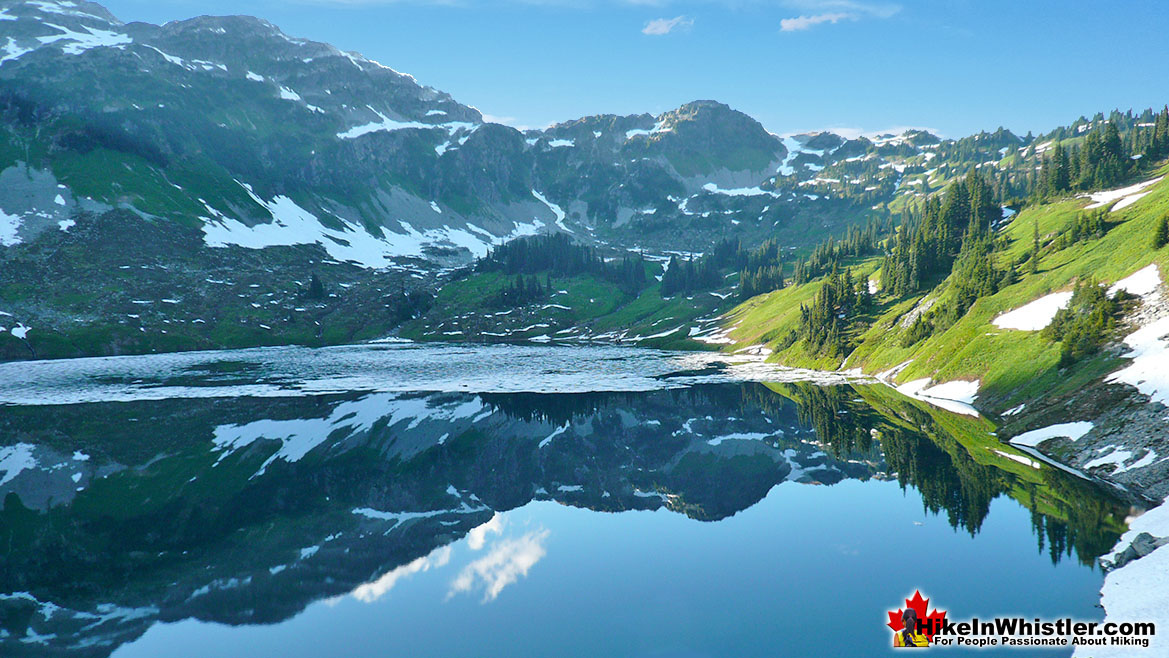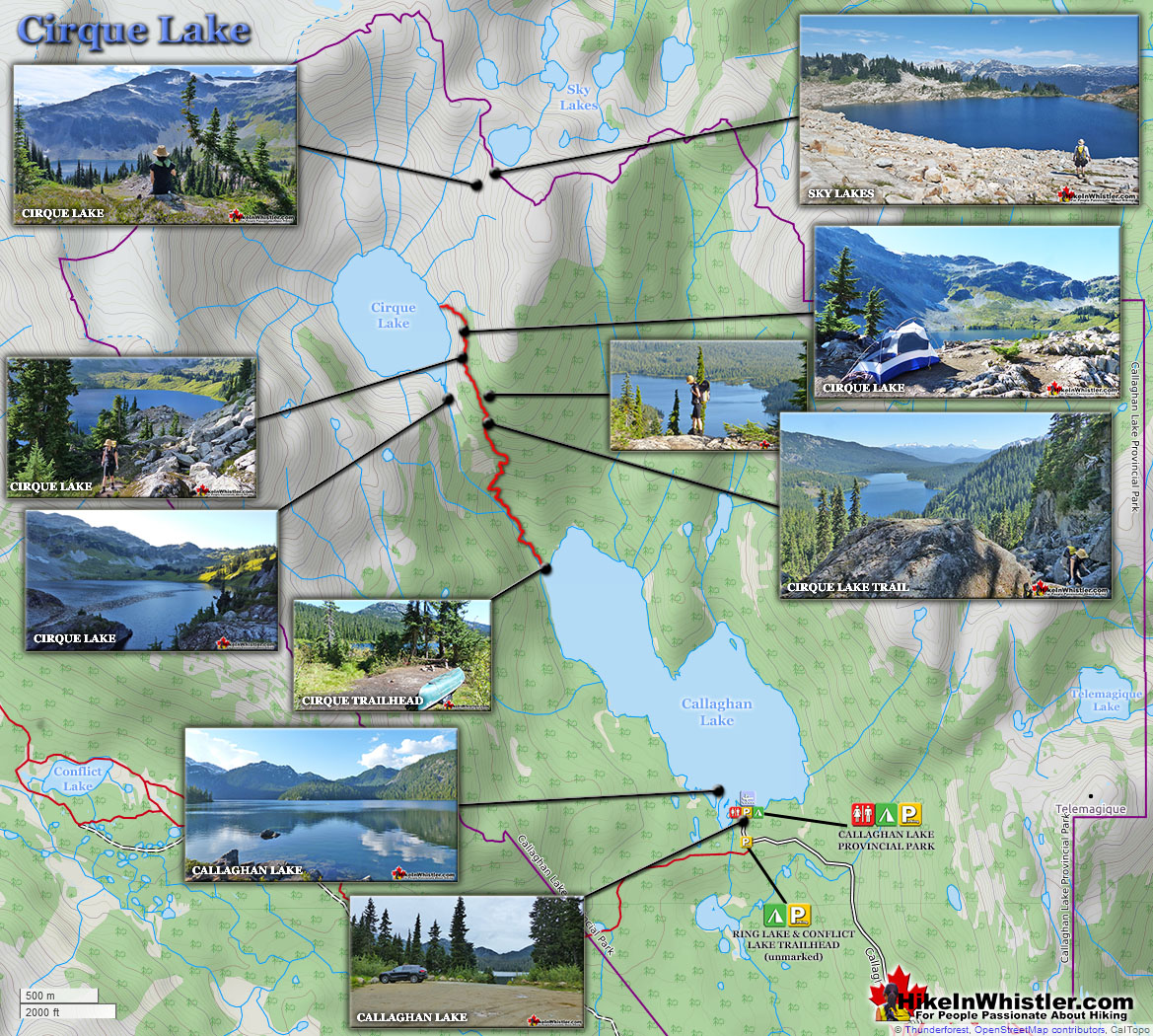 More Whistler & Garibaldi Park Hiking A to Z!

The Best Whistler & Garibaldi Park Hiking Trails!
Whistler & Garibaldi Park Best Hiking by Month!

Explore BC Hiking Destinations!