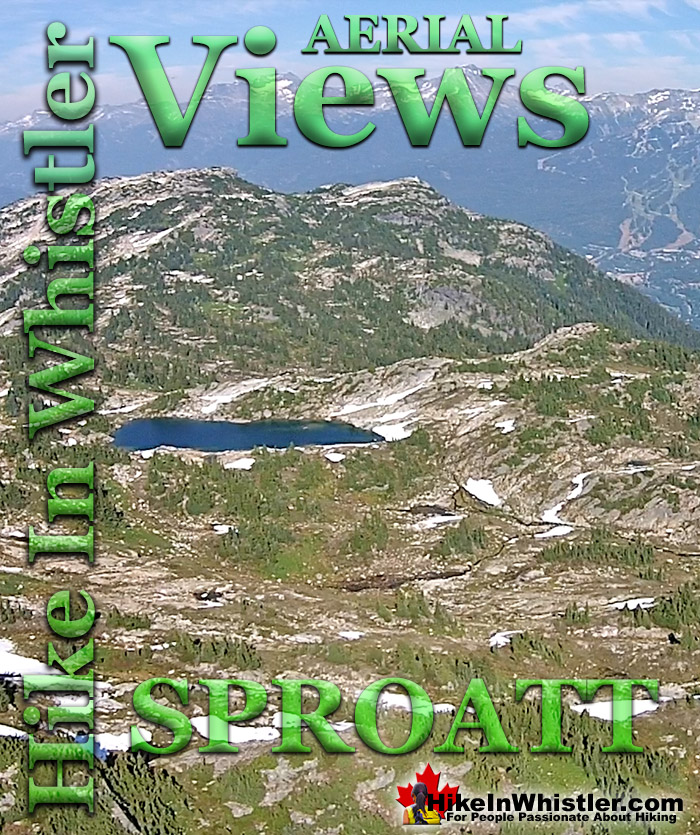 Mount Sproatt, or as it is known locally as  just Sproatt, is one of the many towering mountains visible from Whistler Village. Above and beyond Alta Lake, directly across from Whistler Mountain and Blackcomb Mountain, you will see this quiet giant. Its unremarkable appearance hides the growing network of trails that stretch through some startlingly beautiful terrain.  
Whistler & Garibaldi Hiking

Alexander Falls  

Ancient Cedars  

Black Tusk  

Blackcomb Mountain  

Brandywine Falls  

Brandywine Meadows  

Brew Lake  

Callaghan Lake  

Cheakamus Lake  

Cheakamus River  

Cirque Lake 

Flank Trail 

Garibaldi Lake 

Garibaldi Park 

Helm Creek  

Jane Lakes 

Joffre Lakes  

Keyhole Hot Springs  

Logger's Lake  

Madeley Lake  

Meager Hot Springs 

Nairn Falls  

Newt Lake 

Panorama Ridge 

Parkhurst Ghost Town 

Rainbow Falls  

Rainbow Lake 

Ring Lake  

Russet Lake  

Sea to Sky Trail 

Skookumchuck Hot Springs  

Sloquet Hot Springs 

Sproatt East 

Sproatt West  

Taylor Meadows  

Train Wreck  

Wedgemount Lake  

Whistler Mountain
Whistler Aerial Views

Alexander 

Brandywine 

Blackcomb 

Callaghan 

Cirque 

Joffre 

Keyhole 

Logger's 

Madeley 

Panorama 

Sproatt 

Parkhurst

Rainbow 

Russet 

Train Wreck 

Wedge Glacier 

Wedgemount 

Whistler
Truck sized erratics in the midst of vibrant green meadows, mountain lakes everywhere you look, and endless open alpine terrain.  Mount Sproatt is largely off the radar for most hikers.  It doesn't have dramatically beautiful views like you get at Panorama Ridge, Black Tusk, Cheakamus Lake, Garibaldi Lake or Wedgemount Lake.  On Sproatt you get a hostile, winter battered alpine that has the wonderful feeling of being unexplored.  You can wander in many directions and guess at what you will find.  A spectacular little mountain lake, a breathtaking view of Hanging Lake, Sproatt Lake, Alta Lake, Whistler Mountain, Blackcomb Mountain, Rainbow Mountain and quite a lot more.  Most trails on Sproatt were built as bike trails and the vast majority of traffic is therefore bikes.  If you are biking Sproatt, you generally follow the trails closely and move quickly.  If you are hiking Sproatt, you tend to veer off the trails and quickly find yourself on a seemingly deserted alpine paradise.  There are many small mountain peaks and some larger ones.  Gin Peak and Tonic Peak are two of the larger ones you will encounter and there are dozens of smaller ones.  Each is a little world of its own and almost always a world to yourself.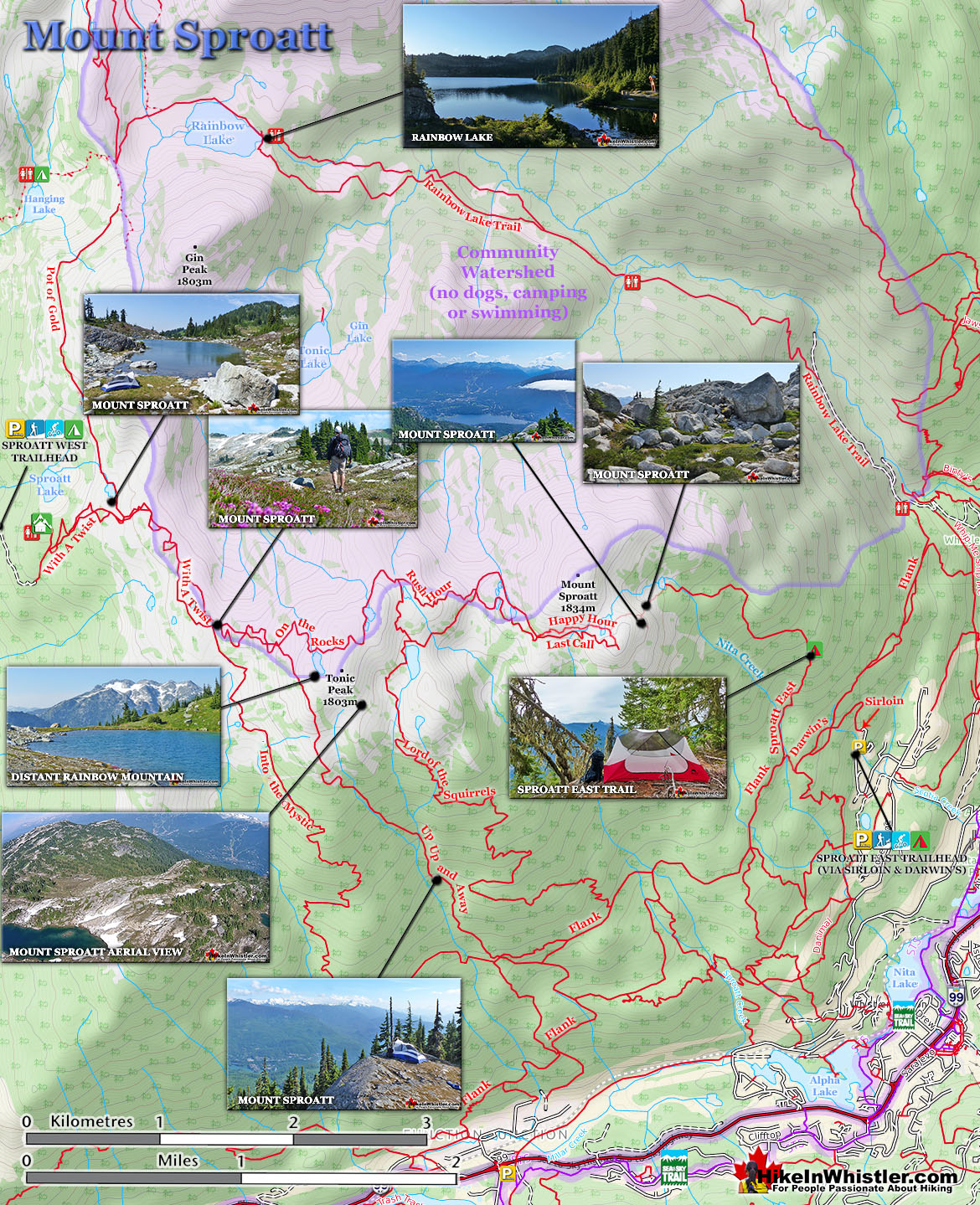 Mount Sproatt Aerial Views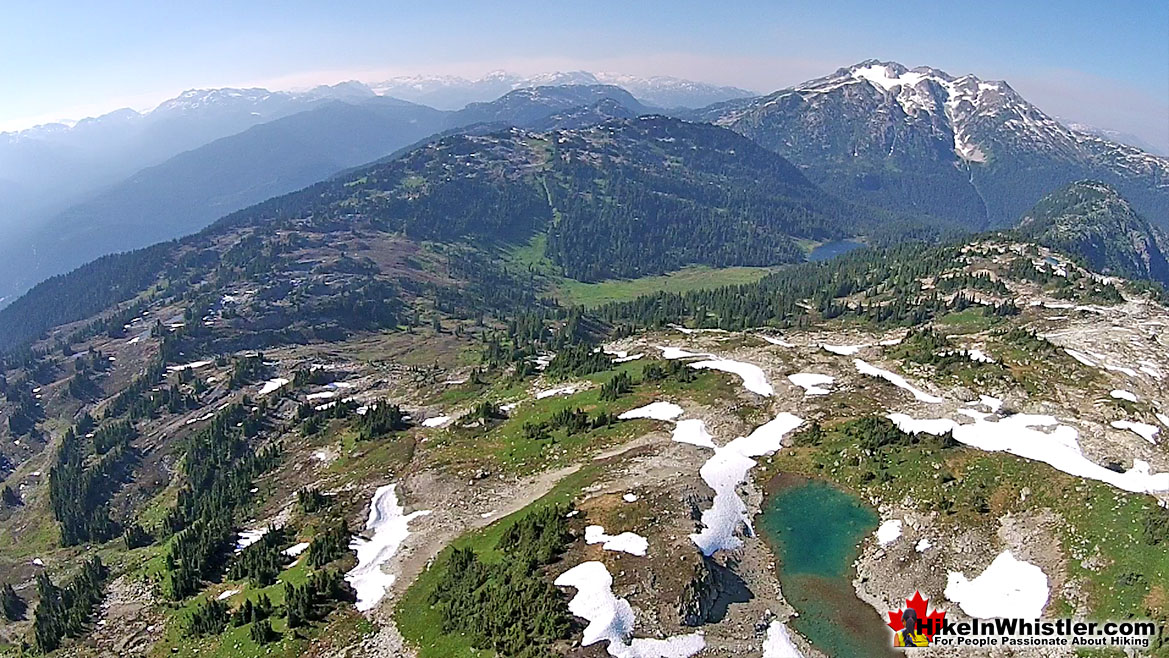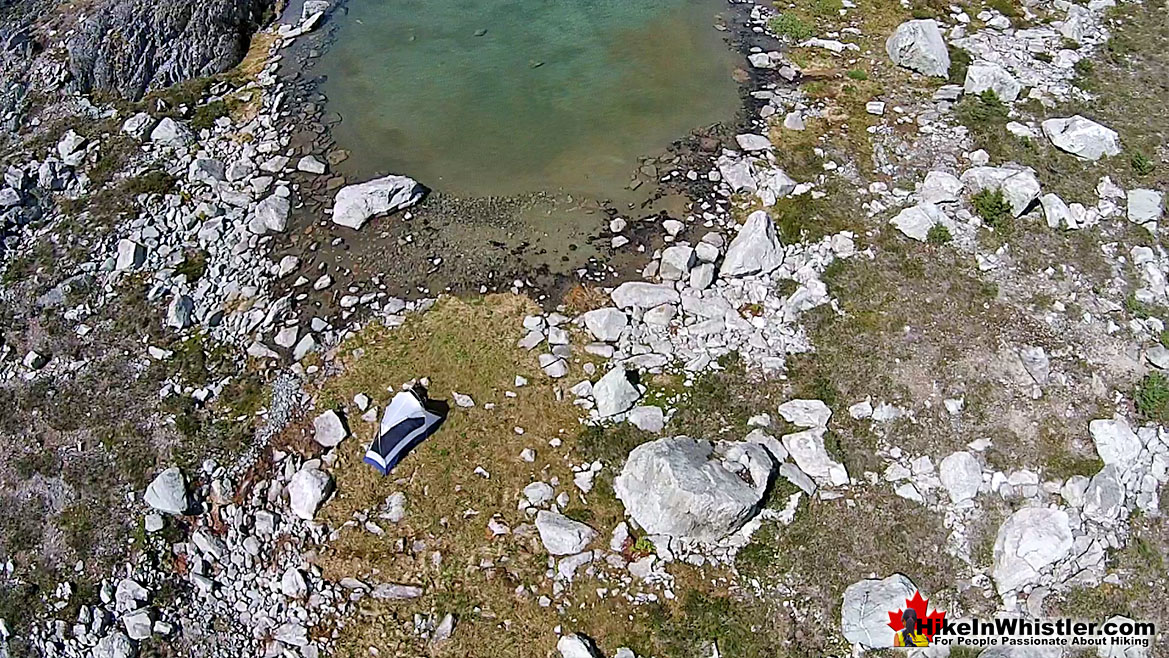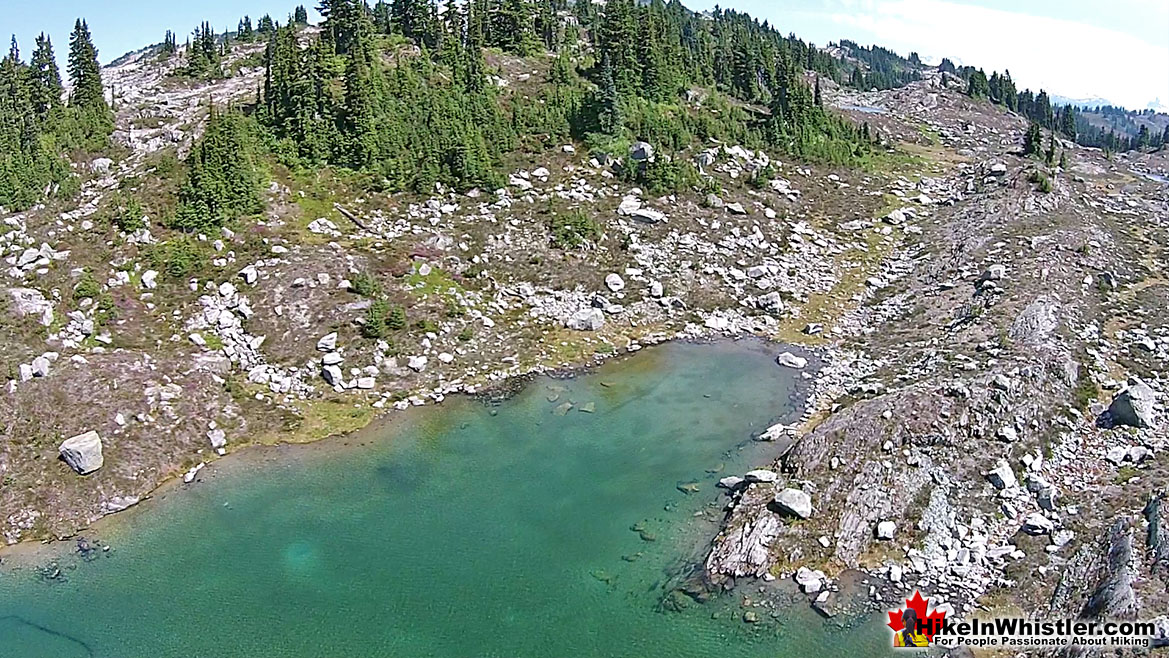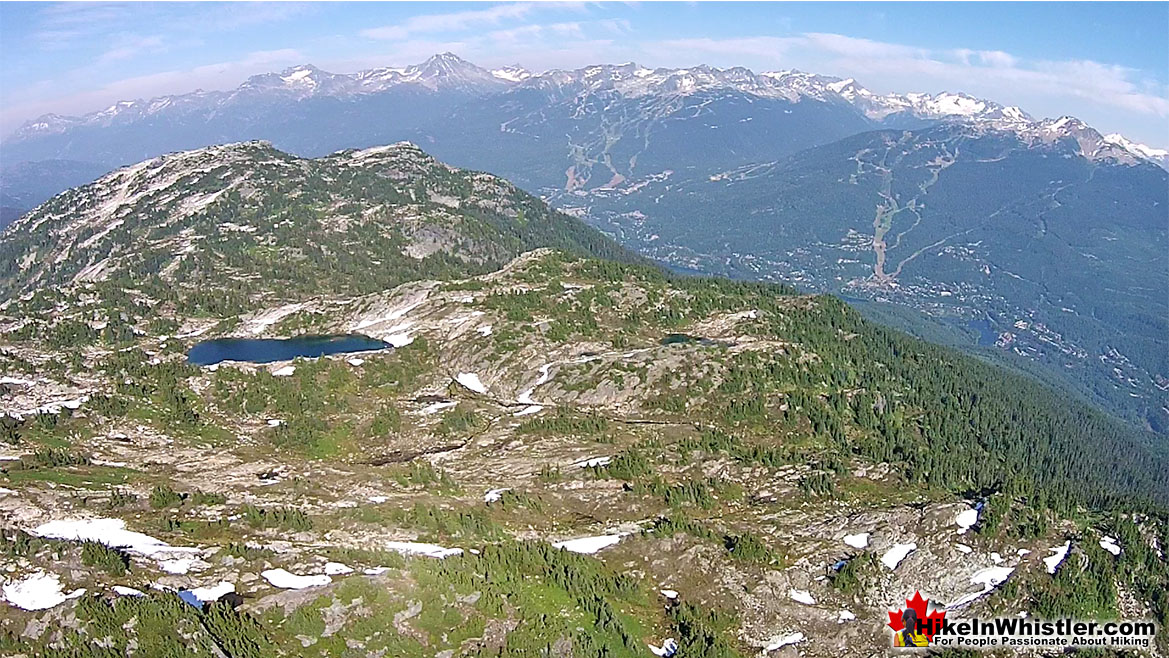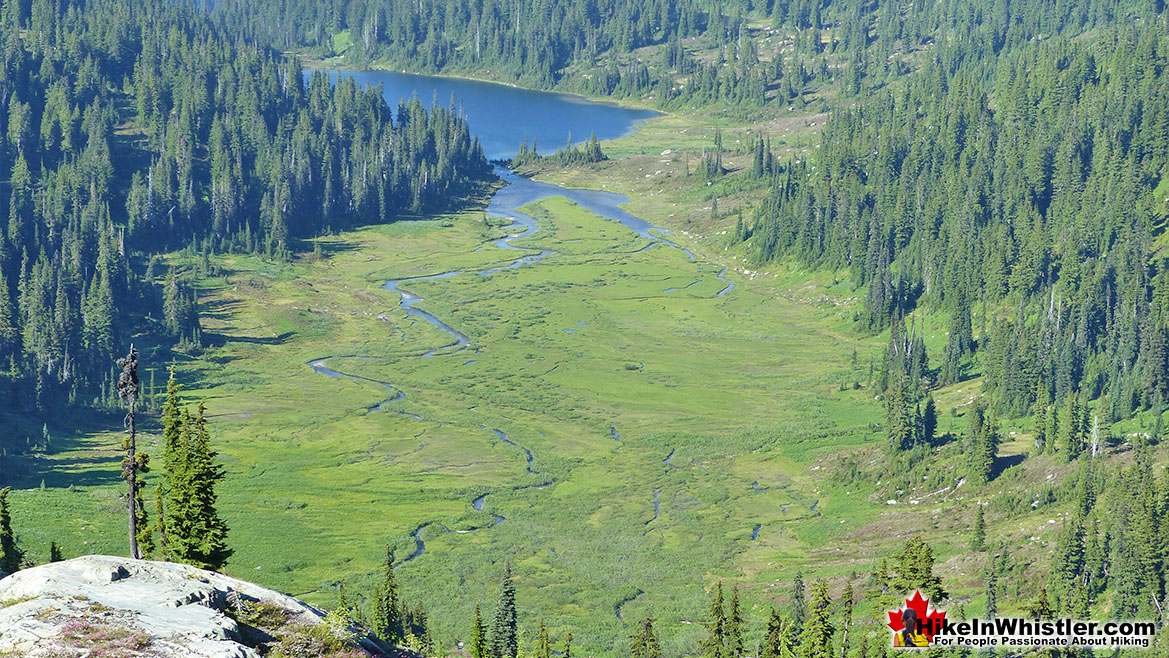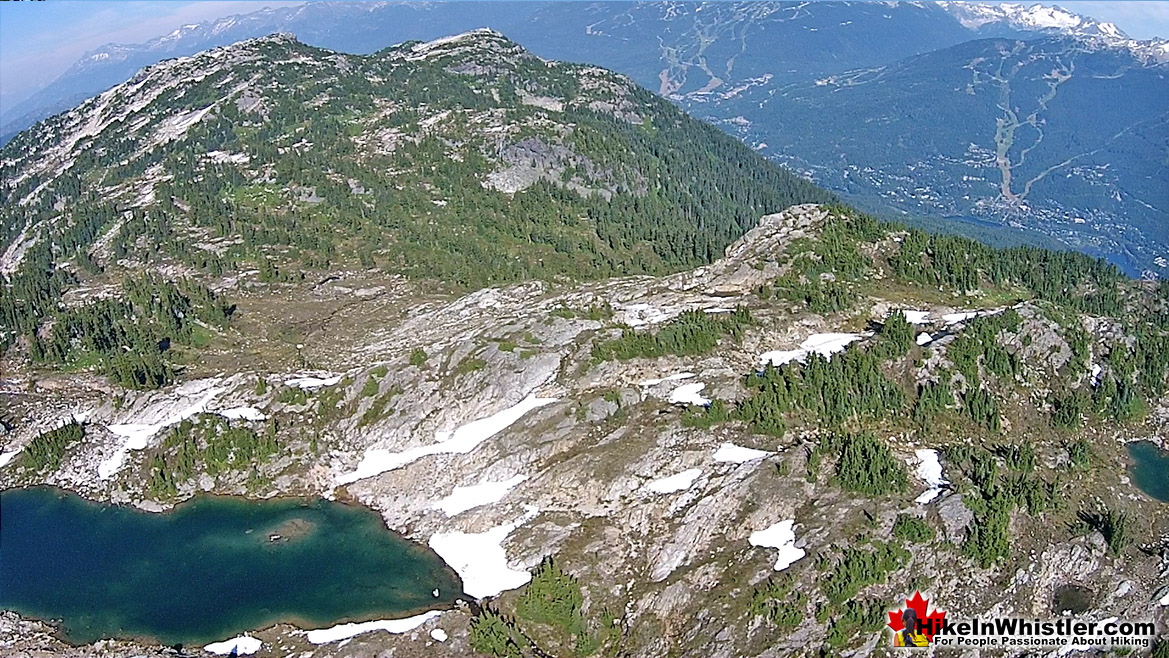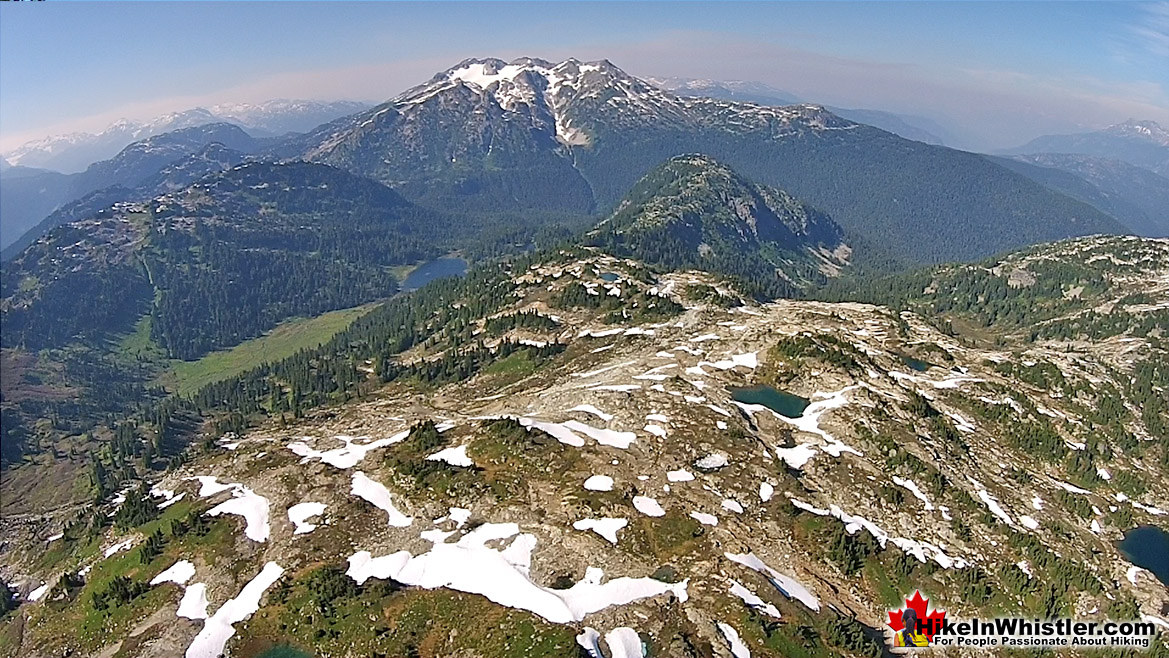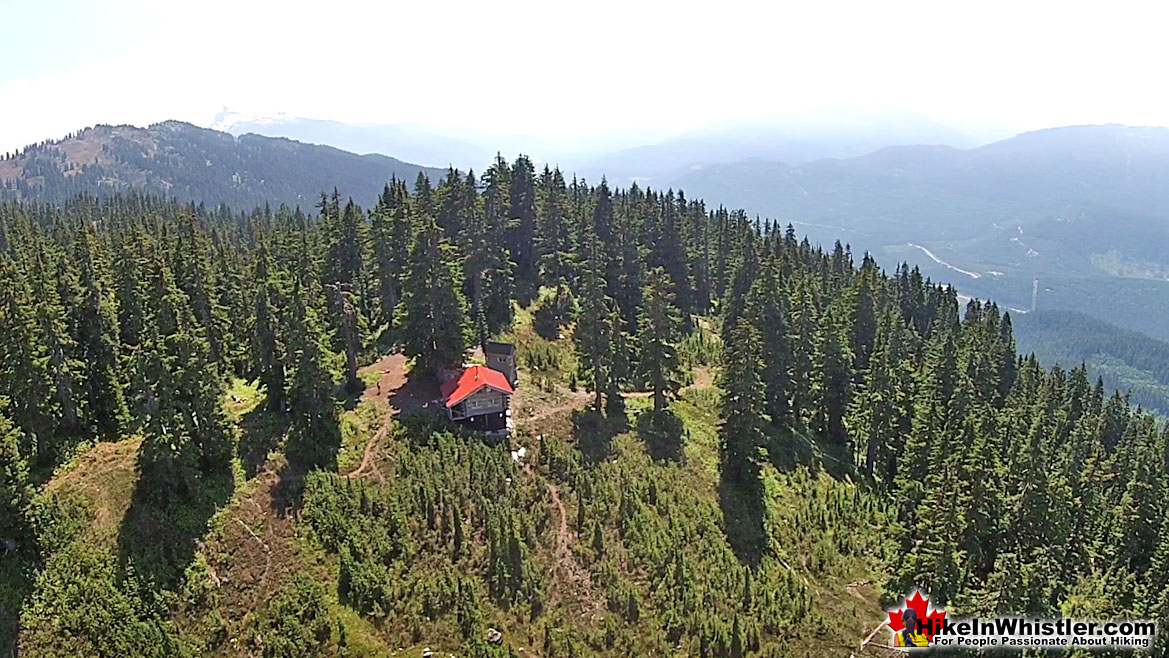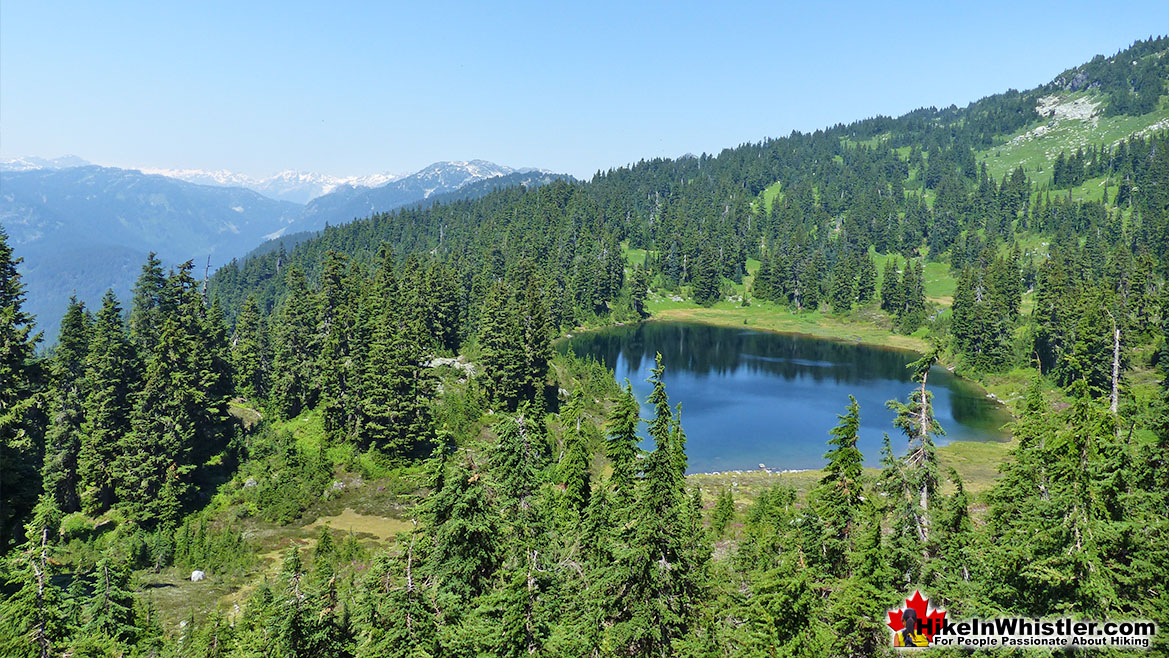 More info, maps and directions to Mount Sproatt
More Whistler Aerial Views!

Whistler & Garibaldi Park Hiking Glossary A to Z
Whistler & Garibaldi Park Best Hiking by Month!

Explore BC Hiking Destinations!